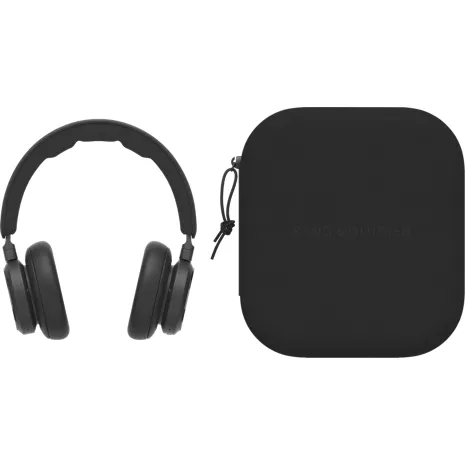 Overview tab selected 1 of 4
Overview Section Start
Immerse yourself in your favorite music with the Beoplay HX Over-the-Ear Wireless Bluetooth Headphones with ANC. These comfortable over-ear headphones are designed for high comfort and durability. Bang & Olufsen Signature Sound lets you get swept away in your favorite songs without outside interference, thanks to Digital Adaptive Active Noise Cancellation. With up to 35 hours of battery life, they're designed to outlast even your longest playlist.¹ And, they're compatible with Microsoft Swift Pair, Google Fast Pair and MFi. You can set those preferences with the Bang & Olufsen app.

Customize your audio preferences with Beosonic Tuning, now available in the Bang & Olufsen app

¹Battery life and charge cycles vary with use, settings, and other factors; actual results will vary.
Reviews
67% of reviewers recommend this product.
touch controls work poorly , bluetooth disconnects , poor bat life
Touch controls don't work well it's impossible to turn up the volume or turn down the volume it disconnects from Bluetooth about every 20 minutes the application is super slow to load the battery life isn't very good takes a long time to charge not like the instructions say and it doesn't sound much better than $60 razor headphones these headphones are good if you're rich but if you're poor like me these are junk skip
touch controls work poorly , not loud enough , poor battery life
compared to 60 dollar razer headphones its hard to juatify the 499 for these sad boys , they look impressive , the overall volume is low at the loudest setting , the touch controls are very poor , its impossible to , pause , play , forward or back , not to mention the volume up and down never work , the headphones will pull off your head before you change the volume , they wand you to swipe and it dosent work. after about 20 min if listening it drips 20 percent of battery , when charging it charges 20 percent in 10 min , also they fit better back wards despite being clearly labeled . i would not recomend these due to the controls are terrible , and the battery life is terrible about an hour and a half till discharged. takes 50 min to fully charge , other than the active noise cancellation which does work very well , i woukdnt buy these. try something else btw , they sound slightly better than some 60 dollar razer headphones. id skip these, im sending mine back.