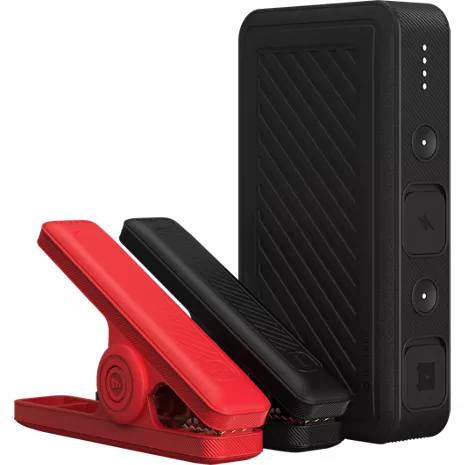 Power up in case of emergency with the powerstation go rugged compact. This portable powerstation features 2 USB-A ports that allow you to charge 2 devices simultaneously. The car jump starter delivers up to 800 amps so you can jump-start a full-sized truck or a 12V vehicle battery with the included jumper cables. And, the LED floodlight is designed for emergencies and also has an SOS feature and a high-visibility red light.
Reviews
38% of reviewers recommend this product.
Very good small light weight sssss
Good but light is turning on
This is a must have for you vehicle! sssss
Redknight99 . 3 months ago
Yes, I'd recommend this product.
Best purchase I've ever made! I have used it eight times to start my car because my battery is seven years old and needed replaced, and after eight times of using to start my vehicle I still have 50% battery life left not to mention the other morning I had a low tire light come on and was able to use it to inflate the tire to the correct psi and I have yet to charge it since I first got it six months ago!