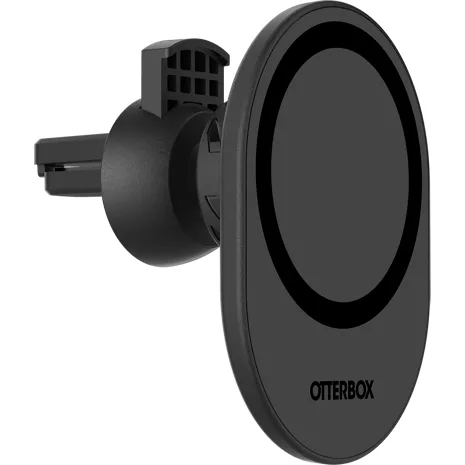 carousel with 1 slides
Keep your phone charged while on the go with the Car Vent Mount with MagSafe. Designed for MagSafe devices, the strong magnetic alignment and attachment keep your device in place while you charge. It attaches to both vertical and horizontal vents and adjusts easily for optimal viewing and access. You can even hold your phone in portrait or landscape mode, and your phone will securely stay in place. And, the durable OtterBox design will withstand jolts, bumps and dings.
Reviews
57% of reviewers recommend this product.
Samsung s23 ultra in 2021 Forte
Yes, I'd recommend this product.
This vent mount is pretty amazing. Magnet holds solid even though my phone adds enough weight to make my vent bounce around a little. As said in another review, the foam on the clip did guide together (probably from sitting for a while).... but it was simple to separate. The clip holds nice and secure. This mount stick out from my vent just enough to give me the perfect reach so i can still focus on driving if i need to access my phone/ apps (practice safe driving), but not so much that it looks really bulky or crazy. Best orchard I've made for the phone yet.