carousel with 1 slides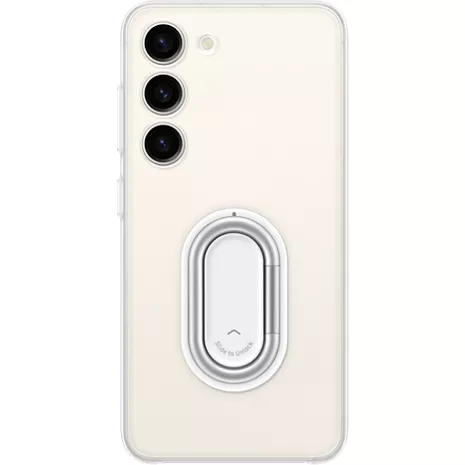 carousel with 1 slides
This item is online only.
Free returns within 30 days.Details
Get more use out of your Clear Gadget Case for Galaxy S23 with a variety of detachable accessories. Simply attach the accessory you need, and remove it when you're done — making your case the ultimate life hack. You can use the Clear Gadget Case to get a more secure hold of your phone or as a sturdy kickstand for hands-free viewing. The external appearance of your phone will stay intact under the transparent case thanks to a special coating applied to both the inner and outer surfaces. The Clear Gadget Case provides the simplest way to change handy equipment. Easily attach and detach a variety of accessories at a moment's notice to fit your needs.¹



¹ Additional attachments sold separately. Products may vary by carrier and retailer.



Reviews
There are no reviews, be the first to write one.