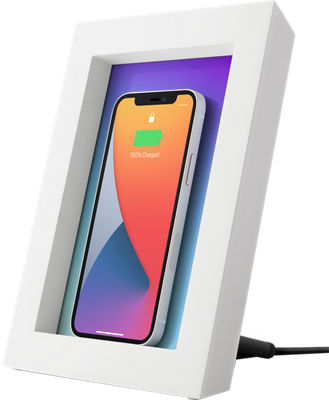 Charge your phone in a picturesque setting with the Powerpic Qi Wireless Charging Photo Frame. Crafted from New Zealand pine, this wireless charger doubles as a 5x7 picture frame when not in use. It's Qi-certified and delivers up to 10W of power for fast charging capabilities, even through cases up to 3 mm thick. The PowerPic status light lets you know if a foreign object is between the frame and your phone that might impact charging. And, the USB-C to USB-A cable plugs into any powered USB port, from your computer to a power adapter to a USB wall outlet.¹

¹Power source not included.
Reviews
There are no reviews, be the first to write one.