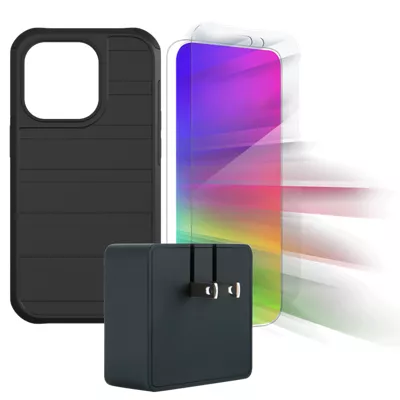 This item is online only.
Verizon Rugged Case
Protect your phone from drops, bumps and dings with this Rugged Case

InvisibleShield Glass Elite VisionGuard Screen Protector
Safeguard your eyes from digital eye strain associated with high-energy visible (HEV) blue light by adding the InvisibleShield Glass Elite Screen Protector with VisionGuard.

Verizon 30W PD Lightning Travel Charger
Keep your devices fully charged with the 30W PD Lightning Travel Charger. The adapter is made in part with up to 30% recycled plastic, and the cable is made with up to 50%, for an eco-friendly design.



Device not included.
Reviews
There are no reviews, be the first to write one.