Verizon Slim Sustainable Case, Screen Protection and Charger Bundle for iPhone 14 Pro Max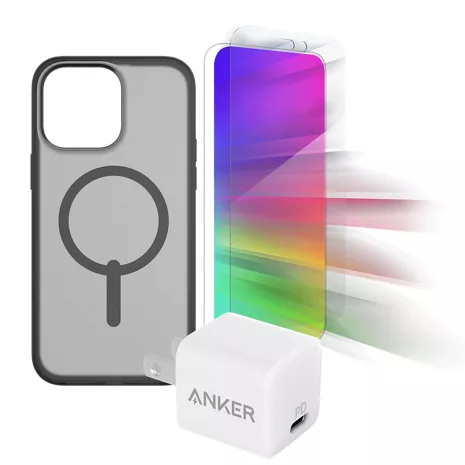 This item is out of stock.
Overview tab selected 1 of 3
Overview Section Start
Verizon Slim Case
Protect your case and the environment with the Slim Sustainable Case with MagSafe.

InvisibleShield Glass Elite VisionGuard Screen Protector
Safeguard your eyes from digital eye strain associated with high-energy visible (HEV) blue light by adding the InvisibleShield Glass Elite Screen Protector with VisionGuard.

Anker PowerPort PD Nano, 20W
Keep your devices fully charged with the PowerPort PD Nano, 20W. This ultra-compact portable charger delivers up to 20W of power through a USB-C power delivery port.



Device not included.
Reviews
There are no reviews, be the first to write one.