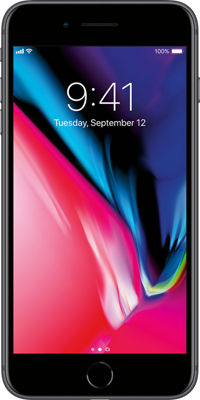 Customize
Monthly payments shown are for customers who qualify to pay $0 Down, $0.00/mo for 36 months, was $6.02/mo; 0% APR. Retail price: $216.99. One-time activation fee of $35.
Certified Pre-Owned (refurbished). iPhone 8 Plus introduces an improved glass design, advanced camera, effortless wireless charging and augmented reality experiences never before possible. 64 GB, 128 GB and 256 GB storage options. Comes in the following colors: Silver, Gold, Space Gray and (PRODUCT) RED Special Edition (subject to availability). Get the most of your Apple iPhone 8 Plus CPO with Verizon, America's most awarded network.
Reviews
15 reviews
of reviewers recommend this product.
Had this phone 3 years. ZERO issues.
Yes, I'd recommend this product.
Great phone. Feel Like I want a new phone. But after reading reviews for the iPhone 13 Pro Max…. I think I'll hold on to this 8+.
Best one yet
Alvrspointofview · 5 months ago
Yes, I'd recommend this product.
Loved this phone dreading getting a different one or upgrade to a newer model. But lately outside of my residence it's takes forever and or not at all loading. I think Verizon is messing with the network to make it workless for me to upgrade. So I don't even want to replace my battery an crack back. Just to get same slow results. But I think this phone is one of the best ones they made
1 Compared to the iPhone 7.