Existing user?
Sign in to manage & troubleshoot your services.
Your Optical Network Terminal (ONT) is installed with a separate Battery Backup Unit (BBU). When a fully charged 12-volt battery is installed in the BBU, you will have up to 8 hours of backup power for basic voice service, including calls to 911.
Note: Internet and TV service will not be available during a power outage even if a fully charged battery is installed. The BBU only provides backup power for voice service.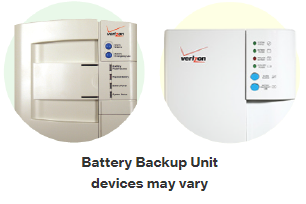 Accessing your battery

Understanding the lights and buttons

How to stop your backup battery unit from beeping

Experiencing other issues with the battery ?

How to purchase a new battery

How to dispose of your old battery