Transform the way we do business in Verizon Finance.
Be at the forefront of the industry.
Here, you'll be part of a team of forward thinkers who use data storytelling to impact the business. You'll join a culture that empowers you to build technical, digital and analytical skills to advance your career. Find your future in Verizon Finance.
Take a look at what the Verizon Internal Audit role does, and how we are creating future leaders for Verizon.
See how our team is transforming the role finance plays in our business and customer experience.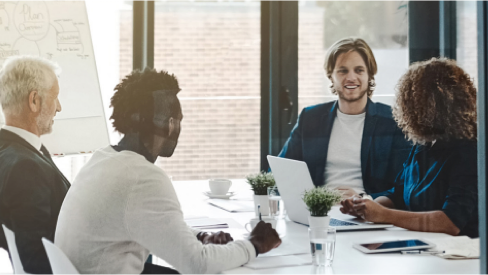 Upskilling for the future.
Verizon is always looking to enhance the skills of its team. Right now the focus is on strategic thinking, with an emphasis on technical, analytical and digital skills. Find out how Matt Ellis, EVP and CFO, is anticipating new skills the Verizon Finance team will need in the future.
Just a few of the great reasons to join the Verizon Finance team.

Get up to $8K towards a degree.

Up to 8 weeks of paid parental leave to welcome a newborn or adopted child.

In-house gyms, discounted fitness memberships, and health/pregnancy programs.
"We provide our people with continuous training and skill development to build their capabilities and confidently deliver thoughtful insights."