As a global technology leader, we have a responsibility to our people and the world. Together, we're working toward a common good. From diversity and inclusion to sustainability, we are committed to going beyond every day.
We're in the business of connecting people and cultures all around the world. That's why we've created a workplace that celebrates diversity and commits to the inclusion of all.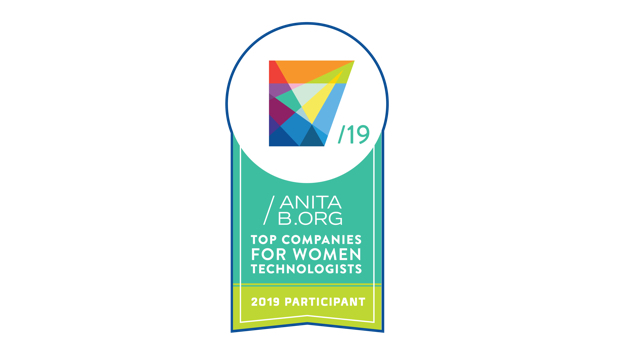 Awarded AnitaB.org Top 2019 Companies for Women Technologists
We're proud to be a 2019 Top Company for Women Technologists, and of our commitment to creating a workplace where women can go beyond in tech.
Employee Resource Groups (ERGs)

Our global ERGs engage and empower our employees so they can reach their greatest potential through strategic programs focused on Career, Customer, Community and Culture.

Women of the World (WOW)

Among our different innovative programs for employee growth, WOW is a career development program that enables women to network and grow their leadership skills so they can apply their authentic selves at work and achieve their career goals.

External recognition

When it comes to diversity & inclusion, we've received a 100% score on the Disability Equality Index, were named a top 10 company for multicultural women, #1 Military Friendly Company, and a top company in the Diversity Best Practices Inclusion Index.

Creating a more inclusive culture

In 2018, we expanded the workshops for our leadership team to explore unconscious bias and how to mitigate its impact to create a more inclusive workplace.

Social Responsibility

From disaster recovery to bringing tech education to underfunded schools, we're making the world better than yesterday.
Read what our people have to say about diversity, opportunity and the power to grow.
"Representation makes a difference in the decisions we make and the minds and hearts we inspire. We need everyone at the table; otherwise, we'll miss subtle moments where we could've made a major difference."

VP, Global Presales Solutions

"Verizon works hard to create a diverse and inclusive environment. Everyone should be committed to it. I'm proud that Verizon leadership is fostering that within us."

"Our brand and our work must mirror our diverse customer base – both consumers and businesses, as well as the diverse communities in which we work and live."

 
Be part of an empowering culture.
Become part of Verizon's empowering culture, where we give V Teamers the power to go beyond.
Check out our Women of the World (WOW) recap, featuring inspiring speakers and more.

Food, shelter, clothing, necessities. VtoV is there for employees when they need it most.
Reaching 3 million students.

By 2021, the Verizon Innovative Learning program aims to provide millions of students with skills to put them on the path to success in an increasingly tech-dependent job market.

Volunteerism in our communities.

In 2018, V Teamers donated more than 200,000 hours to nonprofit causes to support our neighbors.

Helping millions get on their feet.

As our credo tells us, we run to a crisis, not away. That's why Verizon has provided millions of dollars toward disaster relief efforts annually for victims of hurricanes, floods, wildfires and earthquakes.