Install it yourself

Our Virtual PBX VoIP system is simple to install over your existing broadband service, even if you aren't an IT expert.

Peace of Mind

Our hosted VoIP phone system offers disaster recovery / business continuity capabilities, Verizon reliability and 24x7 Customer support.

Control costs


Pay-as-you-go services and self-management tools let you get the capacity you need while keeping spending under control.


Collaborate with Ease

Connect & collaborate internally and externally from almost anywhere with mobile Unified Communications and VoIP cell phone apps.
Collaborate with ease, manage costs, and help simplify what it takes to run your business.

Easy installation, even if you don't have IT expertise
Seamless communication and collaboration with Unified Communications

Easy management using a web-based portal
Keeping up with latest communication technology, while controlling costs
Watch VCE in action
"It's made our jobs easier by consolidating what were disparate phone numbers and disparate systems and allowed us to bring to bear the cost efficiencies that come with a unified system, unified billing, and one single partner."

Song Heo,
COO, EMC Outdoor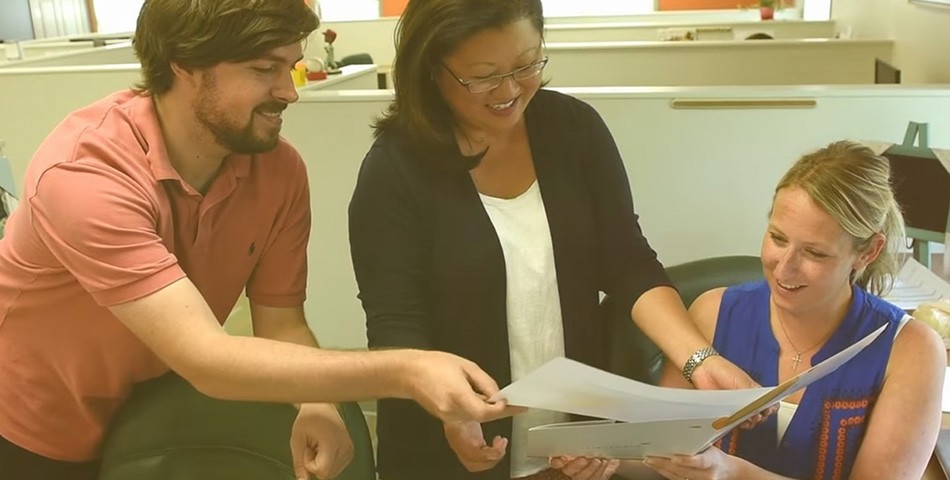 Virtual Communications Express lets you build a powerful communications solution and customize it to your business needs.
Bring your own broadband provider
Virtual Communications Express is a business phone service that can run over virtually any internet connection, so you can keep your current internet service provider.
Unified communications
Collaborate more effectively with integrated instant messaging and phone presence, as well as value-added high-definition audio and video conferencing, desktop sharing and other unified communications apps.
Suite of Advanced Voice features

Drive better customer service and communications with popular features like Auto Attendant, Hunt Group, Sequential Ring, Visual Voicemail, Call Recording, and many more. 

Connect on multiple devices
Make and receive calls or attend meetings using your desktop phone or computer. User our mobile app on select mobile phones or tablets to stay connected from virtually anywhere. 

Self-Management Tool
Utilize a dedicated, easy-to-use web tool to manage all your hosted VoIP features, users, and run powerful reports.  Access to detailed call traffic reports can help fine-tune your utilization. 

Business continuity features
If the power or phone lines go out, you can automatically forward calls to a different phone number, so your company can remain connected. 

Cut costs and simplify
Streamline voice and Internet over a single, reliable IP network. Verizon's Virtual Communications Express plus Data Access Solution combines your communication needs into one. 

Service Options
Virtual Communications Express offers two different competitive site package options to suit your business needs, as well as optional installation packages.

Premier Site Service
 
This site option provides full scale hosted VoIP capabilities, including all site / user level voice features, Unified Communications applications, and desktop and mobile clients. Includes integration with popular cloud based applications.
Total number of simultaneous calls is limited by the available internet bandwidth.  
Best for smaller business locations and sites with high call volumes
Standard Site Service


This site option includes site / user level voice features, and offers a la carte Unified Communications applications, Desktop client, and mobile clients.
Total number of simultaneous calls is capped by the number of Standard Trunks.
Allows for oversubscription of users to call paths.
Best for larger business locations
Install Pro Services

Optional install support services are available for companies that prefer additional implementation support. Package options include Site Survey, Basic, Plus, or Premier services.
Frequently Asked Questions

What is Virtual PBX VoIP ?
+
Virtual PBX is a budget-friendly form of hosted VoIP (Voice over Internet Protocol) that usually only handles inbound calls. A virtual PBX is typically intended for small business VoIP customers with fewer than 10 employees and low-volume telephone traffic.
What is the role of virtual PBX in cloud computing?
+
Cloud Computing refers to the act of storing and accessing data over the internet rather than on a computer or other hard drive. PBX stands for Public Branch Exchange. A PBX is the technology behind a telephone provider's ability to route calls. This is also referred to as an internet-based or VoIP phone system.
Cloud PBX gives you access to PBX capabilities without the need for complicated and expensive equipment. Cloud PBX is a kind of Hosted PBX or virtual PBX, meaning that all of the routing services are performed by your VoIP provider, rather than by an employee managing a PBX system in your office.
Put Verizon reliability at the heart of your network.

Our Dedicated Internet, combined with our VoIP phone service, gives you a powerful solution.

Learn more
You might also be interested in these products.
Get started now.
Whether you're looking to put this product to work for your business, or you just want more information, we can help you get the answers you need.
Tell us a little bit about your business and get set up to meet with our professionals to ask questions, get advice or request a quote.

Request a quote

Find what's right for you.

Not sure if this is the product your business needs? We can make some recommendations.

Contact us

Call us to check if this product is available in your area and get pricing.

Call: 800.274.8002