BlueJeans by Verizon
Whether you want to host virtual or hybrid events, or your workforce needs ways to collaborate, BlueJeans provides an enterprise-grade video conferencing platform that's easy to use.
Try BlueJeans Events for free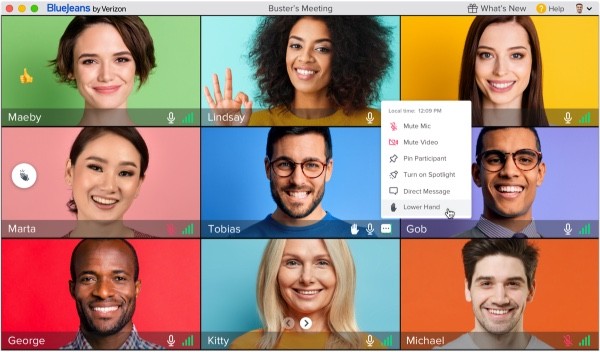 The video platform that optimizes flexible work.
BlueJeans by Verizon provides a simple, smart and trusted platform of services that integrates the industry's highest-fidelity audio and video performance. Its incredible productivity features help you drive engaging virtual experiences and reimagine how work happens.
What is
BlueJeans by
Verizon?
BlueJeans empowers fast and easy face-to-face communications, using video conferencing solutions to help bring people closer together for more effective collaboration. The platform combines high-quality audio, HD video and web-conferencing capabilities for cloud-based meetings, interactive virtual events, connected conference room experiences and virtual care.



Verizon One Talk mobile app now integrated with BlueJeans Meetings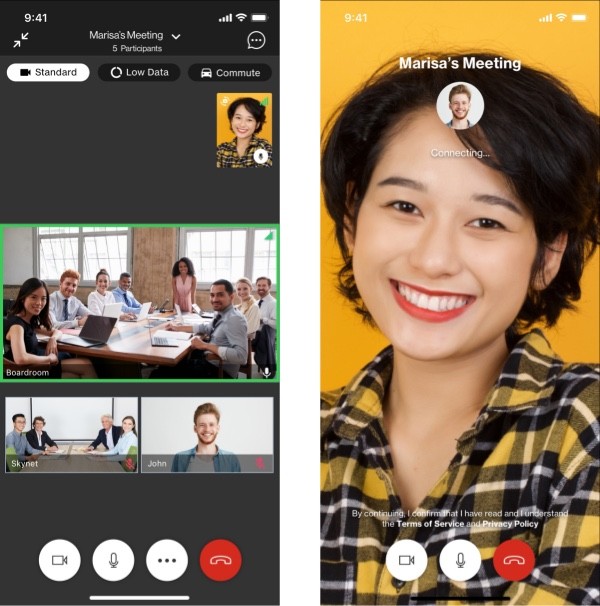 Get business calling and collaboration in an easy-to-use integrated mobile app.
Verizon One Talk with BlueJeans Meetings is now available in a single integrated mobile app that makes it easier than ever for employees to communicate and collaborate effectively from your remote or office work locations:
The One Talk mobile-first unified communications solution offers 50+ features to help you run your business

A single app simplifies the user experience for your employees

HD audio and video conferencing capabilities, including the ability to schedule and host meetings with up to 200 people, help enhance employee productivity
BlueJeans products
Meetings
Collaborate effectively with premium video conferencing from virtually anywhere on any web-enabled device.
No download needed
Easily join a feature-rich meeting on any supported browser without downloading or installing an app.

One-click scheduling
Add a video conference to calendar invites in Google, Microsoft Outlook and more.


Productivity improvements
Get everyone on the same page with easy-to-use screen share, whiteboard and smart meeting technology.

Events
Host and manage production-grade virtual events for audiences around the world. Now with BlueJeans Studio, you can easily create stunning, TV-quality live streams that engage your audience and elevate your brand.
Professional grade

Use BlueJeans Studio to wow your audience with 1080p streaming quality that compares to on-air TV broadcasts.


Live streaming

Use BlueJeans Studio to reach millions by live streaming your event to social platforms, any Real-Time Messaging Protocol (RTMP) destination or your website.
BlueJeans Gateway for Microsoft Teams
Bring the power of Microsoft Teams® into your conference rooms with a software-as-a-Service (SaaS) solution that complements existing hardware and room systems.
Easy deployment

Provides an all-inclusive solution with virtually everything you need to run Teams on your existing room systems
Teams ready

Supports multiple Teams features, including Teams Live Events, Together Mode, 1080p and more.


Telehealth
Streamline your virtual care with an integrated solution designed specifically for telehealth.
Customized patient waiting room
Give patients a unique virtual waiting room experience with on-screen patient orientation, including options for symptom capture and customized content.
EHR integration

Integrate with electronic health record (EHR) platforms that map the user experience to clinical workflows.



Segment-specific BlueJeans solutions
Take advantage of BlueJeans solutions designed specifically for your organization type.


Enterprise and midsized business
Give your digital workforce collaboration extras such as Dolby Voice® and HD video to truly enhance the video experience while providing enterprise-grade security and productivity features, including a near real-time intelligence dashboard.
Small business
Meet your go-to virtual meeting space—a smart, reliable way to give your business meetings a boost.
Public sector
Help connect your teams securely, in real time. For more information, feel free to contact your rep or call us at 1.844.825.8389.
Education


Unlock remote learning opportunities with HD-quality video, whiteboard capabilities, closed captioning and transcription, and more.

State and local government

Keep remote workers connected with near real-time intelligence, enterprise-grade security and more.


Enhance BlueJeans.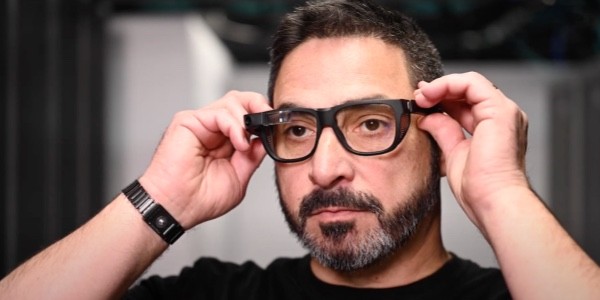 Glass Enterprise Edition 2
BlueJeans by Verizon is preloaded on all Google® Glass™ Enterprise Edition 2 wearable devices sold by Verizon.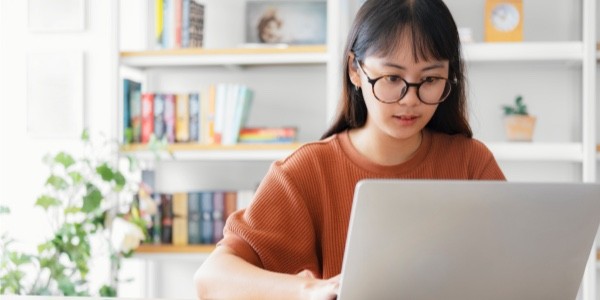 Video conferencing for education and virtual learning
Empower instructors to create an effective learning environment by bringing students, content and teaching resources into a single view.
Valuable resources and
information
BlueJeans by Verizon
Improve mobile workforce productivity with video conferencing that lets you stay connected in a convenient and collaborative virtual workspace.


BlueJeans Studio
Expand your reach with professional-grade virtual video experiences and stunning live streams.


BlueJeans Gateway for Microsoft Teams
Unleash the full power of Teams by also connecting people in boardrooms, conference rooms and huddle spaces.


BlueJeans Events
Connect live speakers to audiences with an immersive video experience, whether it's small gatherings, large-scale events, interactive trainings, town halls, webinars or more.


BlueJeans Meetings
Empower your workforce with secure video conferencing that can move your business forward with virtual face-to-face interactions.


BlueJeans Rooms
Make any room a video conference room with little to no end user training and effortless IT management.


Remote Learning with BlueJeans by Verizon
Unlock remote learning opportunities with an engaging video conferencing experience coupled with a dynamic set of tools to manage and customize your teaching sessions.
BlueJeans support
Get answers to your questions with live Q&A sessions, support articles, training, release notes and virtual chats with support representatives.


Why BlueJeans by Verizon
By deploying BlueJeans with Verizon, you can combine a mobile workforce solution with our world-class network. You also get the convenience of one point of contact.
We offer BlueJeans as part of a comprehensive unified communications and collaboration (UC&C) portfolio. With the best network and flexible, easy-to-use conferencing from BlueJeans, it's easy to keep employees productive and connected remotely and on the go.