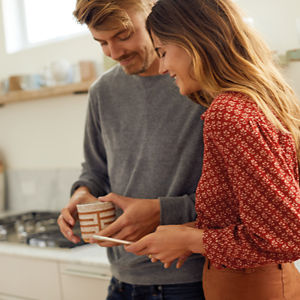 My phone won't hold a charge.
The charging port is probably one of the most used and, therefore, most vulnerable parts of a phone. In general, charging issues are caused by a damaged charging port or a battery that fails to hold a charge. There are several reasons why the charging port might be acting up, including water damage or a small object being stuck inside. 

Visit a Verizon store for help cleaning a charging port. If you've managed to clean the battery, are using the phone's original charger and yet your phone still won't charge, it might be time to consider a battery replacement. Verizon Protect or Total Mobile Protection make it that easier; these plans offer post-warranty defects, including battery replacement for select smartphones, subject to part availability.           
My phone won't turn on.

Before you assume your phone won't turn on because it's damaged, check the weather. In extreme cold, your phone battery may shut down until you get it back to room temperature. Other times, a phone that won't turn on (but doesn't have exterior damage) may have a battery or software problem. Start your repair search with troubleshooting tips from the manufacturer, such as Samsung and LG. 
My phone body has a crack.
The sturdy yet lightweight body of a smartphone can be damaged — if there is enough force. In some instances, a cracked body can require just a simple repair. However, it can also cause interior or port damage, meaning you'll need a replacement. One option is to swap out a damaged phone with a certified pre-owned device.
Take the first step today.

Investing in smartphone insurance can save you stress when an accident happens. Get protection for your digital lifestyle today with one of Verizon's device protection plans: Verizon Protect or Total Mobile Protection.