Do it all.
All in one place.
Take a tour of the My Verizon app
features that make
managing your
account super simple.
Stay in-sync with
all
things Verizon.
Keep track of account changes,
the latest offers and more.

Pay your bill
in no time.
Schedule Auto Pay and make
secure bill payments, quickly.
Upgrading,
upgraded.
Getting a brand new phone is as
simple as opening the app.
"Press 1" if you're
over hold music.
Customer Service is just a few taps away.
Get answers in seconds with Live Chat.
Get whatever you need,
whenever you want.
Buy phones, wearables, smart devices
and accessories right from the app.
Always stay
in-the-know.
Manage your account from
wherever, whenever.
Checking in is easy at our stores.
Check in for your appointment or
add your name as a walk-in.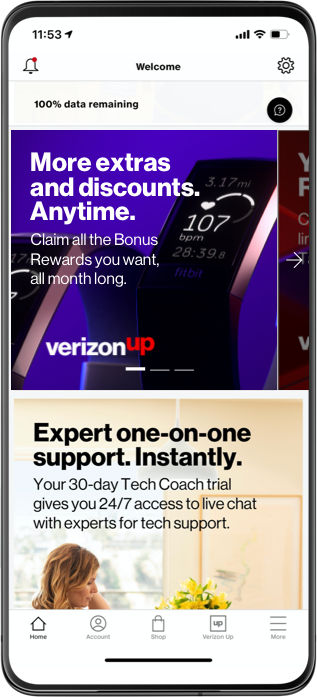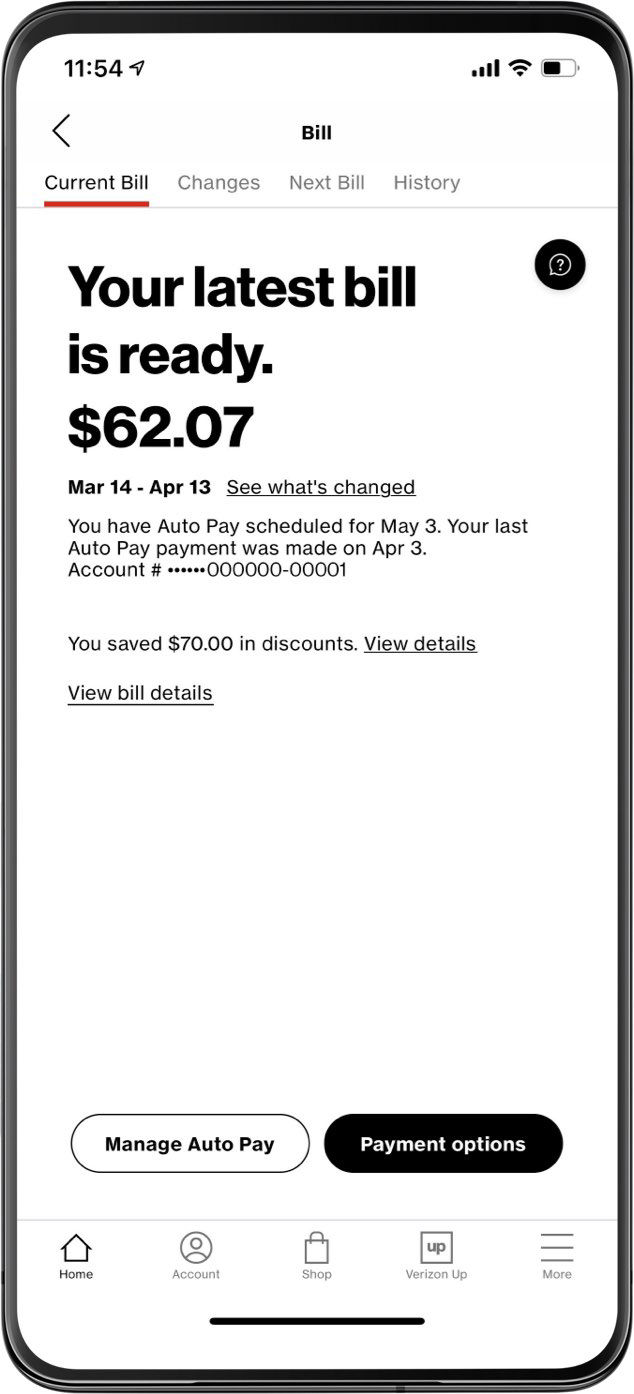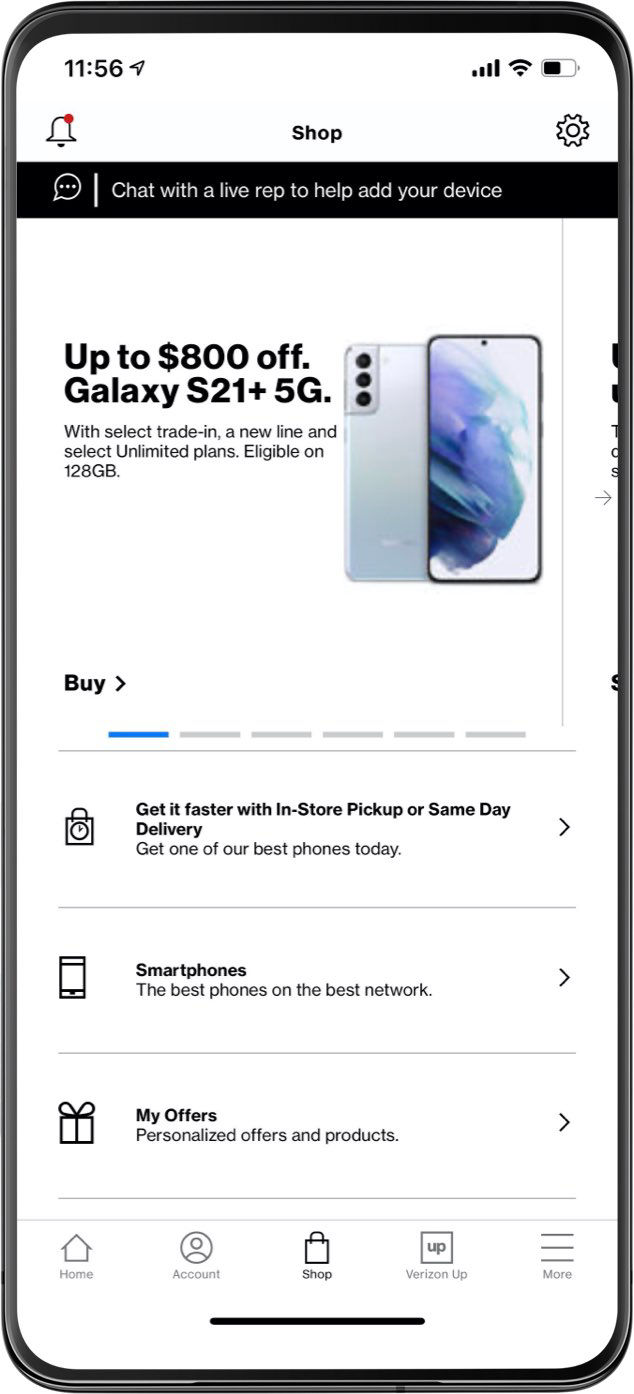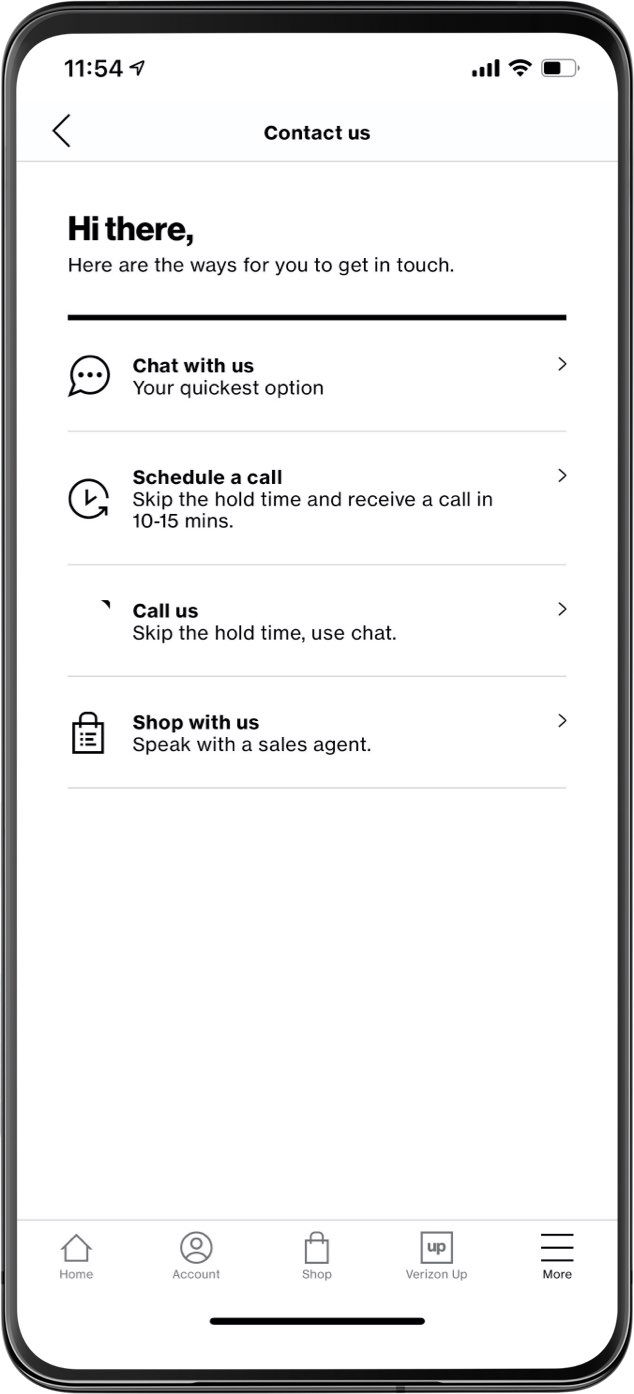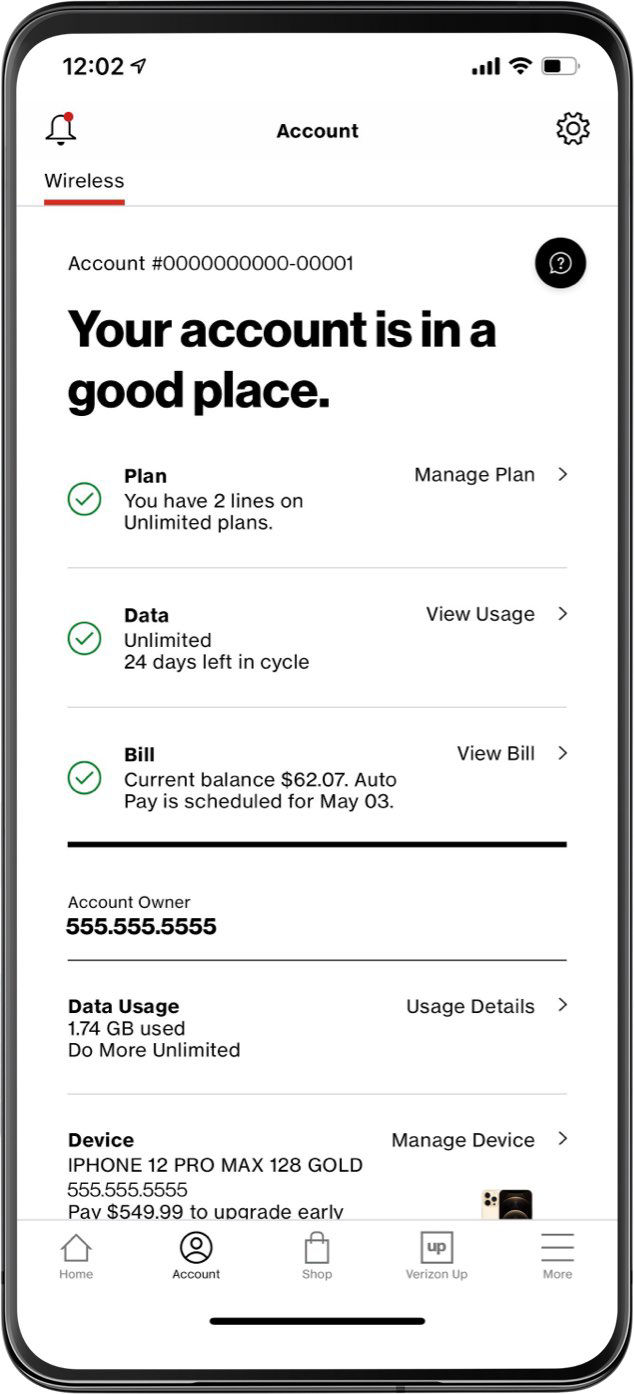 We're working
hard
to serve
you better.
More help. More convenience.
Check out the latest features available

for Verizon customers.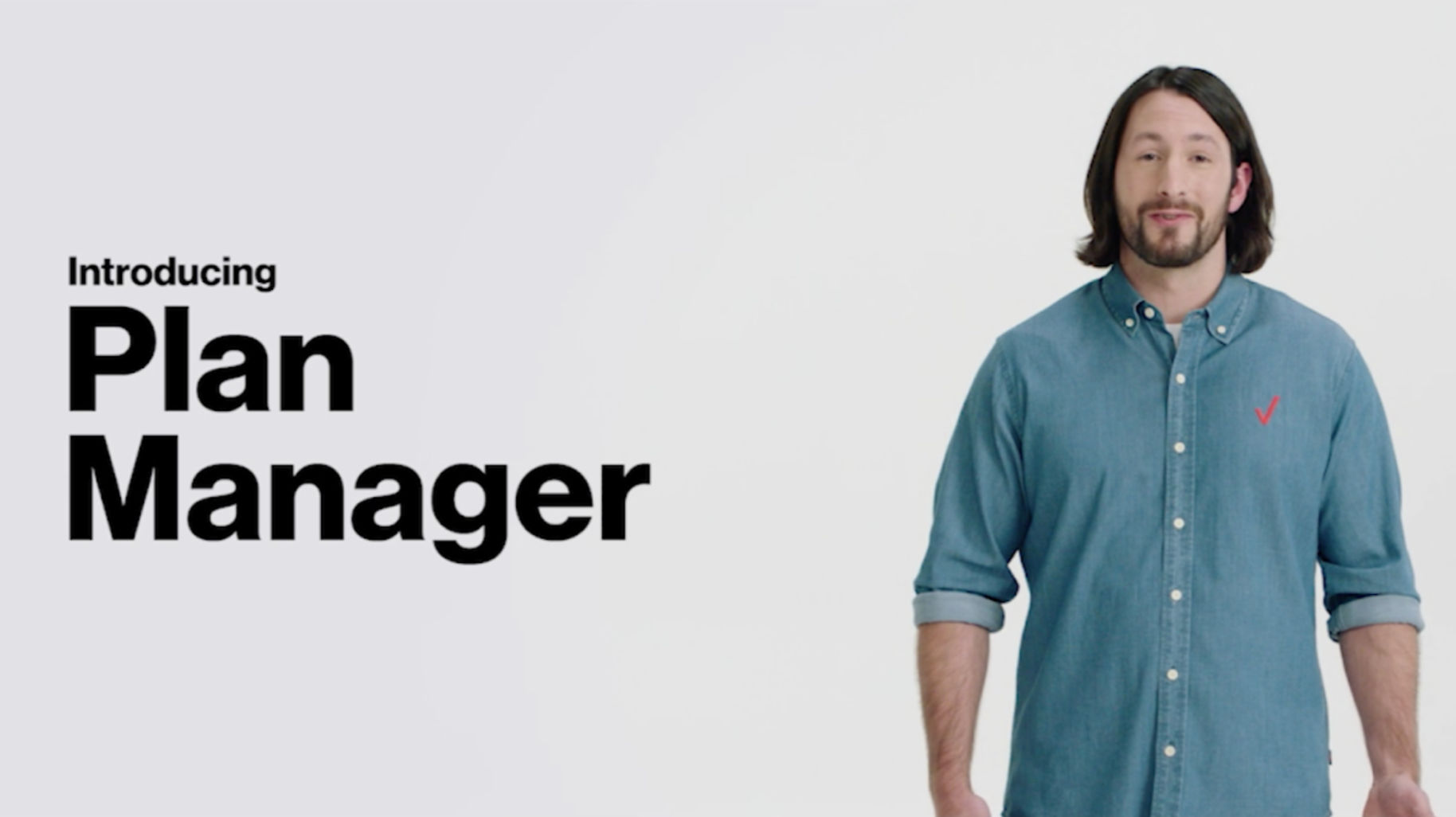 Plan Manager
All your perks and benefits in one
place. Find everything your plan has to
offer and stay up-to-date at a glance.
Plus more
rewards on us.
Join Verizon Up and get more perks
you
love — every month and then some.
Sign
up, right from the app.
Learn more