Verizon Business expands private 5G at Port of Virginia with new network at NIT
Full Transparency
No Updates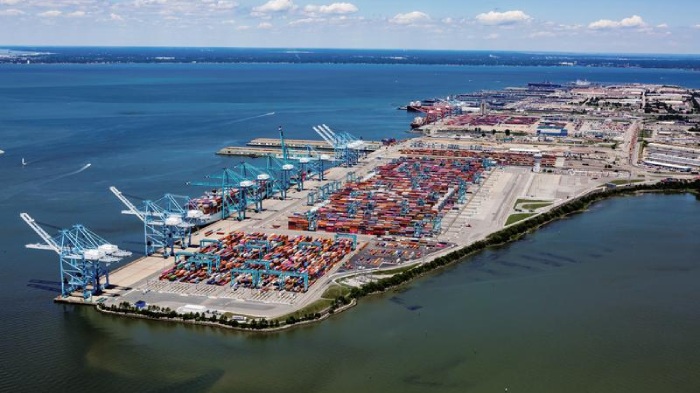 What you need to know:
The agreement between Norfolk International Terminal (NIT) and Verizon Business follows the successful deployment of a private 5G network at the neighboring Virginia International Terminal, another Port of Virginia property

The new network includes Verizon Push to Talk Plus, which is now available for use with the Verizon Private 5G Network offering

The expansion of Private 5G at Port of Virginia terminals highlights Verizon's Private 5G Network scalability and applicability in data-rich industrial environments.
NEW YORK - Verizon Business and the Norfolk International Terminal (NIT) today announced an agreement to build a Verizon Private 5G Network at their Virginia facility, following the successful deployment of Verizon Private 5G at the neighboring Virginia International Terminal (VIT). Both NIT and VIT are terminals within the Port of Virginia, highlighting the scalability of private 5G networks to meet unique connectivity demands throughout a complex, data-rich environment.
The Private 5G Network will cover 270 acres of the NIT campus with dedicated Ultra Wideband spectrum, replacing spotty outdoor WiFi and enabling secure, instant voice, text and data communication within the campus through Verizon Push to Talk Plus (PTT). PTT is a mobile app ideal for industrial and commercial worksite collaboration across phones, smartphones and tablets, all through the Verizon private Network.
Dedicated Ultra Wideband spectrum and private network infrastructure at NIT can also meet the throughput, reliability and latency thresholds necessary for benefits and ongoing uses like drones for safety and surveillance, autonomous trucks and mobile cranes, and cost reduction from reduced downtime and improved operational efficiency.
"The expansion of Verizon's private 5G presence at the Port of Virginia shows that companies can modernize and improve their operations by starting small with new technology, proving out the use cases and applications that are right for their business, and then scaling up to do even more," said Kyle Malady, CEO of Verizon Business. "The Port of Virginia, through the private 5G journeys at VIT and NIT, epitomize how to adopt cutting edge technology to transform a business efficiently and productively."
"Our work with Verizon Business has been a true partnership in both building applications and deploying solutions to best address our unique needs," said Rich Ceci, SVP, Technology and Products, NIT/Port of Virginia. "Shipping terminals are rugged, constantly changing outdoor environments that require super reliable, ubiquitous connectivity for safe and adaptable operation. Verizon Private 5G provides that and gives us flexibility to scale up and layer on more capability as our needs evolve."
Ericsson will be the sole product vendor to Verizon for the network buildout at NIT.
NIT has an annual throughput of 2.2 million TEUs and, with direct access to rail and interstate systems, is one of the United States' largest commercial shipping hubs. The terminal is currently undergoing several optimization programs to build upon its semi-automation capabilities and is creating capacity for additional freight, furthering its need for reliable and ubiquitous connectivity on-site. As the terminal continues to optimize its operations, Verizon Private 5G provides the connectivity foundation for adopting new sensor technology, machine learning and intelligence applications, inventory management, and more.
To learn more about Verizon Business' Private Wireless Network solutions, visit https://www.verizon.com/business/products/networks/connectivity/private-wireless-network