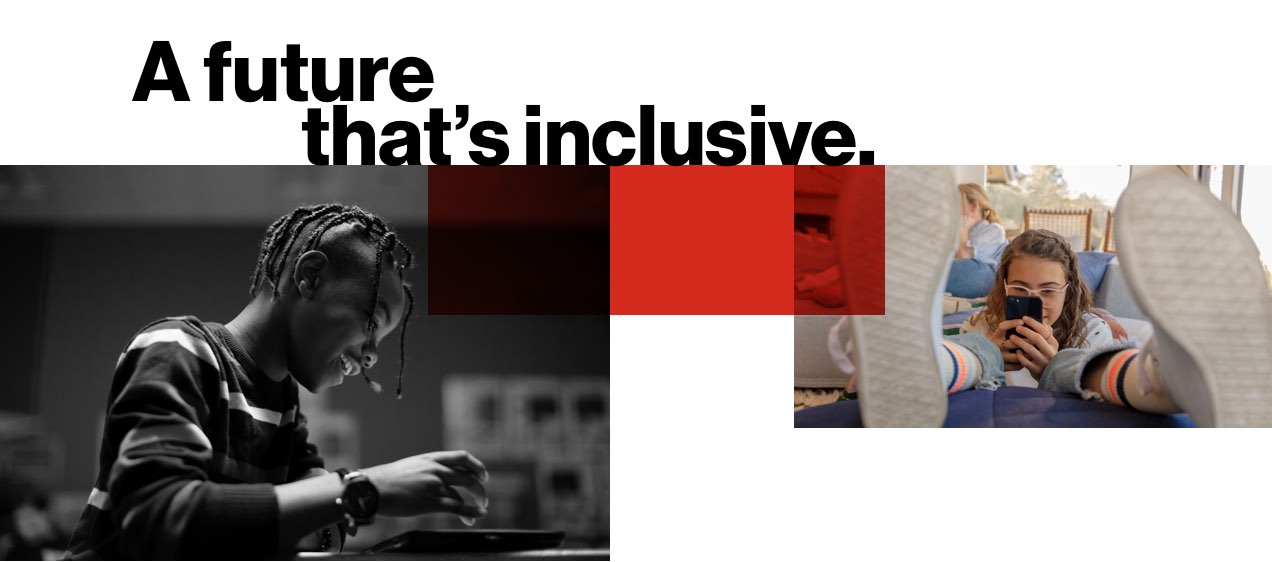 Connectivity and technology should be available to all. By supporting digital inclusion initiatives, we enable individuals and communities to develop the knowledge and skills to thrive in the digital age.
Technology. Education. Opportunity. 
Verizon Innovative Learning helps students achieve, learn, and create more by providing free internet access and next-gen tech-infused lessons for underserved kids to use at home and in school. 
450K+
Verizon Innovative Learning students reached since 2012. 
84%
of teachers said that the program enhanced student engagement.
School is back.
We help students move forward.
As schools return with new learning models, including remote learning, we're expanding our education initiatives to help students get the skills they need to thrive in today's changing world.
2021 Fast Company's Most Innovative Companies
Verizon has been named to Fast Company's prestigious annual list, ranking No. 6 in Corporate Social Responsibility for our efforts to help close the digital divide with Verizon Innovative Learning.
Keeping rural communities connected.
Verizon is expanding access to high quality broadband in underserved rural communities, utilizing the 4G LTE network.
2.5M people
covered by our LTE in Rural America program by 2019.
129K square miles
covered with 1350 LTE- enabled sites in 13 states.
18 network partners
to provide LTE service in rural areas via a growing network of active sites.