Verizon is committed to fostering an inclusive environment. We care about diversity in both our employees and our suppliers. Diversity and inclusion is how we achieve success. By celebrating diversity across all spectrums, including but not limited to race, national origin, religion, gender, sexual orientation, gender identity, disability, veteran/military status, and age, we are a stronger company and culture.
We take pride in our talented and diverse team of people who focus on our customers, every day. Their combined intelligence, spirit and creativity make Verizon a great place to work, learn and grow.
---
Nurturing diverse talent begins at the top.
Our commitment to inclusion and diversity begins at the top, and we measure our progress like any other business objective.
Embracing people from all walks of life
At Verizon's Annual Global Inclusion & Diversity Conference, leaders and employees came together to celebrate the uniqueness that each person brings to Verizon.
Curbing stereotypes. Driving results.
Allison Cole does not allow her age, race or gender to handicap her path to success. Allison comes from a small family, but had big dreams. Today, she leads a team of 4,000 employees.
---
Empowering women to embrace their talent and confidence
From encouraging greater involvement in STEM fields to grooming leadership skills, Verizon is encouraging young girls and women to realize their greatest potential.
Building a workforce that reflects our customer base
---
Building a workforce that reflects our customer base
Verizon supports a variety of Employee Resource Groups (ERGs) within the workplace. ERGs provide our teams with a wealth of information to help us better understand our customers and suppliers.
---
Understanding the markets we serve
Diversity is reflected in all that we do. From our marketing efforts to community outreach initiatives and multicultural event sponsorships, Verizon is committed to understanding the unique needs of the markets we serve.
---
Recognized for supplier diversity
Verizon has a long-standing commitment to supplier diversity with goals, initiatives and incentives designed to drive broad inclusion in our supply chain for certified women, service-disabled veteran-owned business enterprises, and small businesses.
A robust supplier diversity program
In 2014, Verizon purchased $5.3 billion in goods and services with diverse suppliers, bringing our total spending to $28 billion over the past six years.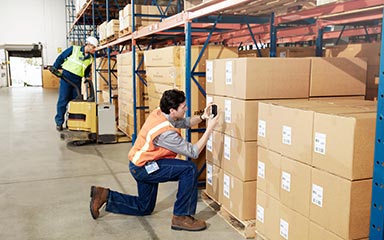 Ensuring suppliers honor our code
Our Supplier Code of Conduct ensures that our suppliers are aware of our expectations of them to conduct business ethically and with respect.

2015 Responsibility Supplement
Read more on diversity initiatives in our Corporate Responsibility Supplement.

Disability Accomodation
Verizon provides reasonable accommodation for qualifying individuals and veterans with disabilities.