At Verizon, diversity means cultivating an inclusive organization that reflects the marketplace and leverages the diversity of employees, customers, suppliers and community partners. We are proud of our global and multicultural workforce of 176,800 employees. In recruiting and advancing people from diverse backgrounds, we are confident that we can better understand and serve the unique needs of our diverse customer base with creative and innovative solutions.
We take pride in our talented and diverse team of people who focus on our customers, every day. Their combined intelligence, spirit and creativity make Verizon a great place to work, learn and grow.
---
Nurturing Diverse Talent Begins at the Top
Our commitment to inclusion and diversity begins at the top, and we measure our progress like any other business objective.
EMBRACING PEOPLE FROM ALL WALKS OF LIFE
At Verizon's Annual Global Inclusion & Diversity Conference, leaders and employees came together to celebrate the uniqueness that each person brings to Verizon.
CURBING STEREOTYPES. DRIVING RESULTS.
Allison Cole does not allow her age, race or gender to handicap her path to success. Allison comes from a small family, but had big dreams. Today, she leads a team of 4,000 employees.
---
Empowering Women to Embrace Their Talent & Confidence
From encouraging greater involvement in STEM fields to grooming leadership skills, Verizon is encouraging young girls and women to realize their greatest potential.
YOU CAN BE MORE THAN PRETTY. YOU CAN BE PRETTY BRILLIANT.
Verizon partnered with Girls Who Code to help expand girls' interest and involvement in STEM fields.
A WAY TO 'YES': BREAKING INTO THE "BOYS' CLUB"
Michelle Miller doesn't take no for an answer, because she knows there's a way to yes. Area President for Verizon Wireless, Michelle learned that she could do anything, no matter what was on the other side of the challenge.
#PLAYLIKEAGIRL RECOGNIZED AS "BEST SOCIAL CAMPAIGN"
As a part of the #PlayLikeAGirl campaign, Verizon FiOS asked parents to send in their daughter's proudest athletic moments. Watch the award-winning video to see the amazing results.
GIVING NEW MEANING TO GIRL POWER
Six girls from Resaca Middle School had a big dream: to create a navigational app for their visually-impaired classmate. With the help of Verizon's Innovative App Challenge, their dream became a reality.
Building A Workforce That Reflects Our Customer Base
---
Building a Workforce That Reflects Our Customer Base
Verizon supports a variety of Employee Resource Groups (ERGs) within the workplace. ERGs provide our teams with a wealth of information to help us better understand our customers and suppliers.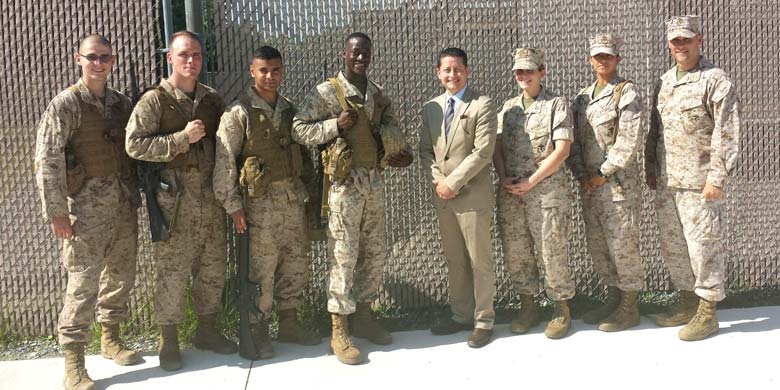 RECRUITERS, SHOW YOUR STRIPES & HIRE VETERANS
Verizon is rallying for military recruits – not just because it's a smart business decision, but also a patriotic one.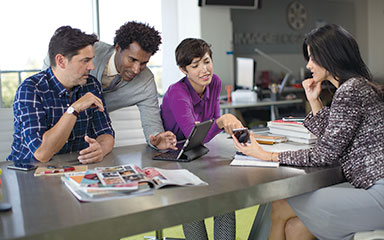 RAISING THE BAR ON WORKPLACE DIVERSITY
Read about the thousands of Verizon employees, who are giving renewed enthusiasm to community outreach, business operations and workforce diversity initiatives.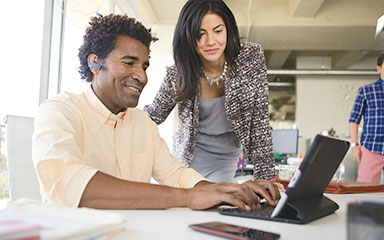 5 REASONS VERIZON IS A GREAT COMPANY FOR LATINAS
Verizon has been ranked No. 2 on the LATINA Style Inc. to Work for in the U.S. list. So what makes Verizon such a great company for Latinas?.
---
Understanding the Markets We Serve
Diversity is reflected in all that we do. From our marketing efforts to community outreach initiatives and multicultural event sponsorships, Verizon is committed to understanding the unique needs of the markets we serve.
VERIZON HELPS TAKE HEALTH ON WHEELS TO HISPANIC COMMUNITY
Zara Marselian's Drive Has Improved the Well Being of Low-Income, Underserved Hispanic Families.
BLACK GIRLS RUN! HITS THE GROUND RUNNING
Co-founder Ashley Hicks shares the history of Black Girls RUN! and how partnering with Verizon's Potential Of Us program is inspiring African American women to get fit.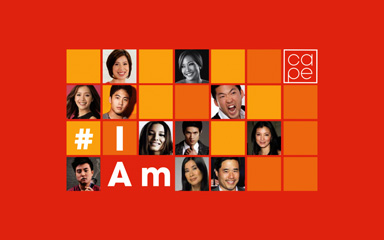 VERIZON CELEBRATES ASIAN PACIFIC AMERICAN HERITAGE
The #IAM_ campaign celebrates the achievements of Asian-Americans and inspires young people to reach their potential.
HOW DO YOU DEFINE A DISABILITY?
Tom Boudrow is the Outreach Manager at the Verizon Center for Customers with Disabilities. His definition of a disability is "when the person and the environment don't match." 
---
Recognized for Supplier Diversity
Verizon has a long-standing commitment to supplier diversity with goals, initiatives and incentives designed to drive broad inclusion in our supply chain for certified women, service-disabled veteran-owned business enterprises, and small businesses.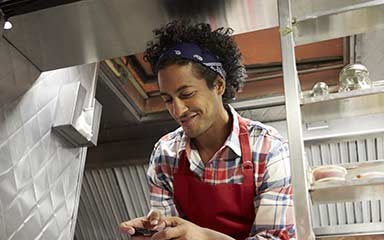 A ROBUST SUPPLIER DIVERSITY PROGRAM
In 2014, Verizon purchased $5.3 billion in goods and services with diverse suppliers, bringing our total spending to $28 billion over the past six years.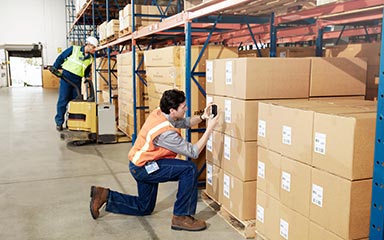 ENSURING SUPPLIERS HONOR OUR CODE
Our Supplier Code of Conduct ensures that our suppliers are aware of our expectations of them to conduct business ethically and with respect.
---
Key Diversity & Inclusion Resources

2014 RESPONSIBILITY REPORT
Read more on diversity & inclusion initiatives in our Corporate Responsibility supplement.

DISABILITY ACCOMMODATION
Verizon provides reasonable accommodation for qualifying individuals and veterans with disabilities.

EQUAL OPPORTUNITY
Verizon is an Equal Opportunity Employer. Read our Equal Opportunity/Affirmative Action Policy.