At Verizon, diversity means cultivating an inclusive organization that reflects the marketplace and leverages the diversity of employees, customers, suppliers and community partners. Not only is it the right thing to do, but it also drives business success.

---
Nurturing Diverse Talent Begins at the Top
Our commitment to diversity and inclusion begins at the top, and we measure our progress like any other business objective.
EMPOWERING WOMEN TO LEAD
At Verizon's 2014 Global Women's Summit, female leaders encouraged women to embrace their talent, confidence and power. Each panelist shared personal experiences and professional advice based on her own path to leadership.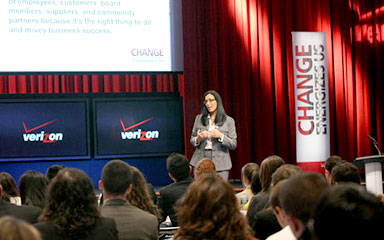 WHAT IT TAKES TO BECOME A SUCCESSFUL LEADER
Magda Yrizarry, Chief Talent & Diversity Officer, identifies and develops leaders every day. Hear her thoughts on leadership and career growth during Proud to be Latina's EmPower Hour.
Building A Workforce That Mirrors Our Customer Base
Building A Workforce That Mirrors Our Customer Base
Verizon supports a variety of Employee Resource Groups (ERGs) within the workplace. ERGs provide our teams with a wealth of information to help us better understand our customers and suppliers.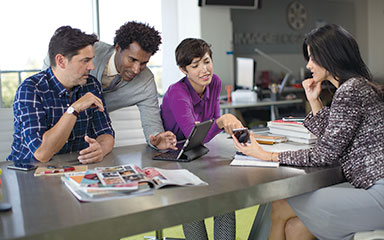 RAISING THE BAR ON WORKPLACE DIVERSITY
Read about the thousands of Verizon employees, who are giving renewed enthusiasm to community outreach, business operations and workforce diversity initiatives.  
5 REASONS VERIZON IS A GREAT COMPANY FOR LATINAS
Verizon has been ranked No. 2 on the LATINA Style Inc. to Work for in the U.S. list. So what makes Verizon such a great company for Latinas?.
Understanding the Markets We Serve
Diversity is reflected in our marketing efforts. We provide customer support in six languages as well as sponsor and participate in multicultural events.
HOW DO YOU DEFINE A DISABILITY?
Tom Boudrow is the Outreach Manager at the Verizon Center for Customers with Disabilities. His definition of a disability is "when the person and the environment don't match."
CELEBRATING HISPANIC HERITAGE MONTH #CreaFuturo
Verizon is celebrating Hispanic Heritage month by honoring those who are building the nation's heritage of tomorrow in fields such as entrepreneurship, science, innovation and more
Recognized for Supplier Diversity
Verizon has a long-standing commitment to supplier diversity with goals, initiatives and incentives designed to drive broad inclusion in our supply chain for certified minority, women and service-disabled veteran-owned business enterprises.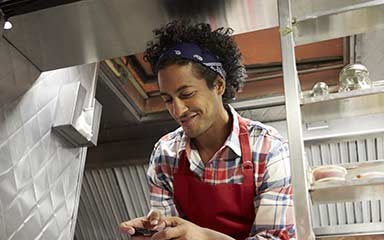 A ROBUST SUPPLIER DIVERSITY PROGRAM
In 2013, Verizon purchased $6.3 billion in goods & services with diverse suppliers, bringing our total spending to more than $22 billion over the past five years.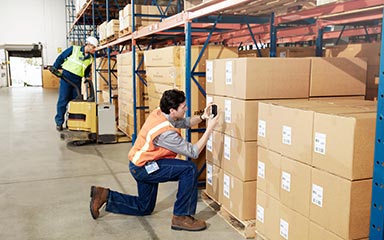 ENSURING SUPPLIERS HONOR OUR CODE
Our Supplier Code of Conduct ensures that our suppliers are aware of our expectations of them to conduct business ethically and with respect.
Key Diversity and Inclusion Resources
RESPONSIBILITY REPORT
Read more on Diversity & Inclusion Initiatives in our 2013 Corporate Responsibility Report.
DISABILITY ACOMMODATION
Verizon provides reasonable accommodation for qualifying individuals and veterans with disabilities.
EQUAL OPPORTUNITY
Verizon is an Equal Opportunity Employer. Read our Equal Opportunity/Affirmative Action Policy.