History and Timeline
The world is only going forward, and we're happy to lead the way.
Headline
How we got to where we are today
Description
Verizon Communications was created on June 30, 2000 by Bell Atlantic Corp. and GTE Corp., in one of the largest mergers in U.S. business history. GTE and Bell Atlantic evolved and grew through decades of mergers, acquisitions and divestitures. Today, Verizon is a global technology company delivering the promise of the digital world to millions of customers every day.
Watch the evolution of Verizon video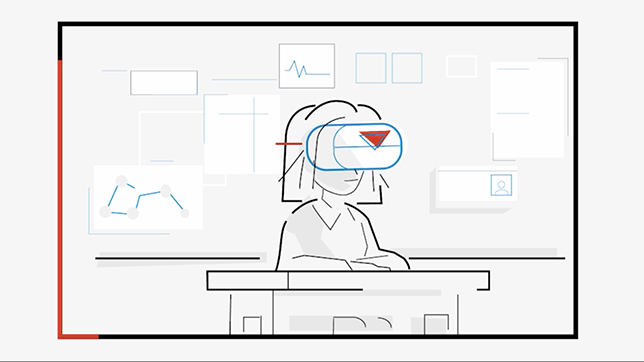 Headline
Explore our milestones and see how it all began
Description
Use the category and year filters to see how Verizon evolved into a technology leader or view our corporate history (pdf).
The deal closed on February 21, 2014. The $24 billion merger created the nation's second-largest telephone company serving 36 million customers from Maine to Virginia.

The Telecommunications Act of 1996

The FCC enacts the Telecommunications Act of 1996 - the first major overhaul of telecommunications law in over 60 years - to enable any communications business to compete in any market against any other.

A new wireless company is born

Bell Atlantic form a wireless joint partnership with NYNEX, another of the original seven Baby Bells.

As a result of the antitrust lawsuit, AT&T relinquishes control of the Bell Operating Companies, creating seven Regional Bell Operating Companies.

The U.S. Department of Justice files an antitrust lawsuit against the AT&T, who is the sole provider of telephone service throughout most of the U.S.

The first telecommunications satellite, TELSTAR, launches from Cape Canaveral as a result of a multi-national agreement between AT&T, Bell Labs, NASA and  British and French Post Offices.

AT&T introduces the famous black rotary Model 500 telephone, the first modularly constructed telephone model, which remained available—and widely used—until 1984.

Completion of the Bell System

Philadelphia is the last city to have telephone service supplied by different local carries, thereby completing the "Bell System."

The Bell System completes the first all-cable telephone route between the two coasts of the U.S.

The Communications Act of 1934 provides universal service at reasonable charges, and replaces the Federal Radio Commission with the Federal Communications Commission.

First transatlantic telephone service

With the words "Hello, London," AT&T's president inaugurated transatlantic commercial telephone service from New York City to London, transmitted by radio waves.

Bell System engineers publically demonstrate a new process of transmitting pictures by electricity by sending 15 photos by telephone from Cleveland to New York City.

The Interstate Commerce Commission assumes jurisdiction over interstate telephone companies to regulate calls between states and prevent monopoly.