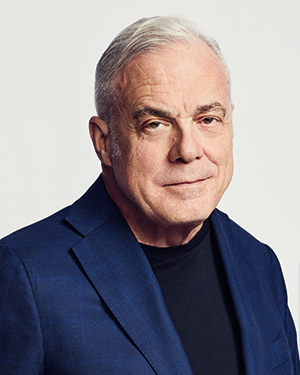 Chief Executive Officer of Oscar Health, Inc.
Independent Director since: 2015
Board Committees:
Finance (Chair)
Human Resources
Key skills and experience:
Leadership: Recognized as an accessible, forward-thinking and solutions-oriented leader. Transformed Aetna from a traditional health insurance company to a consumer-oriented health care company focused on delivering holistic integrated care to local communities and serving over 46 million people.
Financial expertise: Developed deep financial and risk management expertise in his executive roles at Aetna and as a board member of MassMutual Life Insurance Company, a leading life insurance mutual company. Served as Co-Chief Executive Officer of Bridgewater Associates, the world's largest hedge fund, from 2022 to 2023, and continues to serve on the board of Bridgewater.
Regulatory/public policy: A national health care thought leader with extensive regulatory and public policy experience. Successfully navigated changes in the health insurance marketplace resulting from the Affordable Care Act and led Aetna through antitrust reviews of various acquisitions and proposed acquisitions.
Strategic planning: Led Aetna through a period of strategic and regulatory transformation and domestic and international growth through strategic acquisitions and dispositions, culminating in the $78 billion acquisition of Aetna by CVS completed in 2018.
Career highlights:
Chief Executive Officer of Oscar Health, Inc., a health insurance company built around a full stack technology platform (April 2023-present)
Co-Chief Executive Officer of Bridgewater Associates, LP, a global investment management firm (January 2022-March 2023) 
Aetna Inc., a multi-national, Fortune 100 diversified healthcare benefits company

Chairman (2011-2018)
Chief Executive Officer (2010-2018)
President (2007-2010)
Other executive positions (2003-2007)

Executive positions at Cigna, NYLCare Health Plans and SelectCare, Inc. (1985-2003)
Other public company boards:
Oscar Health, Inc. (since April 2023)
CVS Health Corporation (2018-2020)
Meet Verizon's
board members.