2019 Holiday Retail Index
2019 Holiday Retail Index
Verizon's Holiday Retail Index shows insights into the season's digital commerce.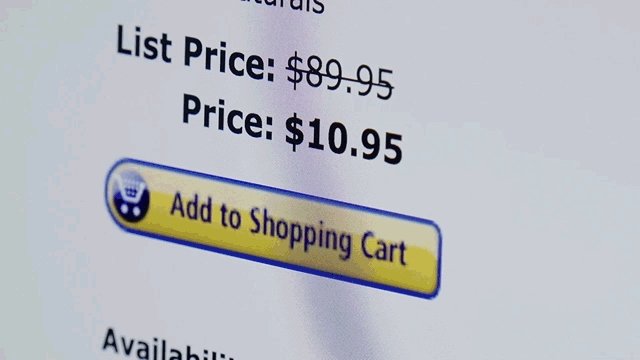 NEW YORK – The holiday shopping season is upon us, and Verizon's Holiday Retail Index again offers consumer shopping insights to retailers, distributors, hospitality organizations and other industries that play a pivotal role in the activities and traditions that mark this time of year.
Now in its sixth year, the Holiday Retail Index tracks digital commerce traffic across the company's networks to the top 25 U.S.-based online retailers (and subsidiaries)1. The Holiday Retail Index monitors network traffic throughout the holiday shopping season, including during signature events such as Black Friday and Super Saturday. 
Throughout the season, Michele Dupré, Verizon's leader for retail, hospitality and distribution, will offer insights based on the Index findings.
Holiday Retail Index Report Schedule
Going forward, findings from the Index will be released throughout the season with an emphasis on key dates, such as final shipping deadlines, which historically have motivated consumers to shop. The list of report publication dates includes:
Saturday, November 30 – Thanksgiving and Black Friday report
Tuesday, December 3 – Cyber Monday; full weekend
Monday, December 23 – last full weekend before Christmas
Thursday, December 26 – Post Christmas report
Wednesday, January 2 – Post New Year; season wrap up.
1According to eMarketer's 2017 ranking based on annual revenue.
Key findings for Cyber Monday
"Enticing offers from retailers and consumer confidence kept momentum going throughout the weekend and Cyber Monday. Over the extended weekend, eCommerce traffic was up an average of 13% over the rest of November. With Cyber Monday turning into Cyber Week, we expect momentum to carry through the rest of the week." - Michele Dupre
Average increase in eCommerce traffic during the extended holiday weekend (when compared to November 1-27)
Key findings for Thanksgiving and Black Friday
"With "Black Friday" promotions starting as early as November 1, we're seeing that consumers have spread out shopping over the month, indicating confidence in some of those early deals. There was a healthy increase in traffic for Black Friday, with eCommerce traffic up 14% compared to the rest of November, and that trend continued with a 19% increase for Saturday. However, the risk in running month-long deals is you may not see the massive spikes in online traffic on actual Black Friday. Retailers are still looking to continue excitement to close the weekend and with Cyber Monday promos."  - Michele Dupre
Increase in eCommerce traffic on Black Friday over November 1-27
Increase in eCommerce traffic on Saturday, November 30 over November 1-27
Key findings from November 2019
In taking an initial look at digital shopping for November, data shows lower than expected traffic to retail sites.  
"Consumers aren't quite in the holiday spirit yet," said Dupre, "Although many retailers started Black Friday promotions on November 1, we're seeing that digital traffic is off to a slower start this year. The Holiday season starts later this year, so we expect that traffic will increase toward the end of this week and continue through the week of Thanksgiving. We are still seeing that consumers are more engaged on weekends, but the real fun will start when we are closer to Thanksgiving." - Michele Dupre
eCommerce traffic for Nov. 11-17 2018 vs Nov. 11-17 2019