Full Transparency
Our editorial transparency tool uses blockchain technology to permanently log all changes made to official releases after publication. However, this post is not an official release and therefore not tracked. Visit our learn more for more information.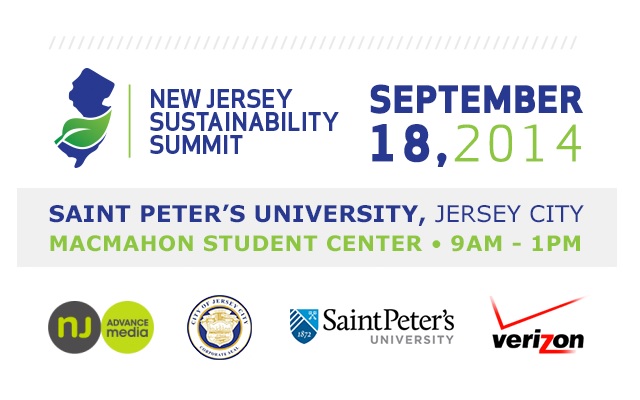 Verizon is a leader in its industry when it comes to sustainability and green business practices. The company is a key sponsor of the upcoming New Jersey Sustainability Summit September 18th at Saint Peter's University in Jersey City, which will focus on how small businesses can reduce their environmental impact and save money.
Today guest blogger Adam Zellner, president of Greener by Design and a moderator of one of the summit's panels, offers some insights into how companies can save money when going green.
Did you know as a small business owner that you are entitled to various grants and incentive programs from both the utility and the state?
Did you know that you pay a fee in your energy bill now that helps provide the money to pay for these services?
So, you now know if you don't take advantage of these programs, then you're paying for something that you're not getting.
Energy Efficiency – Lighting, controls, HVAC, air-conditioning and a host of other equipment are eligible for a variety of grants. Not only can you update your small business to be more efficient, but this new equipment comes with an ability to efficiently and effectively control your environment. Today you can download an application that can help you as a small business owner control costs, monitor use of equipment and help to tell you when to reduce your consumption so that you don't spend money you don't have to.
Energy Procurement – Today, the energy market is deregulated. Buying, selling and wielding electricity have all become common place in a world that is getting more complicated to understand. Small businesses must think of energy as a commodity…because it is. You can now buy this commodity from a host of folks – some charge more, some less. There are programs aimed at aggregating electricity to help achieve economies of scale so that small and middle sized businesses can get the same advantages as large businesses who have significant purchasing power.
Peak Control – Most businesses don't know they pay different prices for electricity throughout the day and night. In fact, there are times that you pay 5 to 10 times what you pay in other times. Businesses need to understand this and how to effectively reduce peak energy consumption so they don't buy the most expensive electricity. Can you imagine a business that would willingly choose to pay a higher price for a commodity because of what time of day they bought the commodity?
Renewable, backup power and micro grids – Today, technology allows small businesses to take advantage of making or saving your own energy. Fuel cells, solar power, co-generation, wind and a host of other technologies are now competing to get to you. Understanding what type of energy you need, how its subsidized and what grants, incentives and REC's are available is critical to getting into this business. We will look at each state and the types of programs that are designed for business and how you can take advantage of it.
Order – In looking at the changing world of energy use its important to understand the order to which you must attack:
Lower your use
Lower your cost of the use
Control the Use
Make your own energy for use
Without going through that order, small businesses often leave money on the table or end up paying for something they may not actually need.
Adam Zellner is President of Greener By Design, a consulting firm in New Brunswick, New Jersey that advises businesses on how to adopt sustainable practices, including renewable energy investment, land use and LEED design. Adam will be moderating a panel entitled "Tools to Go Green" at the upcoming New Jersey Sustainability and Small Business Summit on September 18th at Saint Peters University at Jersey City. To register for this event, click here.