Full Transparency
Our editorial transparency tool uses blockchain technology to permanently log all changes made to official releases after publication. However, this post is not an official release and therefore not tracked. Visit our learn more for more information.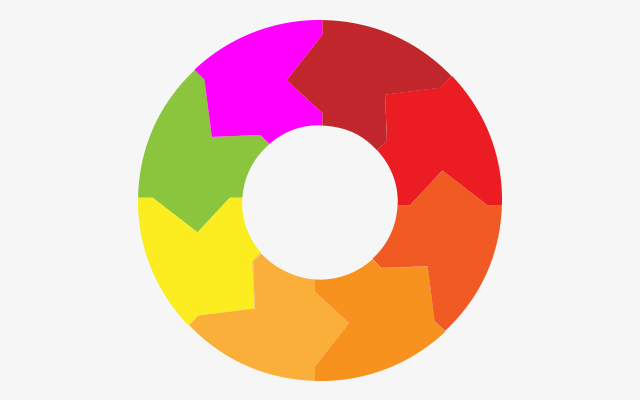 The mobile industry has arrived in Barcelona, Spain for Mobile World Congress (MWC). For weeks, a palpable buzz has been building. MWC is the largest annual gathering of the global mobile industry, and it never fails to predict what's next in mobile. This year will be no exception as it will showcase the release of the latest technologies. This year's theme is "mobile is everything," but what we are most excited about are the conversations about 5G and the future of mobile connectivity, standards, and innovative new technologies – particularly advancements in the Internet of Things (IoT) – that 5G promises to deliver.
As we have discussed before, 5G or fifth generation wireless services, will bring 50 times the throughput of 4G LTE, millisecond latency, and will power IoT – the next wave of connected devices. These amazingly fast speeds and miniscule lag times will be capable of supporting new IoT solutions in areas like healthcare and transportation that will transform the way we live. 5G will also bring consumers ultra HD and 3D video and empower them to connect everything from their smartphone to their refrigerator to make for a smarter, more seamless lifestyle.
Verizon is moving quickly to make 5G a reality. Earlier this year Verizon launched a variety of 5G field trials. This morning Verizon unveiled its testing results and made it clear that the buzz around 5G is warranted. As shown in this video, real world 5G testing in Texas, Oregon and New Jersey has demonstrated multi-gigabit per second speeds in both fixed and mobile applications. Another test demonstrated the low latency provided by using a 5G connection to remotely control a robotic arm. As you will see in the video, in a telemedicine application this could allow a doctor to be thousands of miles away from the patient and still get the critical, real-time feedback needed. And you don't have to take our word – CNET's Roger Cheng got a look at the testing and reports on it here.
Today's announcement shows that Verizon and our partners are doing everything we can to advance this technology for rapid commercialization. But ultimately, our ability to bring 5G to market and keep America on the cutting edge of mobile technology and IoT advancements will depend on the FCC once again leading the world with its spectrum policy.
The FCC helped kickstart America's leadership in the early deployment of 4G LTE and the rapid growth of a 4G ecosystem in the U.S. The FCC, working with Congress and NTIA, facilitated the first "digital transition" nearly a decade before other countries began following suit. That effort unlocked the 700 MHz band for mobile broadband. And, as a result of that leadership, and the investments and innovations by Verizon and others, the U.S. now stands alone in the world with four nationwide facilities-based 4G LTE providers covering nearly all of the nation's population.
The FCC now has the opportunity to build on its past success by moving rapidly to jumpstart a vibrant 5G ecosystem. Chairman Wheeler has stated that he intends to move forward with an order in the FCC's Spectrum Frontiers/5G rulemaking this summer.
This kind of FCC leadership will create the opportunity for American consumers to be the first to experience the benefits of a 5G future that is very close at hand