Full Transparency
Our editorial transparency tool uses blockchain technology to permanently log all changes made to official releases after publication. However, this post is not an official release and therefore not tracked. Visit our learn more for more information.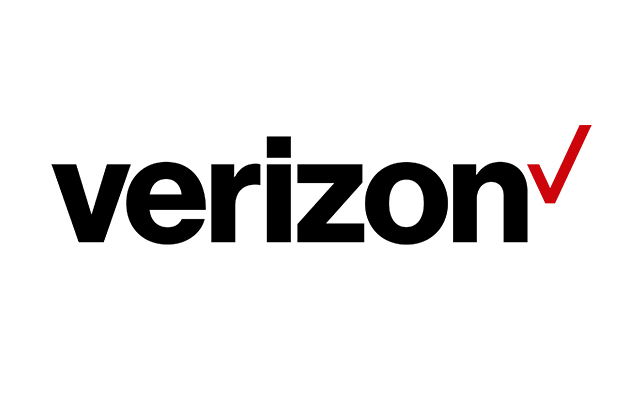 This is a guest post from our intern, Andrew Glass. Andrew visited one of our FiOS research labs and a Verizon network operations center to get a better feel for how the company manages network operations and came away with some interesting impressions. See his post below:
I recently escaped the bustling atmosphere of downtown Washington, D.C. and took a pleasant thirty minute drive to Ashburn, Virginia, home to Verizon's Ashburn Campus. The facility maintains and processes services for customers nationwide – making sure that all of the little Bits that leave your computer or stream to your television are moving as quickly and as securely as possible. The facility also tests FiOS devices and maintains an extensive data center utilized by online companies.
Stepping out of the car, the first thing I noticed was the mere size of the facility. The campus consists of twelve buildings spanning over a third of a mile. Over 4,200 Verizon employees work in the facility. It is also home to geese that flank a pond in front of the facility, welcoming employees and visitors as they make their way from the parking lot to the main entrance. The main center is connected by a three story atrium called "Main Street." It is very appropriately named as it could probably fit full size automobile traffic.
The Ashburn complex has a long history in the telecommunications industry. It was originally constructed as the UUNET headquarters, which was one of the largest Internet service providers of its time, and later acquired by MFS Communications Company, bought in 1996 by WorldCom (later to become MCI). Verizon moved into the facility in 2005 when it acquired MCI.
I made my way down Main Street and passed a sprawling cafeteria, complete with a Starbucks and omelet station. The facility is like a small town, offering employees resources that make it convenient to work in Ashburn. Our next stop was the Executive Briefing Center which is used to give presentations to government officials, stakeholders, and internal groups. It is where highly complex information on network testing, maintenance, and innovation is made simple for outside groups and the non-technologically inclined like myself. Here, Sanjay Udani, Verizon's engineer-turned-technology policy expert, explained the incredible volume of traffic that the facility supports.
It is fitting that the briefing center overlooks the Network Operations Center. The "NOC," as it is referred to at Ashburn, monitors three networks – Verizon's global IP network, the FiOS network, and the Digital Media Services Group. This room is filled with cubicles featuring three monitors each. They all face large screens affixed to a far wall that monitor real-time network operations. If something goes awry, the problem will show on the screen and network engineers can get to the bottom of the issue right away. One of the screens is set to the Weather Channel in order to track potential weather challenges in different parts of the country. The scene is reminiscent of a military control room from an action movie – It is set up and monitored around the clock to ensure that the network stays up and any problems that arise are dealt with and remedied immediately.
From the NOC, we moved on to the FiOS testing lab. Engineers in this lab test FiOS devices to ensure that they are operating up to speed and customer expectations. They challenge the devices, pushing their limits to assess their capabilities. Engineers download music, play movies, and load video games – looking for any media that might slow the device down. They flood the devices with much more information than you or I could produce, just to make sure that the product will perform for the customer.
From the FiOS lab, we moved on to the Public IP Lab. This, I thought, was the most impressive part of the facility. Imagine entering a room with an overwhelming buzzing noise and air conditioning blasting on shelves upon shelves of equipment. Wires traverse the room, connecting machines in a visually impressive effort of organized chaos. The room represents an almost $80 million dollar investment by Verizon in order to flood its network servers with Internet traffic and test a myriad of protocols and configurations exactly as they would be deployed globally to make sure they all work together as expected. The challenge is to be the most reliable in the business, and to achieve this goal, Verizon is always testing its own networks by sending massive amounts of Internet traffic through the systems. This room features equipment from McAfee, Cisco Systems, and Juniper Networks, among others, in an effort to mimic authentic Internet traffic.
Needless to say, I was more than impressed with the facility. It surely is a technological feat worthy of recognition. However, what stuck with me transcended the technology to what the facility says about Verizon as a company. The Ashburn Campus is a testament to Verizon's commitment to delivering cutting edge services and products that feature the most reliable track records in the business. The NOC ensures that networks nationwide can be counted on to perform at all times. The testing labs ensure that the products will perform under all circumstances. Verizon is committed to doing the job well the first time. This doesn't mean that Verizon is complacent with its top performing products – No, a hefty investment in testing new products helps plan for the future. The engineers think two steps ahead, constantly searching for the next innovative product, relentlessly testing it, and delivering it accompanied with support to ensure that it is reliable.
My trip to the Ashburn Campus expanded my conception of Verizon's business. Witnessing the technology in development and in practice is powerful. The facility says a lot about the company's priorities – reliability of product and innovation for tomorrow.