Active College Student Puts Jetpack 4G LTE Hotspot & LG G3 to the Test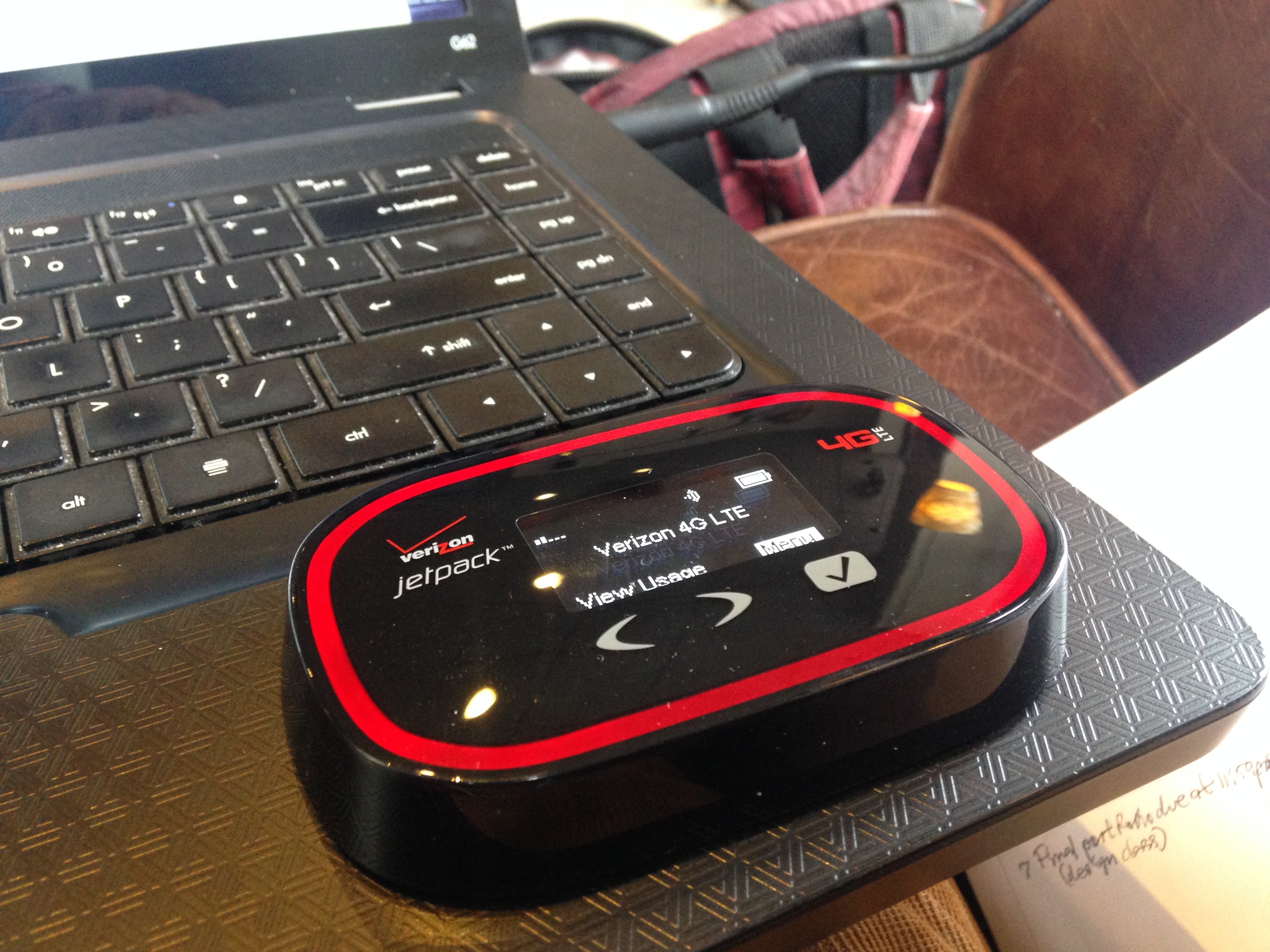 This is a guest post from Eric Decker, a Marquette University student in Milwaukee, WI. Eric demos devices on campus and at home, putting the newest tech up to the test of an active college student.
Wow! Another semester of college has gone by. I only have one semester left at Marquette, and I am going to enjoy it while it lasts.
This time around, Verizon set me up with the Jetpack 4G LTE hotspot, which was very helpful in so many ways! My apartment's WiFi can be spotty at times and there is no Ethernet port in my living room, so I found myself using the Jetpack a lot. It was consistently faster than my apartment's unreliable WiFi and always started up quickly. With it being so small, I was able to carry it in my backpack with me to and from class, even using it while on campus. It also came in handy while in the car – in the passenger seat, of course!
The Jetpack is great because of its long battery life and easy-to-navigate menu. My dad has an older hotspot and we have to remember the password for it or write it down and tape it to the back of the device. With this new Jetpack, the password is conveniently and easily found in the menu amongst the settings.
I think the Jetpack is a great device for anyone who is on the go and in need of a reliable connection. And on Verizon's super-fast 4G LTE network, you can get that just about anywhere.
In addition to setting me up with a Jetpack, Verizon let me try out the new LG G3 smartphone. The G3 falls under the new wave of "phablet" (phone + tablet) devices with a 5.5-inch screen and a stunning 2560 x 1440 resolution display.
My favorite thing about this phone is there are no hard buttons on the front or sides – instead, they're found on the back. With these new, larger phones, it is hard to slide your hand up and down the phone all the time to use physical buttons either at the base or top of the phone. LG solves this problem by placing the power/sleep button in between two indented buttons on the back of the phone just underneath the camera lens. Press the middle button to wake the screen up or close it again. If you're really feeling adventurous, you can just double-tap the screen to turn it off. I found myself primarily double-tapping the screen to wake and close the phone, so "two thumbs up" for that feature.
Thank you once again to Verizon for letting me test out these great products! Until next time…
For more Verizon Wireless news, subscribe via RSS feeds in the right rail.