Learn From My Mistake: Prevent Kids From Making In-App Purchases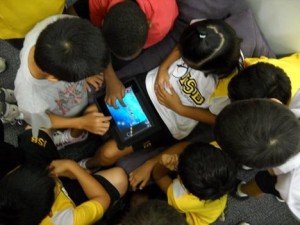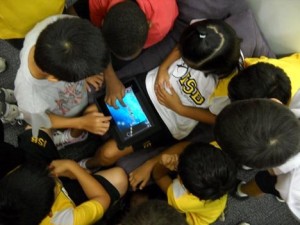 My kids, like most of yours, love playing on our family tablet. Considering ourselves responsible parents, we've taught our 4-year-old to look for the "G" rating on anything she wants to watch on Netflix. Of course, we've got the iPad password-protected so the kids can't download any apps without our permission. But that didn't prevent a little bit of mischief from occurring.
A few weeks ago, we were hit with our first in-app charges ranging from $1.99 - $69.99 (No, I'm not kidding. My youngest unknowingly spent nearly $70 on one in-app purchase from a children's game). Stories about hidden app costs started gaining traction early last year, particularly around the extraordinary charges within children's games.
No matter how much you educate your kids to follow your rules around technology use, mistakes can still happen. My 4-year-old, for example, doesn't yet read and thus had no idea that one click cost us $69.99. Even my 9-year-old wouldn't necessarily understand the difference between purchasing something in a kids' game versus using earned KinzCash on Webkinz® site.
Here's what my husband and I have done to avoid any additional unpleasant surprises on our account:
We have changed our settings so that any time we want to buy something, we have to enter a credit card number.
We've turned off the ability for in-app purchases to be made (Shame on us: We didn't even know it was there!)
We changed the purchase setting from a 15-minute time-out to immediately, meaning every single purchase requires the password to be re-entered.
Most importantly, we are spending more time watching what games our kids are playing—and playing with them when we can actually pull the tablet out of their hands.
When I contacted Apple about my experience, the customer service rep was fantastic! Not only did she credit our account because we contacted Apple immediately, but she provided me with a lot of valuable information.
Want to learn more about your smartphone? Wireless workshops at your nearest Verizon store may be a great opportunity. Visit http://www.verizonwireless.com/b2c/support/store-locator today to find a store near you.
For more Verizon Wireless news, subscribe via RSS feeds in the right rail.