Back to School Savings Advice From Parents Who Use Tech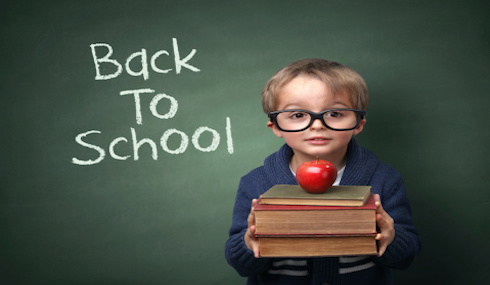 From backpacks and tissue boxes to crayons and flash drives, back-to-school shopping can end up weighing heavily on a family budget. According to The Today Show, the average K-12 parent will spend $100 per student on school supplies, but the above-average savings are just a few clicks away.
Here's the A+ back to school savings advice from some of our favorite savvy shoppers to help parents save big this fall - all with the help of tech:
Hit the app store and Google Play
Mommy Who Loves Giveaways blogger Shawna Elkins reaches for her smartphone before her wallet. She recommends two apps for ensuring the lowest possible price on any shopping list. "Using Walmart Savings Catcher app is as simple as scanning your receipt after shopping," said Shawna. "The app searches through all the prices at local stores and if it finds a better sale than Walmart you get that amount back." She also uses the Ebates app for finding in-store coupons and up-to-the-minute deals. "Ebates is a MUST," said Shawna. "You get a percentage of the amount you spend back in cash via Paypal."
Check for deals regularly
Kristin Hale, It's Free at Last blogger, recommends routinely checking out eBay's Daily Deals. When planning for her daughter to head off to college, she scored big discounts on a refurbished Apple iPad Mini and a wireless HP Inkjet Printer. "The best part about eBay Daily Deals is that shipping is always 100% free," said Kristin. "This means even bigger savings for me to help her with school costs."
Shop online, save on gas
Susan Wenner Jackson, blogger for Working Moms Against Guilt, says she saves time and money by shopping online. Using her Amazon Prime membership, she orders all the essentials her kids need from the comfort of her own home. "Not only does it save me time, but ordering online also saves money on gas (everything's delivered straight to my door) and often gets me lower prices on the items themselves," says Susan.
Do you have tips for saving on back-to-school gear? Share them with me on Twitter - @MerrittLBliss.
For more Verizon Wireless news, subscribe via RSS feeds in the right rail.