Balance Back-to-School Life With Technology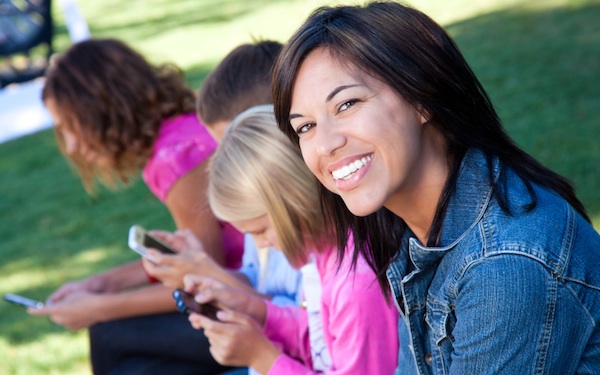 I was recently interviewed on KMBZ Radio in Kansas City, MO about a very important topic for busy or working parents - managing family schedules amid a flurry of homework, sports and activities. As a working mother with kids in elementary school and middle school, I am all too familiar with the hustle and bustle of the quickly approaching school year. My youngest son started soccer this year, so I now have his sports schedule to add to my growing list of things to keep track of. The kids look forward to their activities, so the last thing I want to do is miss an event or show up late.
Luckily, I have discovered some great apps for my smartphone that will help me stay organized in the coming months as the back-to-school craziness heats up.
Cozi is an Apple and Android app created specifically for busy families with children in a mix of grades and activities. The app features a shopping list, to-do list and meal planner, but the best tool by far is the shared family calendar. Any member of my family can add or update the calendar from their smartphone or tablet, which makes it significantly easier to track schedules.
Weplay Mobile is another great pick on Apple. This app gives coaches, parents and kids access to a social network for individual teams, ideal for getting the latest schedule changes, cancellations, event locations or other updates in real time. It also serves as a safe forum for parents to connect with each other for carpools or other team-related topics.
Finally, iHomework on Apple or Class Buddy on Android are great apps for students to use on their smartphones or tablets to manage all their assignments, courses and grades in one location. Mom and Dad also can check in to see what homework is due and help their kids stay focused.
Don't fret over the upcoming school year. Plan ahead by uploading some apps in advance to your smartphone and/or tablet. If you are new to or still getting familiar with your device, check out an upcoming (and free!) Wireless Workshop at Verizon store near you.
For more Verizon Wireless news, subscribe via RSS feeds in the right rail.