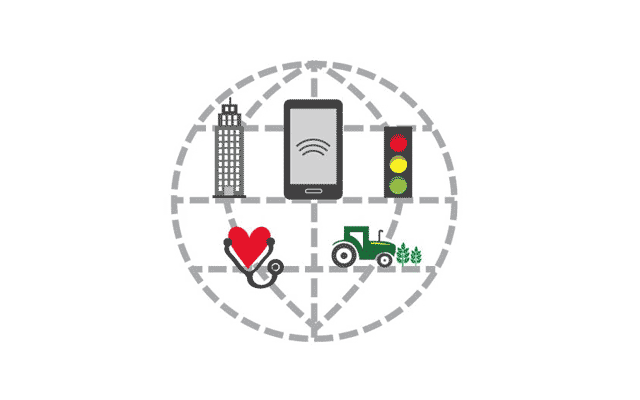 Last week was a big news week for the Internet of Things (IoT). First, Verizon released our State of the Market: Internet of Things 2016 report that highlights how IoT has gone main stream. It provides an early look into how real world IoT deployments are driving new innovations for consumers, and new revenues for businesses across all sectors of the economy. And it showcases how forward-thinking ideas are leveraging the IoT to address social, economic, business and regulatory compliance challenges.
The very same day, the National Telecommunications and Information Administration (NTIA), part of the Dept. of Commerce, issued a Request for Comment to help guide policy governing the Internet of Things (IoT). Their press release noted that "the broad range of connected devices, objects, and applications that make up the Internet of Things will have a major benefit in promoting economic growth" and their goal is to create "the right conditions that will help foster the growth of IoT in partnership with the private sector." They asked for people to provide input identifying key issues in IoT, highlighting potential benefits and challenges, and determining the possible role for the US government in fostering the advancement of IoT in partnership with industry.
At Verizon, we've already spent significant time working with partners from all across the IoT ecosystem to develop and deliver a wide range of solutions, from oyster farming to connected cars to mobile healthcare to smart buildings. This has given us an appreciation for the opportunities and challenges posed by IoT. So we are very glad to see that the Administration is asking good questions about policies related to IoT. Some of the policy matters are directly related to IoT, of course. Others are not related exclusively to IoT, but are essential for facilitating the growth in devices and traffic that is expected to come with IoT. Policy issues like ensuring an adequate supply of usable spectrum or policies that facilitate the build out of mobile network infrastructure fall into that category. But both types are important and need to be considered.
Verizon is proud to be at the forefront of the IoT revolution, and we look forward to working with the Administration and other stakeholders to promote sound policies that will help us all achieve the full potential of the IoT.