Bloggers Get VIP Experience at New Verizon Smart Store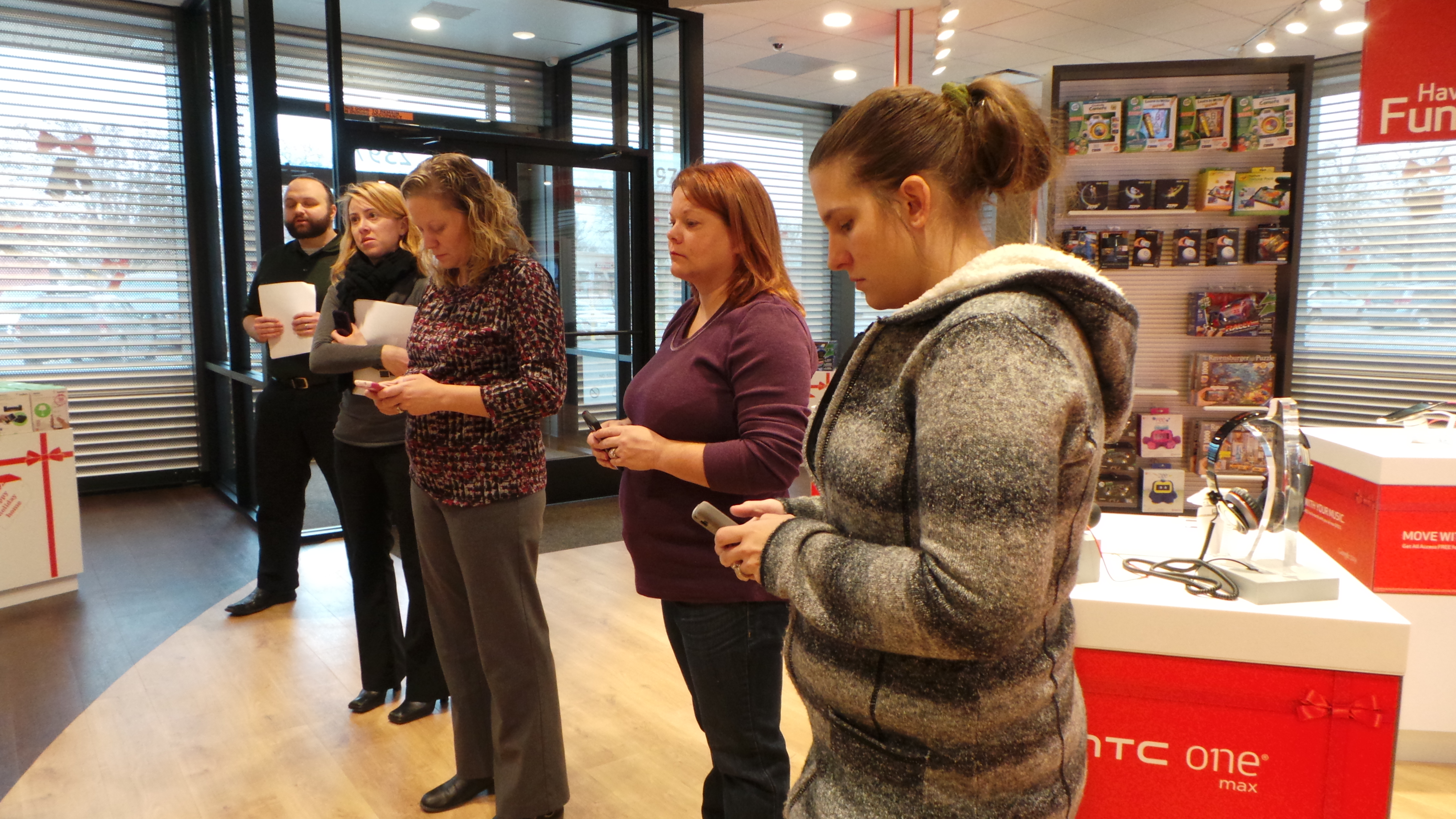 The new Verizon Wireless Smart Store in St. Clair Shores, MI provided the perfect setting for five metro Detroit bloggers to learn all about some of the latest smart accessories that make great holiday gifts.
Before opening for normal business hours, Store General Manager Ronald Lang gave the bloggers an exclusive tour of the new design. And, they got plenty of "hands on" time with new devices.
"My first impression of the store was that Verizon just isn't for cell phones anymore," said blogger Rebecca Thomas. "You can go in there and try out devices that interact with your phone and tablet; devices that make your life easier and devices that are just fun to play with."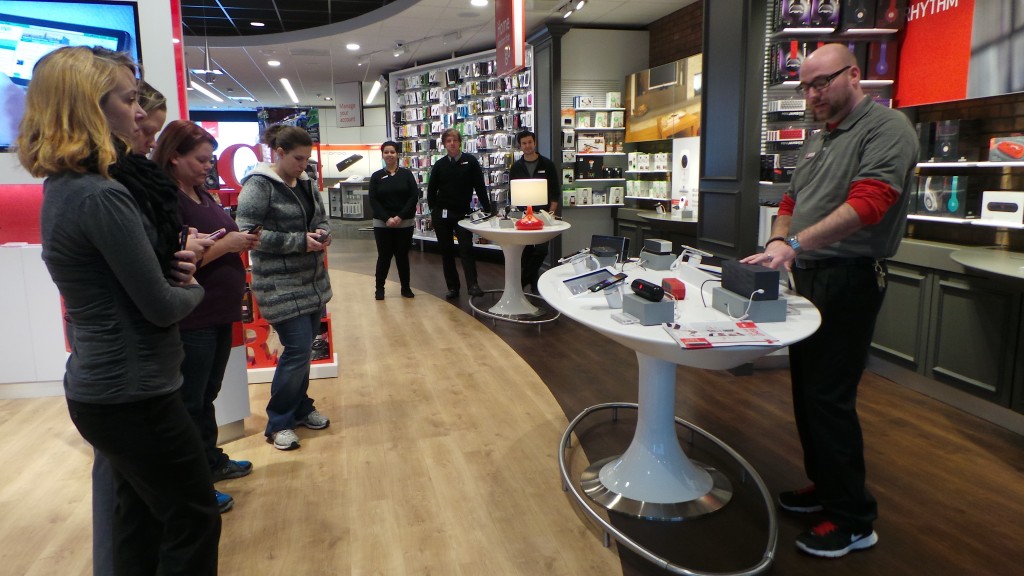 Manager Ron rocks out with the bloggers in the Amplify zone.
The St. Clair Shores location was the first Smart Store to open in Michigan in June of this year and one of the first five nationwide. Smart Stores are designed to showcase the various ways wireless technology can be incorporated into a customer's mobile lifestyle.
"I felt like Jane Jetson as I explored the Home and On The Go areas of the store where I got to try out the NestHome Thermostat, Belkin NetCam, Belkin WeMo Switch and other great products that would all certainly enrich my home life," said blogger Betsy Moats.
Ronald helped bloggers individually get to know the devices. "Our focus at the store is helping people learn about the ever-changing wireless experience," he said. "Here, people can see the reality of how these wireless products can enhance their mobile lifestyle."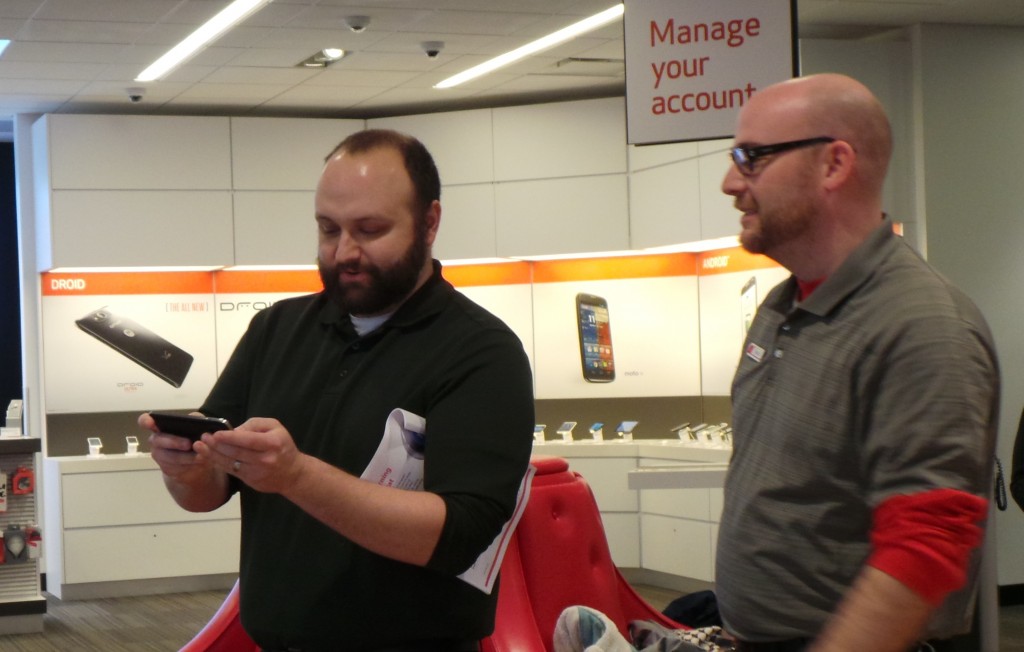 Blogger Randy Hanley tests out the remote control devices such as the Sphero and the flying Parrot AR Drone.
For more information about the St. Clair Shores Smart Store, call (586) 777-4010.
For more Verizon Wireless news, subscribe via RSS feeds in the right rail.