At business and in life, this CEO is winning by design
How a fashion entrepreneur in Florida keeps her business moving forward with the help of Verizon Small Business Digital Ready
Full Transparency
Our editorial transparency tool uses blockchain technology to permanently log all changes made to official releases after publication. However, this post is not an official release and therefore not tracked. Visit our learn more for more information.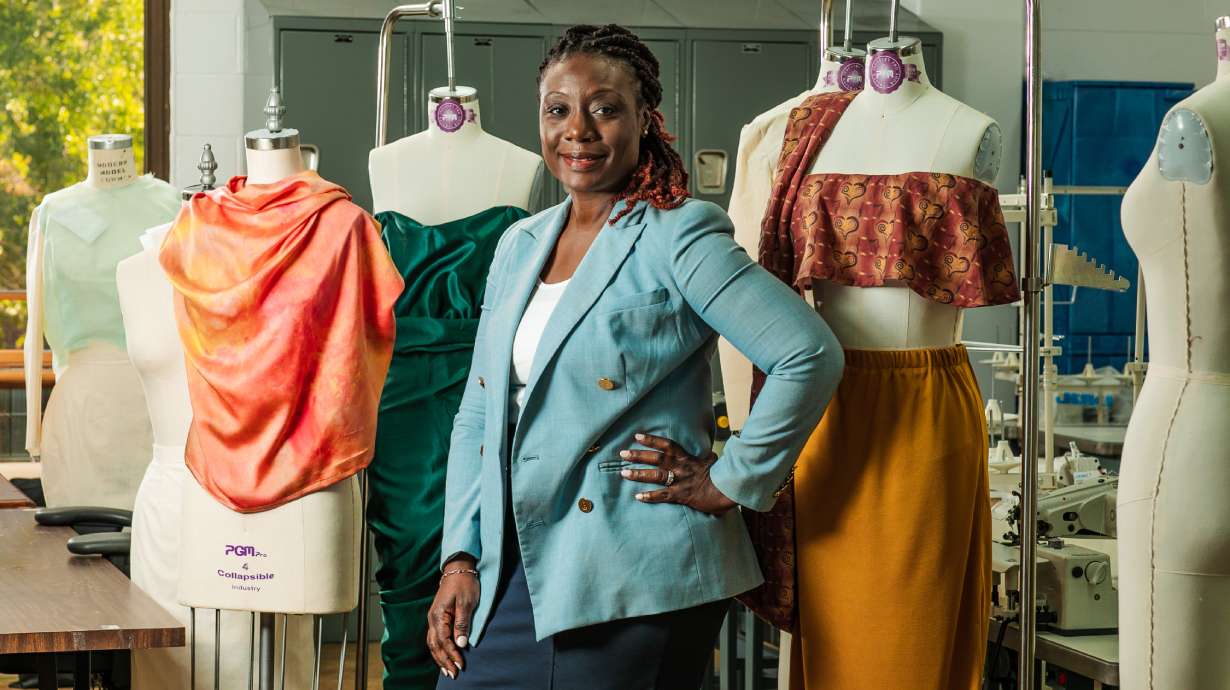 Like many entrepreneurs, Martu Freeman-Parker had to figure out a niche for her apparel consulting company before it truly took off. After a few years of tinkering with her mission, she had developed fashion industry bootcamps where her designer clients learned how to navigate manufacturing and product development overseas. "I had literally figured my business model out," says the founder of M.E.F. Productions in Miami, Florida. Then, while she was at Paris Fashion Week in early 2020, the pandemic struck, upending her company's way of connecting with clients.
"Everything went from one-on-one [in-person meetings] to doing workshops and bootcamps online," Freeman-Parker says. While the fashionista was able to pivot her business model to a virtual format relatively quickly, she was struggling to gain traction with her website and social media accounts. "I needed tips on how to better work social media for marketing," she says.
Freeman-Parker's quest for answers led her to Verizon Small Business Digital Ready, a free online portal where entrepreneurs can find personalized learning, expert coaching and grant opportunities to help them thrive in a digital environment. It was just what she needed. "Compared to courses I took elsewhere, the Verizon learning actually empowered me to implement these techniques myself," says Freeman-Parker.
'Everything is a story'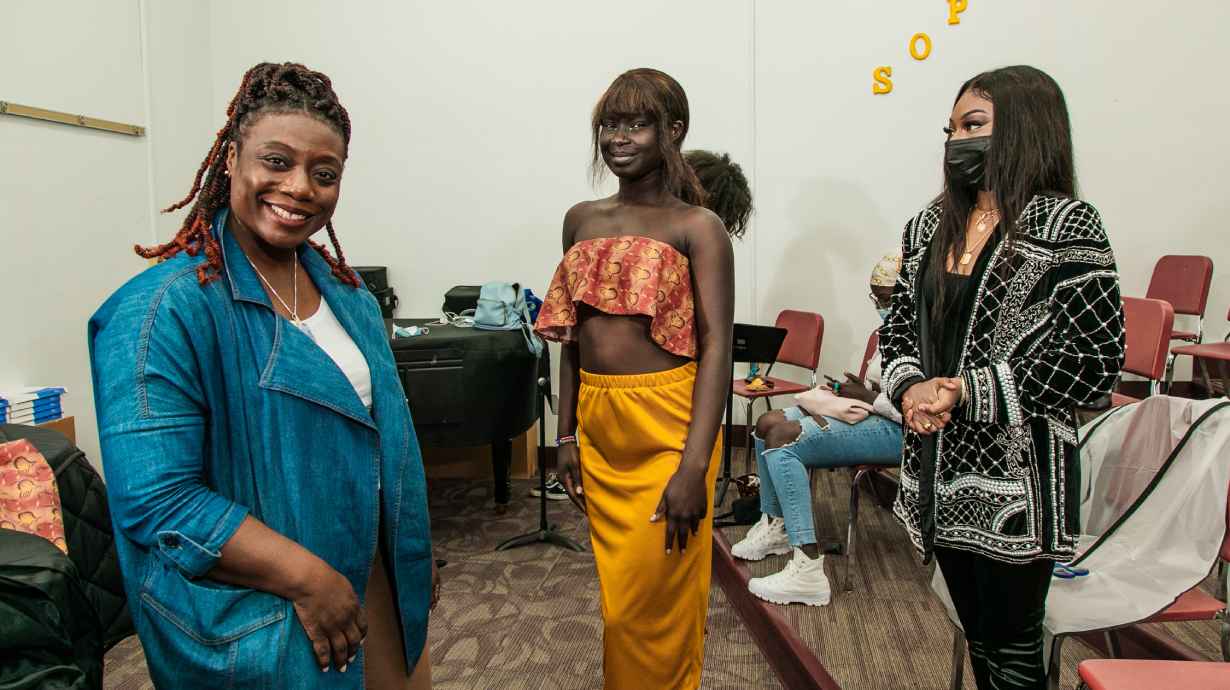 It's all hands on deck as Freeman-Parker helps students at her alma mater with their senior fashion show. Credit: Tania Fernandez
Freeman-Parker immersed herself in the free courses from Verizon over a two-week period, gaining insights such as how to target the right audience for her business. "I was always going after the emerging designer," she says. "But with the help of Verizon, I realized my new demographic was people trying to change jobs." To reach that audience, Freeman-Parker implemented learnings from The Basics of Search Engine Optimization (SEO): Get Discovered course. "I really loved how the course dove into SEO," she says.
The knowledge from the coursework didn't end with Freeman-Parker; she's sharing what she learned with her clients, helping them to tell their stories in ways that engage new customers—an idea she picked up in the Selling With Storytelling course. "Everything is a story," Freeman-Parker says. "In fashion, it's a color story, a fabric story, and at the end of that story is a beautiful product."
'I had to take a stand for my future'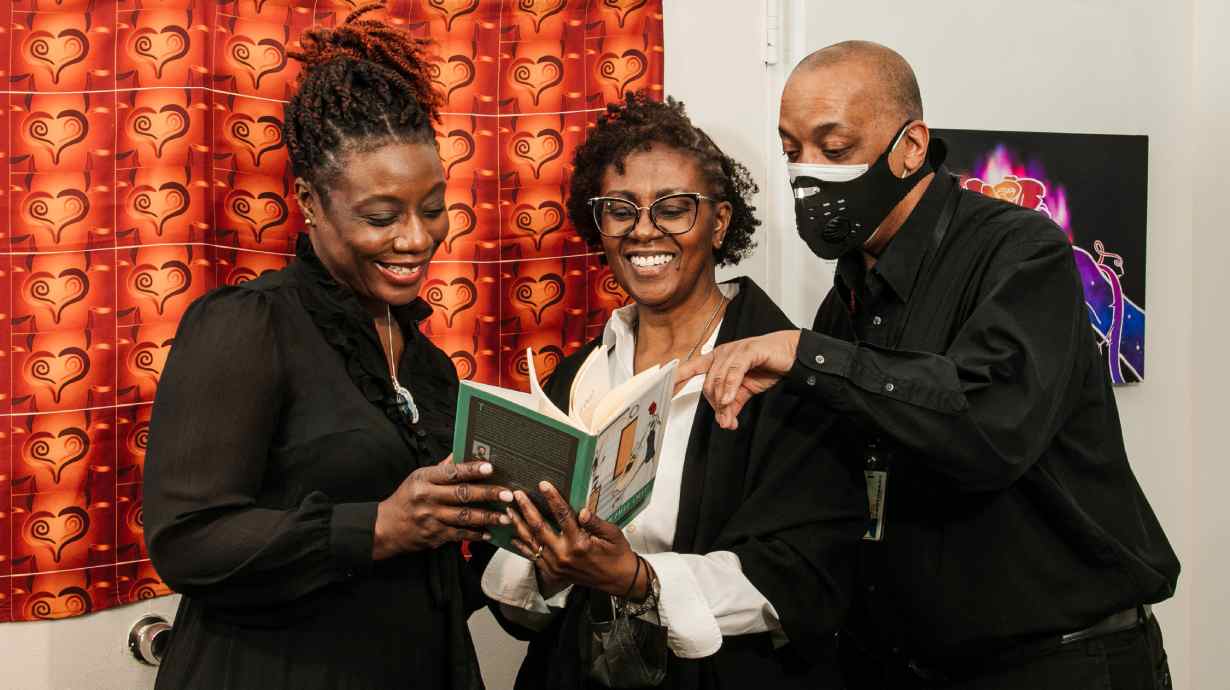 In her memoir, Get the Hell Out, Freeman-Parker recounts her journey of breaking free from a stressful career to design a life on her own terms. Credit: Tania Fernandez
This entrepreneur's own fashion story began at a young age when she realized that clothes had the power to make people happy. Her mother's outfit on a date night could light up her father's face; their neighbor's disposition changed to joyful when she donned a red dress to dance salsa.
Freeman-Parker went on to earn a Fashion Merchandising and Consumer Services degree at Norfolk State University in Virginia, and work for brands such as Ralph Lauren and Victoria's Secret. In 1999, she launched her own company, M.E.F., focused on producing fashion and art shows along the East Coast.
But after years of putting her career above her personal happiness, her dreams became the root of her misery. "I was crying everyday," Freeman-Parker says. "I realized that I fell out of love with event planning. It just wasn't rewarding anymore."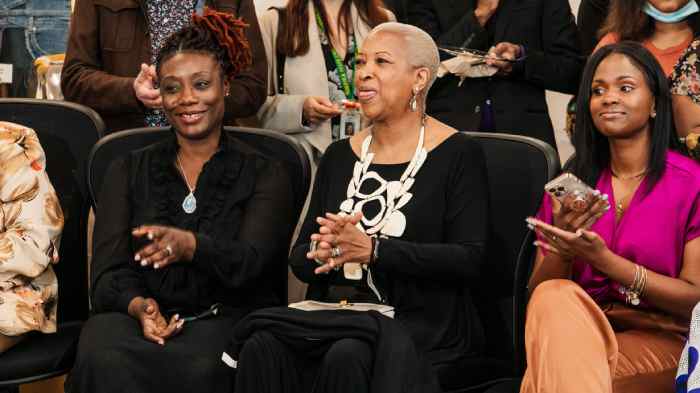 Freeman-Parker is passionate about encouraging the next-generation of fashion leaders; here, she joins others to cheer on the designers at a Norfolk State University fashion show. Credit: Tania Fernandez
A few years later, the entrepreneur had found a new calling: Fashion and design consultation. Freeman-Parker re-launched her business, pivoting to brand management, product development and consumer identification. "I had to take a stand for my future," she writes in her book, Get the Hell Out.
Fashion forward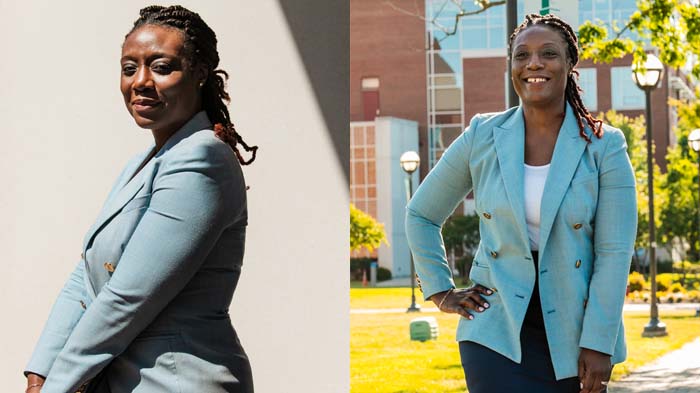 From sewing rooms to boardrooms, Freeman-Parker has climbed the ranks, and is poised to make her business a lasting force in the industry. Credit: Tania Fernandez
Today, Freeman-Parker continues to evolve her business using the skills she learned through Verizon Small Business Digital Ready. She is growing her social media presence, as well as developing video content to add to her website—all with the aims of continuing her success on a global scale. Next up: She's meeting with a South Korean company about creating a fashion community for them, a big step even for this seasoned entrepreneur. "They want me to teach about brand management and how to work with the U.S. market," says Freeman-Parker. "I've done this in Colombia and Peru, but South Korea is a whole other level!"
Verizon Small Business Digital Ready provides free personalized courses, live coaching, networking, planning aids, and grant opportunities for eligible small businesses. To sign-up for this program, click here.