Celebrating the Opening of Brookfield, WI New Evolution Store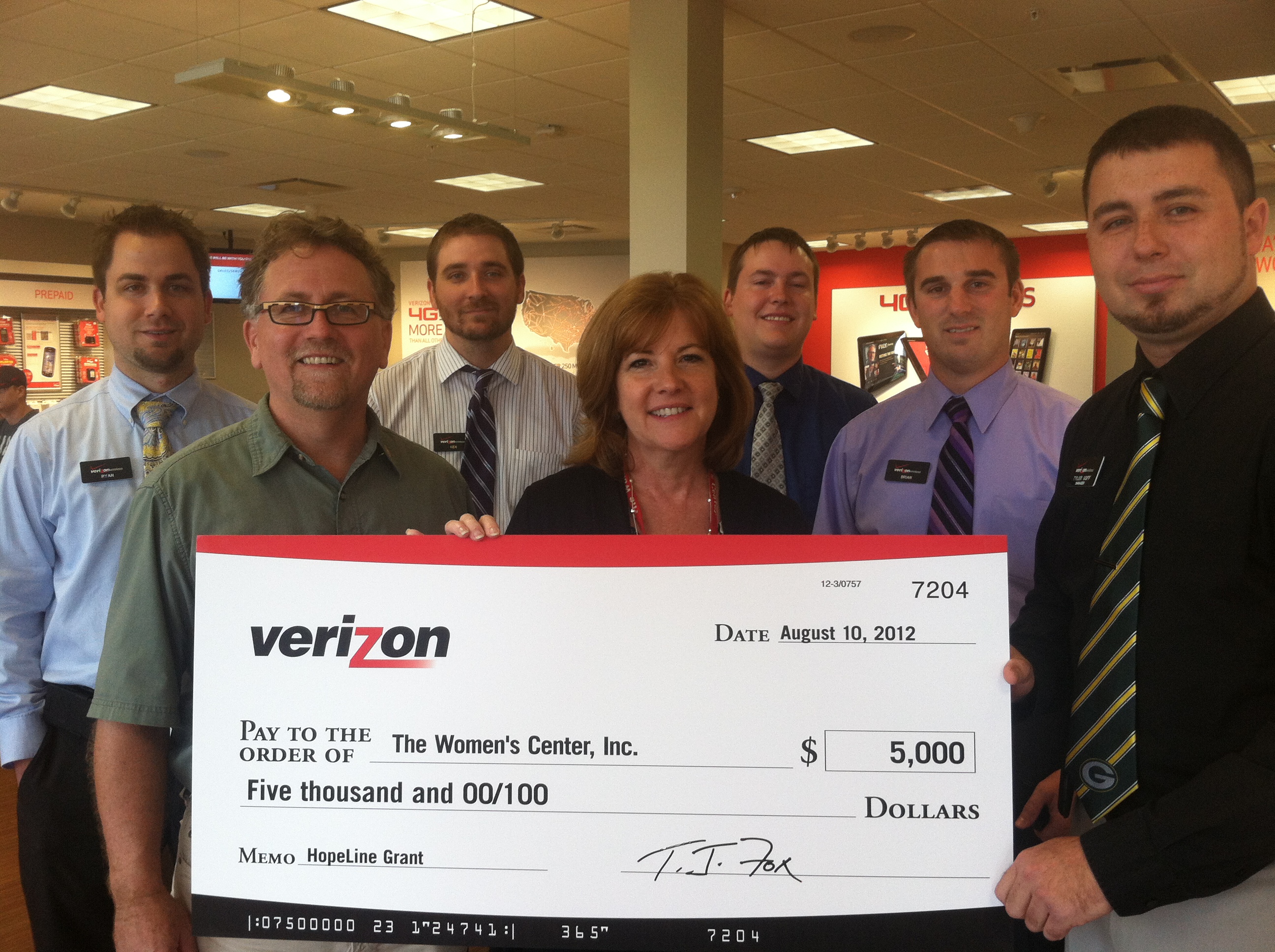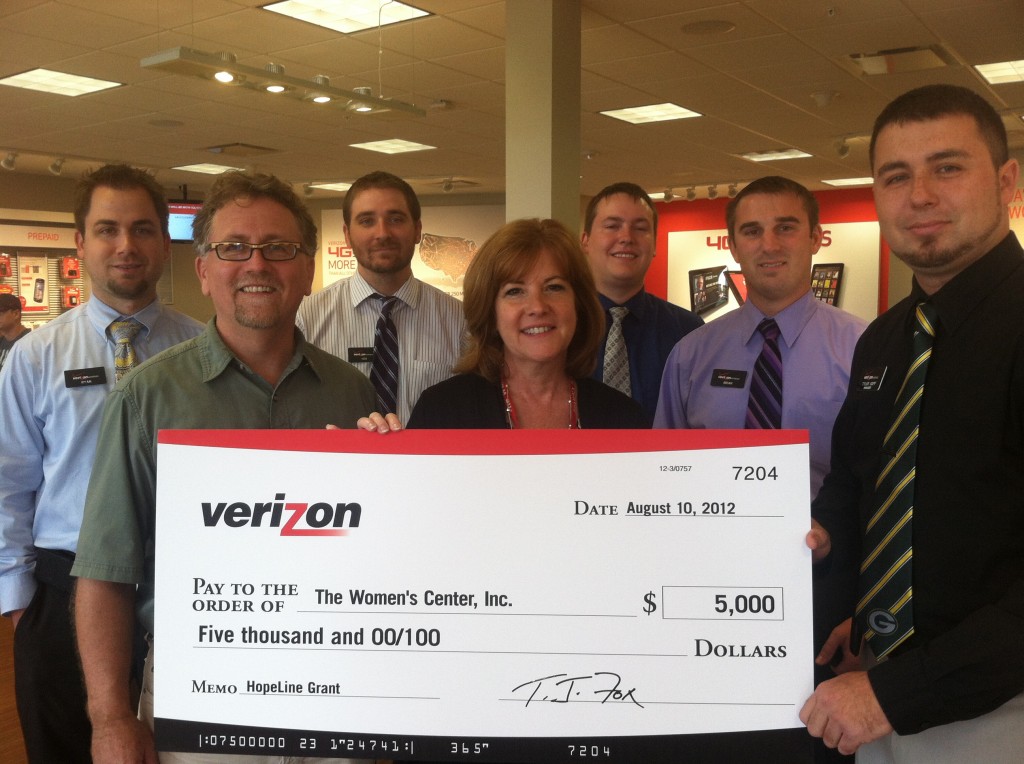 Pictured from left to right: Ryan Peters, Mike Hogan (The Women's Center), Ken Klement, Sheila Savio (The Women's Center), Michael Harris, Brian Belt and Verizon Wireless Brookfield Store Manager Tyler Goff
Earlier this month, we celebrated the grand opening of our latest Evolution store design in Brookfield, WI. The store is the first of its kind in Wisconsin, and only the third of its kind in the nation.
The new location offers an open, inviting, educational and interactive environment to better showcase our latest devices and accessories to help customers visualize and experience how the power of Verizon's 4G LTE network can impact their day-to-day lives.
Customers can try out the latest 4G LTE smartphones, a diverse offering of 4G LTE tablets, unique smart accessories such as the MOTOACTV™ GPS fitness tracker, mobile hotspots, netbooks and so much more.
We are also very happy to share that at the grand opening, we presented a $5,000 HopeLine grant to The Women's Center, Inc., a Waukesha, WI-based independent, non-profit safety, shelter and support organization offering free services designed to address the issues of domestic violence, sexual assault and abuse.
Representatives from The Women's Center joined Verizon store manager Tyler Goff for the check presentation. The grant will support the organization as it continues the vital services it provides victims in Brookfield and Waukesha County.
Customers in southeast Wisconsin can visit the new Evolution store at 17550 W. Bluemound Road in Brookfield. And when they visit, they're encouraged to play their part in supporting domestic violence victims and the organizations that provide them much-needed support by donating to Verizon's HopeLine program.
At any time, customers can donate their no-longer-used wireless devices – from any carrier in any condition – to the HopeLine program at special boxes located in every store. Verizon Wireless and the HopeLine program distribute wireless phones and airtime to victims of domestic violence and provide cash grants to local shelters and non-profit organizations, like The Women's Center, across Wisconsin and the United States. Phones that cannont be refurbished are recycled in an environmentally sound way under a zero-landfill policy.
To support victims of domestic violence and work toward ending this silent epidemic, everyone can play a part. In fact, in 2011, Wisconsinites alone donated more than 13,000 phones, and more than $75,000 in cash grants were awarded!
The new Verizon Wireless Communications Store in Brookfield will be open Monday through Friday 10 a.m. to 8 p.m., Saturday from 10 a.m. to 7 p.m. and Sunday from 11 a.m. to 6 p.m.
For more Verizon Wireless news, subscribe via RSS feeds in the right rail.