Child Safety and Protection Month: Advice For Kids Using Technology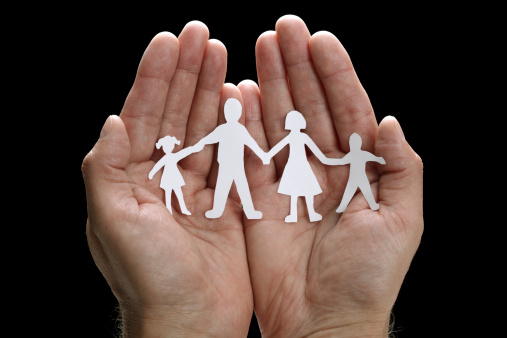 Anyone who is a parent worries about their child's safety from the moment they take their first breath. There are so many things we can worry about that it can sometimes be overwhelming. From eating right to getting enough sleep, from not talking to strangers to wearing their helmets while riding bikes, parents have their work cut out for them.
With today's technology, parents can now add new concerns to their lists. Several years ago, parents' focus was on when it's appropriate to get their child a phone. A recent Pew study indicates 78 percent of kids between ages 12 and 17 have wireless devices and nearly half of those are smartphones. Now, for many parents, it's all about how and when their children are using their devices.
November is Child Safety and Protection Month, which is a great reminder for parents to talk to their kids about using mobile technology safely.
Experts offer important advice for parents who aren't sure how to manage their child's Internet and smartphone use to ensure a safer experience. The Federal Government's website, On Guard Online, recommends the following:
Develop cell phone rules.
Explain to your child what you expect, including when and where the child may use his/her device. Do you want to allow him or her to have the phone while doing homework or at the dinner table?
Let your child know you won't tolerate mobile bullying.
Set an example. If you don't want your child to text while driving, don't let them catch you doing it!
Mobile sharing and networking.
Smartphones have cameras and video capabilities. Kids can snap a photo and post it to Facebook right from their device in a matter of seconds. Having a conversation with your child about the importance of protecting their own and their friends' privacy is better to have before a regretful picture is posted. Once it's out there on social media, the damage is done.
Posting on Facebook and Twitter right from your device is fun and easy. If your child is active on these or other social networks, it's good to remind him or her to think before posting. Who will see it? A potential employer? A friend's parent?
Phones, features and options.
Decide on the options and features for your child's phone. Do you want to limit your child's access to the Internet, apps or texting? Most carriers offer parental controls to help the parent limit access. Services like Verizon's FamilyBase allows parents to control when, how and with whom their children communicate.
Get familiar with social mapping. While services like Family Locator can help you as a parent keep track of your loved one's location via his or her device, there are applications and social networking services that enable others to see your child's location. Users can deny requests from these sites for their location. Children should be instructed to only share their whereabouts with friends they know in person and trust.
With 58 percent of teens saying their parents have the biggest influence on what they think is appropriate and inappropriate when using a smartphone or going online, there's no better time than Child Safety and Protection Month for parents to talk to their kids about mobile safety.
For more Verizon Wireless news, subscribe via RSS feeds in the right rail.