Citizen Verizon expanded resources support students and educators nationwide.
Verizon Innovative Learning now offers even more tech-centered tools to support hybrid learning models.
Full Transparency
Our editorial transparency tool uses blockchain technology to permanently log all changes made to official releases after publication. However, this post is not an official release and therefore not tracked. Visit our learn more for more information.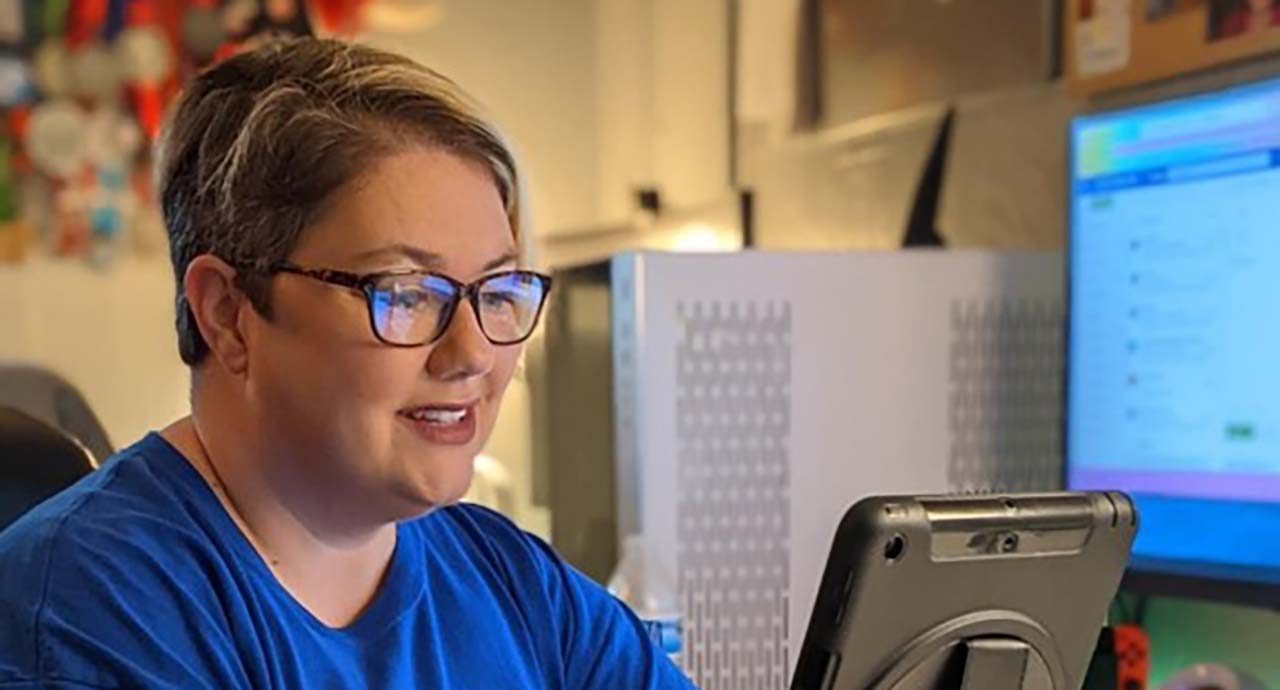 As the nation faces a surge in COVID-19 cases, and educators and families contend with uncertainty and school closures, Verizon has increased its investment in digital learning resources via the launch and expansion of programs that address barriers to digital learning.
Verizon Innovative Learning has been providing under-resourced schools around the country with next-generation technology, connectivity at school and at home, a technology-infused curriculum and professional development since 2012. A survey conducted in Spring 2020 found that 93 percent of teachers credited the program with making remote teaching easier. This year, the digital inclusion program, which operates as part of Verizon's responsible business plan, Citizen Verizon, opened up and expanded its digital resources beyond the 264 middle and high schools that implement the program to support students and teachers nationwide.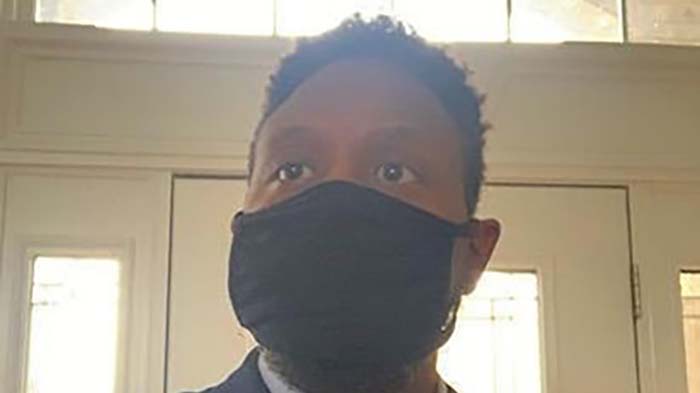 Integrating technology in schools for the win
Verizon Innovative Learning schools like Newburg Middle School and W.E.B DuBois Academy in Louisville, Kentucky, have long had access to remote resources via the program, making them uniquely prepared for distance learning. And Verizon strengthened their ability to connect with students early in the pandemic, upping the data allotment for educators and students in the program from 10GB to 30GB a month, and increasing its offering of remote learning-specific professional development opportunities while making them available to schools nationally.
Special education teacher Krista Lindquist says Newburg uses the program's provided tools — including recording, translation, interactive lesson and VR simulation apps — to "give students every possible chance to learn." She cites flexibility as key when dealing with varied home environments. "I record my lessons so that if they miss a class, they are able to come back to it at any time," says Lindquist. This is crucial for students with disabilities and English language learners.
All-male DuBois is less than three miles from Newburg. Principal Robert Gunn's students are at home using their devices with increased data plans to build water filters and brainstorm projects to improve their communities, all while social distancing. "The challenge I set for our staff is to be more inspirational," says Gunn. " because we're not just competing with a pandemic, we're competing with students being at home." It's a contest he seems to be winning: recently, he used a video app to create an at-home scavenger hunt; more than 400 students used their Verizon-provided devices to film video responses.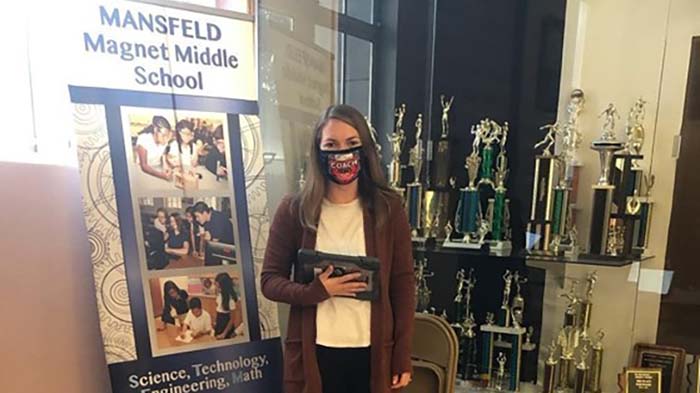 Helping teachers learn and pivot to hybrid learning environments
Remote learning is challenging, but it also presents new opportunities to add to the teaching toolbox.
Created with nonprofit partner Digital Promise, the Teacher Training Pathways program does just that. Available for all interested educators nationwide, it provides free professional development with an emphasis on digital skills, digital coaching and remote learning. Participants can earn micro-credentials via webinars, learning modules and sequenced courses.
For Trish Croaker — the Verizon Innovative Learning coach at Mansfeld Magnet School, one of three Verizon Innovative Learning schools in the Tucson Unified School District — taking advantage of this professional learning opportunity was a no-brainer. Croaker, who calls herself the "biggest nerd in the land of all nerds," has already completed the Introduction to Instructional Technology Coaching pathway and credits it with enhancing her leadership skills. "Teacher Training Pathways forces you out there," she says. "The assignments are hands on, like 'record yourself doing this activity.' It's never fun to watch yourself, but the more often you do it, the better you get."
Promoting critical thinking
Another piece of the remote learning resources is providing access to the information students need in a rapidly evolving world. Verizon and The New York Times collaborated to provide all U.S. high school students with digital access to The Times through September 1, 2021. Verizon Innovative Learning schools can also access The Learning Network, which curates articles, videos, illustrations and podcasts for teachers and students nationwide. This multimedia experience brings journalism to the classroom, inspiring critical and creative thinking while promoting student literacy. Moreover, educators are offered professional development and tech-focused tools, including lesson plans and webinars on topics such as racial justice, virtual reality and the pandemic.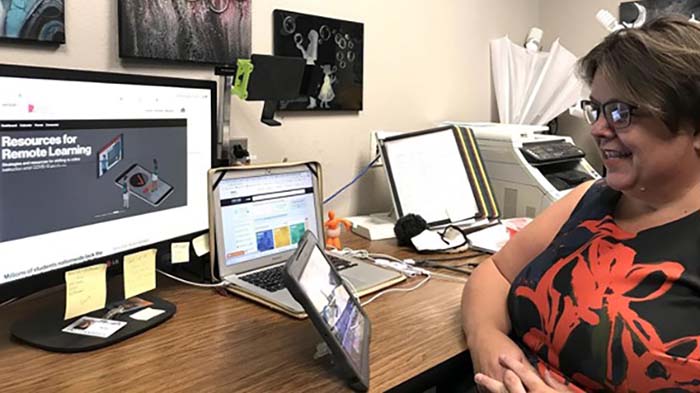 Growing communities
For coach Dr. Tamara Campbell, exchanging ideas with other educators is key to supporting her colleagues and students. Her school — Madrid Neighborhood School in Alhambra Elementary School District in Phoenix, Arizona — uses Verizon Innovative Learning Schools Connection, a web app that brings coaches and teachers together to share best practices and resources. The resource was created for and previously only available to Verizon Innovative Learning schools, but now its resources, which include strategies for shifting to online instruction, are available to all educators seeking guidance during the pandemic.
Campbell posts "brags" regularly and leans into the digital gathering place for educators to unearth useful ideas — recently, she found inspiration for tracking progress in self-paced classes. Now her students keep a journal online that doubles as a portfolio that she can access. "We're part of a much bigger community," Campbell says. "I thought that last year, but now that we're learning online, I can see it even more so than I ever would have imagined."
Increasing STEM participation
Verizon Innovative Learning and nonprofit Project Lead the Way (PLTW) have been providing STEM-focused curricula for the last six years. The STEM Activity Center shares those resources with educators and students nationwide. More than 200,000 students, from kindergarten through the 12th grade have benefited from the free technology-based STEM activities, including digital photography, coding and game design, music mixing and augmented and virtual reality. They just need a smartphone or other connected device to get started. According to PLTW, eighty-nine percent of teachers say it helped them explore new ways of teaching and 78 percent of them noted increased student engagement.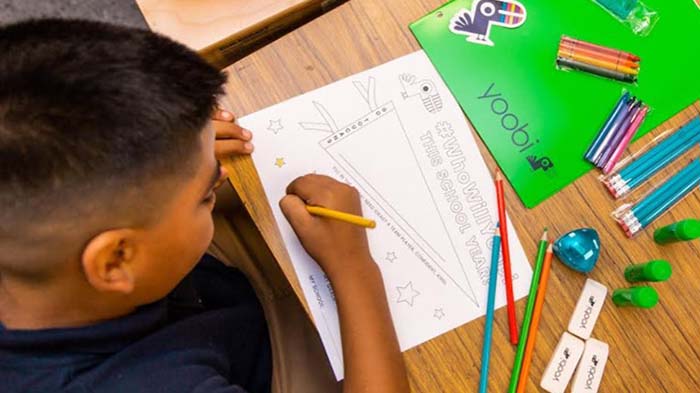 Providing traditional supplies
In addition to digital resources, Verizon Innovative Learning students received physical resources to support them during remote learning. The program partnered with school supply company Yoobi to provide essential supplies like crayons, pencils, glue sticks and folders. Holland Middle School (Houston, Texas) eighth-grade math teacher Breana Chatman already sees her students making the most of the tools as she works to keep them engaged in lessons on the Pythagorean Theorem. "Yoobi supplies allow them to color their notes and make them something they enjoy writing as they use their devices," she says.
Want to get involved?   Volunteer!  Give students college and career advice on CareerVillage.org, and support students in underserved communities learning how to make their dreams a reality. (Verizon | VZ Media)
Interested in other related stories?
https://www.verizon.com/about/news/distance-learning-has-definitely-made-me-stronger-educator
https://www.verizon.com/about/news/students-next-gen-technology
Related Articles