Create a Winter Survival Kit to Stay Safe on the Road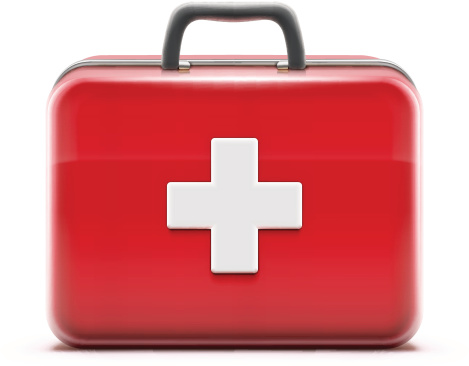 As cold temperatures take hold and snowflakes begin to fly, it's a good time to put together your winter survival kit – essentials to keep in your vehicle in the event of a weather emergency.
According to Bob Younie, director of maintenance for the Iowa Department of Transportation, cell phones now are one of the kit's most important tools.
"The winter survival kit should contain items to help sustain your life and the lives of your passengers, should your vehicle become stranded," Younie said.
Younie encourages motorists to make sure their cell phones are fully charged and include a charger or extra battery in winter survival kits. He also recommends taking advantage of smartphone apps that can be helpful when bad weather hits.
Developed by the North Dakota Statue University Extension Office, the Winter Survival Kit app will pinpoint your location, call 911 and notify friends and family that you're stranded. The free app also calculates how long you can run your engine to stay warm while staying safe from carbon monoxide fumes.
Verizon Roadside Assistance uses GPS, maps and satellite to pinpoint your vehicle's location if you should become stuck in the snow, or if you need help with a mechanical issue, dead battery or flat tire. With the app, you will receive confirmation that help is on the way, along with the estimated arrival time of the service provider.
Before venturing out in a storm, Younie recommends getting up to date weather forecasts available from The Weather Channel and checking online road conditions maps.
He added that it's important to make sure your car is in good working condition, that you have at least a half tank of gas and the following additional items are in your winter survival kit:
Shovel
Sand, kitty litter, traction mats, tow chain
Warning light, road flares, flashlight
Extra clothing, hat, scarf, footwear, blankets
Emergency food pack and first aid kit
Booster cables
Ice scraper, brush
Extra windshield washer fluid
Fuel line antifreeze
So, get to building your winter survival kit before you run into any trouble in bad weather!
For more Verizon Wireless news, subscribe via RSS feeds in the right rail.