Droid Razr Maxx HD by Motorola Review: Wow to Battery Life & Screen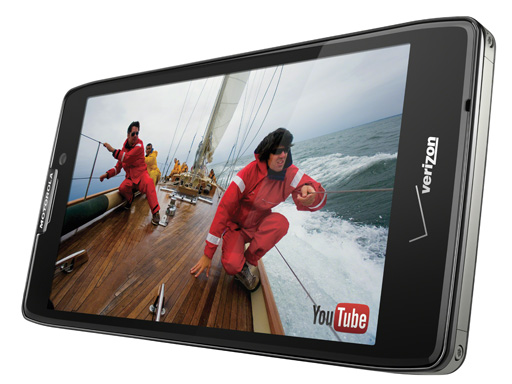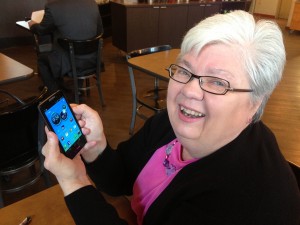 This is a guest post from Kay Roseland, a social media strategist from Minnesota.
Today is an exciting day. Two years ago I got my first Droid! I've spent the last few weeks scanning Google and CNET for the next best thing. Obviously the Droid Razr Maxx HD by Motorola caught my eye. Talk about battery life! An addicted Tweeter needs power!
Last week, the Razr Maxx HD debuted, and I got an opportunity to play around with a great new smartphone.
Where to begin? The luscious new screen hits you right in the face with its beautiful color. And speed? I am so ready to trade up to 4G LTE!
I held video races between my 3G device and the 4G LTE Razr Maxx HD. I even gave the 3G a head start. The 4G LTE came from behind and won the loading race every time! No more waiting around endlessly for a file, site or video to load.
That battery life: WOW!!! I was using the Razr Maxx HD as a secondary phone, so usage was a tad lighter than normal. From Friday morning until Tuesday morning, during which time I watched some videos and audience tweeted during Dancing With the Stars, the battery went from 100% to 79%. This is a phone I can use during all day events that will not need to be recharged every three seconds. Again: WOW!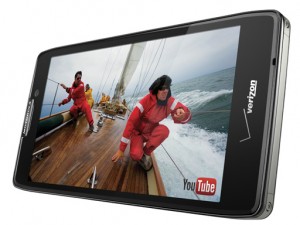 The feature I like the most is the keyboard. It's very easy to use, fast, responsive and very easy to tweet from. I love the changes to the phone: No buttons, just swipeable icons to get you on your way. You can read all about the technical details with a Google or CNET search.
I'm off to celebrate my two year anniversary by buying myself a very special gift: The Droid Razr Maxx HD from Verizon. Follow my swift tracks on Twitter at @KayLoire.
For more Verizon Wireless news, subscribe via RSS feeds in the right rail.