At ESPN Milwaukee, Staying Connected Means Connecting With Fans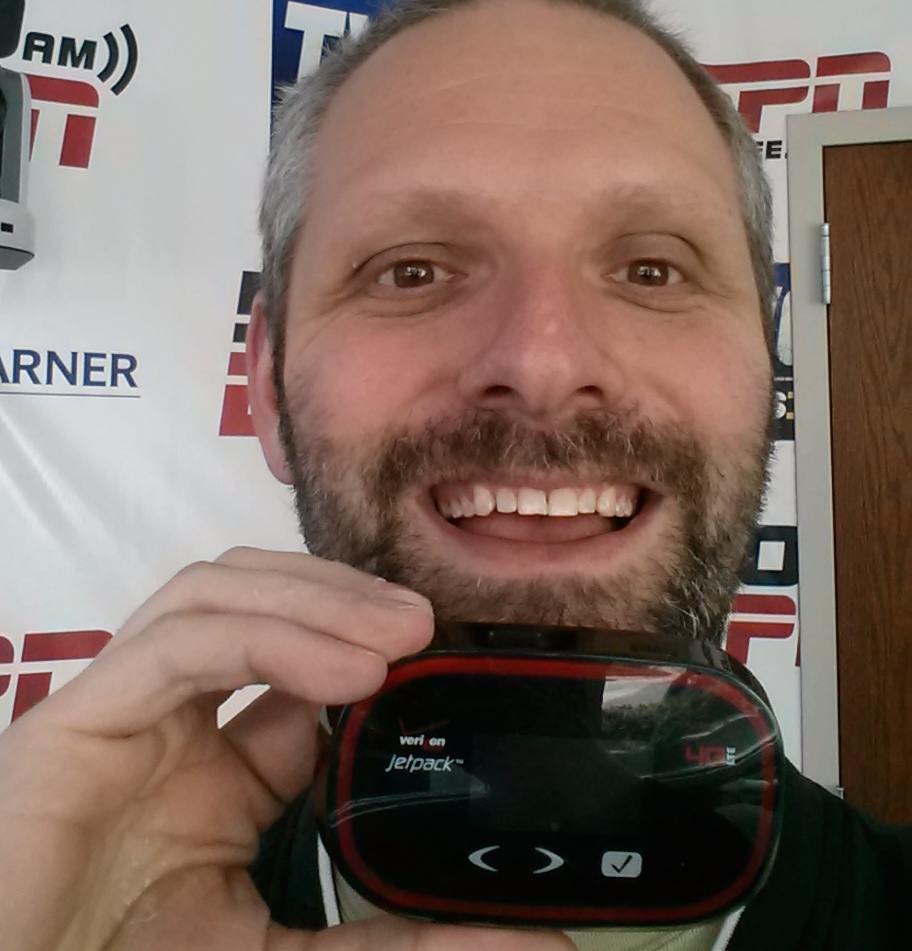 This is a guest post from Mitch Nelles, a host, producer and brand ambassador for ESPN Radio 540 AM in Milwaukee and 100.5 FM in Madison, WI. Mitch is a Boston native who calls Milwaukee home.
Love the Jetpack! LOVE. THE. JETPACK! I use the Verizon 4G LTE Jetpack as often as I can, everywhere I can. As an on-air host for ESPN Wisconsin (540 ESPN Milwaukee and 100.5 ESPN Madison), our show is often out and about. So, whether at a local restaurant, or the Wisconsin State Fair Park, or in Madison at Hotel Red – it's always reassuring to know I have the Jetpack at the ready to interact with our fans.
Interaction with our fans is what makes sports radio worthwhile. Sports fans are FANATICS, and it's always entertaining and educational to hear from them. Via Twitter, via Facebook, via e-mail – it is IMPERATIVE to be able to hear from and respond to our fans in a timely manner.
And THAT is why I love the Jetpack. I'm constantly online, interacting with the fans of ESPN Wisconsin.
In addition to being co-host of the Homer & Thunder Broadcasting Network, I am the Brand Ambassador for ESPN Wisconsin. In this role, I'm on the road all day, every day, hosting coffees and lunches and learning about what's going on in our community.
Because of this, I often find myself giving presentations about our company – and for these I need the Internet to show off all the great things we do.
I also find myself in coffee shops and restaurants needing to be online to do my job in between meetings. Knowing I have the Jetpack means I never have to worry about picking up someone's subpar WiFi.
Verizon's Jetpack is the way to go!
Disclosure: Mitch and his crew at ESPN Radio in Milwaukee have an on-loan Jetpack demo from Verizon Wireless to keep them connected to all of the information they need, and the fans they serve, while away from the station on radio remotes around Milwaukee and Madison.
For more Verizon Wireless news, subscribe via RSS feeds in the right rail.