ESPN's Will Perdue: Saved By a Verizon Wireless Device in Ireland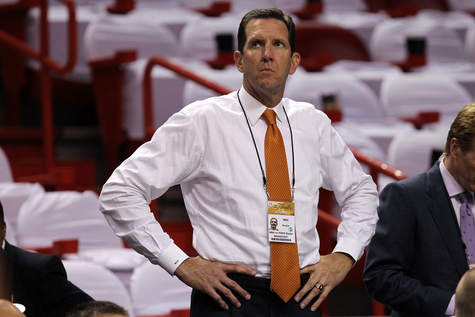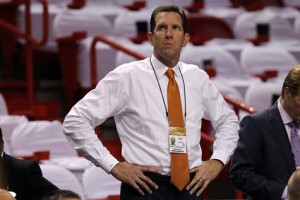 ESPN commentator and retired NBA player Will Perdue shares his experience using a Verizon Wireless iPhone 4S in Belfast, Ireland and the surrounding countryside while he was visiting the country on behalf of PeacePlayers International.
Bringing together people who are otherwise divided was a common theme during my recent trip to Northern Ireland to host a sports clinic with PeacePlayers International, a charity that uses sports to bring together children from Protestant and Roman Catholic communities following decades of political conflict.
The PeacePlayers' goal is to help kids from historically alienated groups find common ground and develop new friendships on the court, field or other sports venue. The organization is making real progress after more than a decade of effort, and I was grateful for the opportunity to participate.
Of course, there was also the chance to play golf on some of the most beautiful courses in the world, such as Portstewart on the Causeway Coast and Royal County Down in Newcastle.
Among my concerns, however, was communicating with my eight-year-old son, keeping track of his swim practices and meets and just talking to him every day. It's also an absolute must for me to be on top of daily sports news and to keep in touch with my colleagues at ESPN and my contacts in the sports world.
I have trialed an iPhone 4 and Droid RAZR MAXX from Verizon Wireless and have been impressed with the speed of Verizon's network, but I wondered what my experience would be like in the rolling hills and broad valleys of Northern Ireland, 3,700 miles from home.
I needn't have worried. Verizon let me trial a global iPhone 4S for my week-long trip, and the service was perfect. I exchanged texts, checked email, visited websites and made calls every day. The service was basically no different than in the United States.
Moreover, I was reminded how essential our smartphones have become to how we communicate. We sometimes went different directions during the day, but I could remain in constant contact. When I needed to know about the attire for a lunch at the American embassy, the answer was just a text away. When our daytime activities separated us or evening plans had to be changed because of traffic delays or other issues, I could find out the new meeting place and time without an issue.
Pubs in Ireland are like coffee shops in America – they all have WiFi. That made it easy and cost-effective to sync my email, check the news online and share pictures we'd taken that day.
Lots of the guys, like me, had no choice but to make calls and check email and do business while on the trip. At one point, however, one of the guys with another carrier checked his bill and realized he'd already racked up more than $300 in charges. I showed them the email I had gotten regarding my Verizon plan, which cost only $4.99 per month to take advantage of discounted calling rates in Ireland. Also, my plan allowed 100 megabytes of data for $25, and I could receive texts for just five cents each and send them for 50 cents apiece. The consensus was that Verizon's costs were quite a bit lower.
Also, I could avoid extra data charges by just waiting until I was in a WiFi area and then responding to non-urgent texts with emails. I would also take care of my other email and check sports updates while using WiFi. Another benefit - I didn't have to lug around and set up a computer because my iPhone handled it all.
Knowing that I would be able to communicate just like normal even though I was on the other side of the ocean was a big comfort to me because it enabled me to participate in something really meaningful while not losing track of what's important back home.
For more Verizon Wireless news, subscribe via RSS feeds in the right rail.