Full Transparency
Our editorial transparency tool uses blockchain technology to permanently log all changes made to official releases after publication. However, this post is not an official release and therefore not tracked. Visit our learn more for more information.
More of our content is being permanently logged via blockchain technology starting [10.23.2020].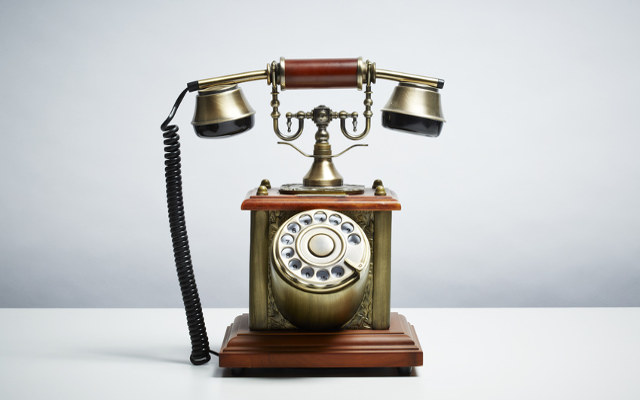 Readers in the 21st century can read the translated statement here.
- --- -.. .- -.-- .----. ...   -.. . -.-. .. ... .. --- -.   -... -.--   - .... .   ..-. -.-. -.-.   - ---   . -. -.-. ..- -- -... . .-.   -... .-. --- .- -.. -... .- -. -..   .. -. - . .-. -. . -   ... . .-. ...- .. -.-. . ...   .-- .. - ....   -... .- -.. .-.. -.--   .- -. - .. --.- ..- .- - . -..   .-. . --. ..- .-.. .- - .. --- -. ...   .. ...   .-   .-. .- -.. .. -.-. .- .-..   ... - . .--.   - .... .- -   .--. .-. . ... .- --. . ...   .-   - .. -- .   --- ..-.   ..- -. -.-. . .-. - .- .. -. - -.--   ..-. --- .-.   -.-. --- -. ... ..- -- . .-. ... --..--   .. -. -. --- ...- .- - --- .-. ...   .- -. -..   .. -. ...- . ... - --- .-. ... .-.-.-   --- ...- . .-.   - .... .   .--. .- ... -   - .-- ---   -.. . -.-. .- -.. . ...   .-   -... .. .--. .- .-. - .. ... .- -. --..--   .-.. .. --. .... - -....- - --- ..- -.-. ....   .--. --- .-.. .. -.-. -.--   .- .--. .--. .-. --- .- -.-. ....   ..- -. .-.. . .- ... .... . -..   ..- -. .--. .-. . -.-. . -.. . -. - . -..   .. -. ...- . ... - -- . -. -   .- -. -..   . -. .- -... .-.. . -..   - .... .   -... .-. --- .- -.. -... .- -. -..   .. -. - . .-. -. . -   .- --. .   -.-. --- -. ... ..- -- . .-. ...   -. --- .--   . -. .--- --- -.-- .-.-.-   - .... .   ..-. -.-. -.-.   - --- -.. .- -.--   -.-. .... --- ... .   - ---   -.-. .... .- -. --. .   - .... .   .-- .- -.--   - .... .   -.-. --- -- -- . .-. -.-. .. .- .-..   .. -. - . .-. -. . -   .... .- ...   --- .--. . .-. .- - . -..   ... .. -. -.-. .   .. - ...   -.-. .-. . .- - .. --- -. .-.-.-   -.-. .... .- -. --. .. -. --.   .-   .--. .-.. .- - ..-. --- .-. --   - .... .- -   .... .- ...   -... . . -.   ... ---   ... ..- -.-. -.-. . ... ... ..-. ..- .-..   ... .... --- ..- .-.. -..   -... .   -.. --- -. . --..--   .. ..-.   .- -   .- .-.. .-.. --..--   --- -. .-.. -.--   .- ..-. - . .-.   -.-. .- .-. . ..-. ..- .-..   .--. --- .-.. .. -.-. -.--   .- -. .- .-.. -.-- ... .. ... --..--   ..-. ..- .-.. .-..   - .-. .- -. ... .--. .- .-. . -. -.-. -.-- --..--   .- -. -..   -... -.--   - .... .   .-.. . --. .. ... .-.. .- - ..- .-. . --..--   .-- .... .. -.-. ....   .. ...   -.-. --- -. ... - .. - ..- - .. --- -. .- .-.. .-.. -.--   -.-. .... .- .-. --. . -..   .-- .. - ....   -.. . - . .-. -- .. -. .. -. --.   .--. --- .-.. .. -.-. -.-- .-.-.-   .- ...   .-   .-. . ... ..- .-.. - --..--   .. -   .. ...   .-.. .. -.- . .-.. -.--   - .... .- -   .... .. ... - --- .-. -.--   .-- .. .-.. .-..   .--- ..- -.. --. .   - --- -.. .- -.-- .----. ...   .- -.-. - .. --- -. ...   .- ...   -- .. ... --. ..- .. -.. . -.. .-.-.-   - .... .   ..-. -.-. -.-. .----. ...   -- --- ...- .   .. ...   . ... .--. . -.-. .. .- .-.. .-.. -.--   .-. . --. .-. . - - .- -... .-.. .   -... . -.-. .- ..- ... .   .. -   .. ...   .-- .... --- .-.. .-.. -.--   ..- -. -. . -.-. . ... ... .- .-. -.-- .-.-.-   - .... .   ..-. -.-. -.-.   .... .- -..   - .- .-. --. . - . -..   - --- --- .-.. ...   .- ...- .- .. .-.. .- -... .-.. .   - ---   .--. .-. . ... . .-. ...- .   .- -.   --- .--. . -.   .. -. - . .-. -. . - --..--   -... ..- -   .. -. ... - . .- -..   -.-. .... --- ... .   - ---   ..- ... .   - .... .. ...   --- .-. -.. . .-.   .- ...   .- -.   . -..- -.-. ..- ... .   - ---   .- -.. --- .--. -   ...-- ----- ----- -....- .--. .-.. ..- ...   .--. .- --. . ...   --- ..-.   -... .-. --- .- -..   .- -. -..   --- .--. . -. -....- . -. -.. . -..   .-. . --. ..- .-.. .- - --- .-. -.--   .- .-. -.-. .- -. .-   - .... .- -   .-- .. .-.. .-..   .... .- ...- .   ..- -. .. -. - . -. -.. . -..   -. . --. .- - .. ...- .   -.-. --- -. ... . --.- ..- . -. -.-. . ...   ..-. --- .-.   -.-. --- -. ... ..- -- . .-. ...   .- -. -..   ...- .- .-. .. --- ..- ...   .--. .- .-. - ...   --- ..-.   - .... .   .. -. - . .-. -. . -   . -.-. --- ... -.-- ... - . --   ..-. --- .-.   -.-- . .- .-. ...   - ---   -.-. --- -- . .-.-.-   .-- .... .- -   .... .- ...   -... . . -.   .- -. -..   .-- .. .-.. .-..   .-. . -- .- .. -.   -.-. --- -. ... - .- -. -   -... . ..-. --- .-. . --..--   -.. ..- .-. .. -. --.   .- -. -..   .- ..-. - . .-.   - .... .   . -..- .. ... - . -. -.-. .   --- ..-.   .- -. -.--   .-. . --. ..- .-.. .- - .. --- -. ...   .. ...   ...- . .-. .. --.. --- -. .----. ...   -.-. --- -- -- .. - -- . -. -   - ---   .- -.   --- .--. . -.   .. -. - . .-. -. . -   - .... .- -   .--. .-. --- ...- .. -.. . ...   -.-. --- -. ... ..- -- . .-. ...   .-- .. - ....   -.-. --- -- .--. . - .. - .. ...- .   -... .-. --- .- -.. -... .- -. -..   -.-. .... --- .. -.-. . ...   .- -. -..   .. -. - . .-. -. . -   .- -.-. -.-. . ... ...   .-- .... . -. --..--   .-- .... . .-. . --..--   .- -. -..   .... --- .--   - .... . -.--   .-- .- -. - .-.-.-