Fitbit Flex – The Ultimate Teammate in Health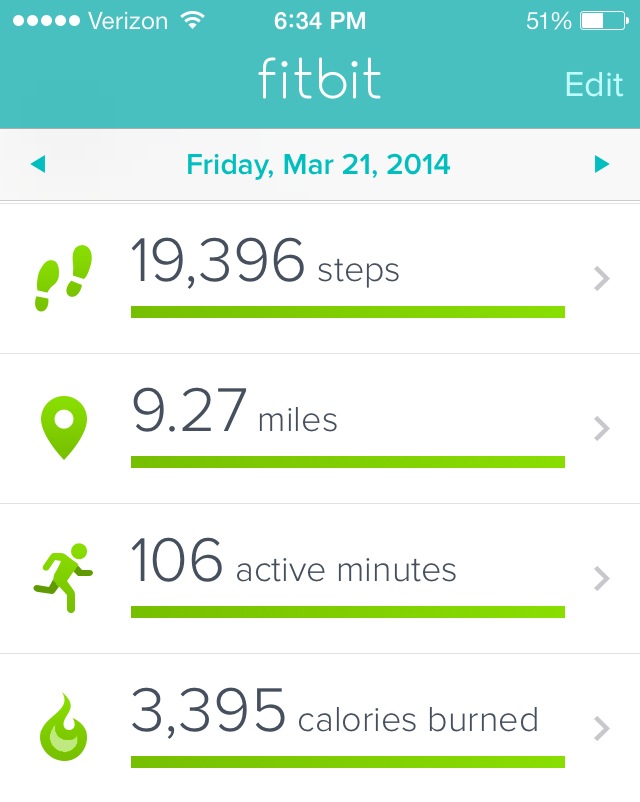 This is a guest post from Eric Decker, a Marquette University student.
When I received my Fitbit Flex demo from Verizon Wireless, I thought the timing could not be more perfect. I had recently become inspired, once again, to start working out more consistently, and the ultimate companion for the new life I was about to embark on was now in my hands. I had the Robin to my Batman, the Scottie Pippen to my inner Michael Jordan. It was about to get real.
But, like most comeback attempts at hitting the gym, reality came crashing down and the excuses began to pile high.
Still, I kept my dignity and found ways to integrate the Fitbit Flex into my everyday life.
The Flex is a small, non-irritating wristband with a tucked-in sensor that syncs (via Bluetooth) with an app on your computer or smartphone. One of the primary things the Fitbit Flex calculates is steps taken, along with distance walked, "active minutes" and calories burned. The Fitbit Flex can also track your sleep. The sensor detects when you are "restless" or "awake" during the middle of the night and compiles this information into a handy chart each morning when you wake up.
The Fitbit Flex really opened my eyes to how valuable walking can be. On a good day, I would reach my goal of 10,000 steps and would be congratulated by the Flex vibrating on my wrist a few times to notify me of my goal - kind of like a teammate lightly slapping you on the behind after you make a nice play. Something like that. Maybe not as awkward.
On my best day ever with the Flex, I took 19,396 steps, walked 9.27 miles, had 106 "active minutes" and burned 3,395 calories – thanks to a walk to Lake Michigan and even more walking at my job for Marquette Athletics. Basically, this day was the equivalent of being mobbed by my teammates after sinking a game-winning buzzer-beater...and then signing a multi-million dollar endorsement deal the day after. All just for walking!
If you pick a Fitbit Flex up for yourself, no guarantees on the superstar-athlete fame hoopla … but I can promise you will see a new side to exercise. It isn't all about lifting weights for an hour and a half, three times a week, or running until you can't breathe. Being inspired and encouraged by the amount of steps you take each day can go a long way.
For more Verizon Wireless news, subscribe via RSS feeds in the right rail.