Flu Apps to Keep You & Your Family Safe & Healthy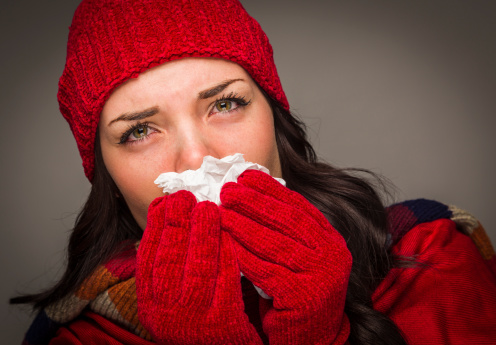 Flu season is in full swing, with widespread outbreaks reported in most states.
While it's important to keep the germs away with disinfectants and hand sanitizers, experts like Tim Timmons, assistant supervisor with the Lancaster County Nebraska Health Department, say we also should utilize mobile devices to help fight and prevent the spread of the flu virus.
"Knowledge is power, and with today's technology, access to information has never been easier," said Timmons. "Apps provide us with an amazing amount of information in a very accessible and timely way."
Timmons recommends the following flu apps to help keep you and your family safe and healthy:
CDC FluView Influenza-Like Illness Activity Mobile Application – Developed by the Centers for Disease Control, this app provides updated maps that track flu outbreaks across the country. It also offers flu vaccination recommendations and recommendations for diagnosis and treatment.
CDC Mobile App – Another app brought to you by the CDC, making it a nice one-stop shop for information on regional outbreaks and other important information regarding public health safety.
WebMD – This app provides 24/7 mobile access to symptom checkers and treatment options.
Flu Defender – Use this app to learn about easy and practical ways to protect you and your loved ones from the flu. And, if they do start experiencing symptoms, you can tap into an interactive tool to determine if it could be the flu.
ZocDoc – This app helps users find doctors who accept their health insurance plans. It also allows them to view available time slots and schedule appointments instantly.
"We have seen elevated levels of flu activity for four or five weeks now, and it is likely to continue for several more weeks," said Timmons. "Fortunately, the flu virus that is currently causing illness is one that is covered by this year's flu vaccine."
When battling the flu, knowledge is your best weapon – and with these flu apps, that knowledge is only a finger swipe away.
For more Verizon Wireless news, subscribe via RSS feeds in the right rail.