FreeBee Perks by Verizon takes brand loyalty to a new level
FreeBee Perks by Verizon takes brand loyalty to a new level
New mobile data rewards program ideal for brands and marketers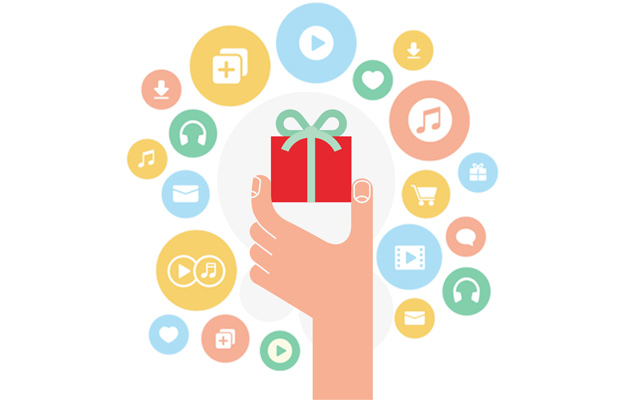 What brands come to mind when you think of the best experiences they provide? What matters to you when choosing brands to engage with and how you're rewarded for your loyalty? These are the questions brands and marketers ask themselves every single day, and in today's mobile and digital economy, they're constantly looking for new and engaging ways to reward the more than 3 billion consumers engaged in loyalty programs. Experiences are central to generating meaningful customer engagement, which can be a challenge to attract. In fact, according to COLLOQUY's 2015 Census, American households hold memberships in 29 loyalty programs but are only active in just 12 of them.
Enter FreeBee Perks by Verizon, a new turnkey offering that provides brands and marketers with the ability to reward and incentivize customers with Verizon mobile data on the nation's most reliable network. Pilot campaigns with brands such as the Phoenix Suns, Android Pay and NBA's Data Dunk have resulted in clear brand benefits for rewarding fans and customers with Verizon mobile data - the currency of choice for many. For example, NBA's Data Dunk gained 30K participants within the first week of the campaign and drove nearly half a million visits to the landing page, rewarding fans with a total of over 32K GB of data.
"We worked with Verizon to create an offer to Android Pay users - tap with our app and get free data," said Julia Huang, Marketing Manager at Android Pay. "We were able to seamlessly drive incremental user acquisition and trials by offering an incentive that is contextually relevant to mobile users. Overall, we saw users respond positively to data as an incentive."
How it works:
Brands visit the self-serve portal to set up a campaign tailored to their business needs.
Within weeks, they can have a campaign up and running, and their Verizon customers can begin earning free data rewards.
"FreeBee Perks represents the evolution of the saturated incentive space," said Emma Grant, VP, IOT Consumer Products at Verizon. "No longer will consumers be stuck with non-compelling offers. With FreeBee Perks, Verizon is offering brands an easy self-serve approach to an in-demand customer incentive in today's mobile economy, and the results are impressive."
Phoenix Suns, Google's Android Pay and NBA's Data Dunk have all found unique ways to seamlessly reward their customers with mobile data. The mobile data is added directly to their account for actions like watching a video, taking a survey, making a purchase, etc.
Engagement matters. Rewards matter. And customer loyalty is paramount.
Get in touch with Adria for information on IoT, Telematics and product innovation. Other areas include sponsored data, advertising and privacy practices.