The Gadgeteer Reveals What's in Her Gear Bag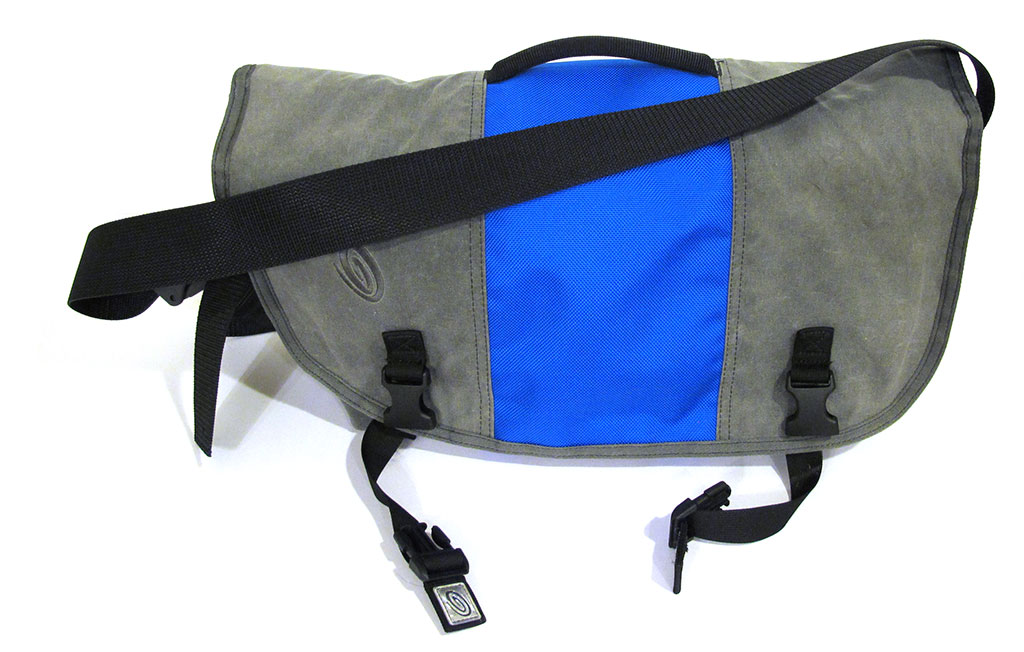 This is a guest post from Julie Strietelmeier, owner and chief gadget fanatic at The Gadgeteer. Julie is an all-around geek who writes about gadgets at night and works for Cummins Inc. by day. If it has buttons or runs on batteries, she wants to try it. She's been putting gadgets to the test since 1997.
Whenever I see a "How I work" or "What's in my bag" article, I read it. I love these types of posts because they often give me ideas of how I might improve or customize my own work style and everyday gear collection.
When I was asked to write a "What's in my bag" article for this blog, I was happy to do so, because I hope it means they plan to do more posts like this in future. I'm honored to be one of the first. So let's get started.
The Bag
I'm a big fan of messenger style bags and have been carrying one for years. Messenger bags are my favorite for a couple different reasons. First of all, they have a wide base so they don't fall over when you set them on a table or on the floor. This style of bag can also hold a lot of gear. I don't carry a ton of stuff with me every day, but if I need to fit something in, I always have room.
I've tried countless brands of messenger bags, but continue to prefer Timbuk2. Their bags stand up everyday use, and as a bonus, you can customize the color and fabric styles. My current Timbuk2 bag is the one you see here, has waxed canvas and a blue ballistic nylon panel.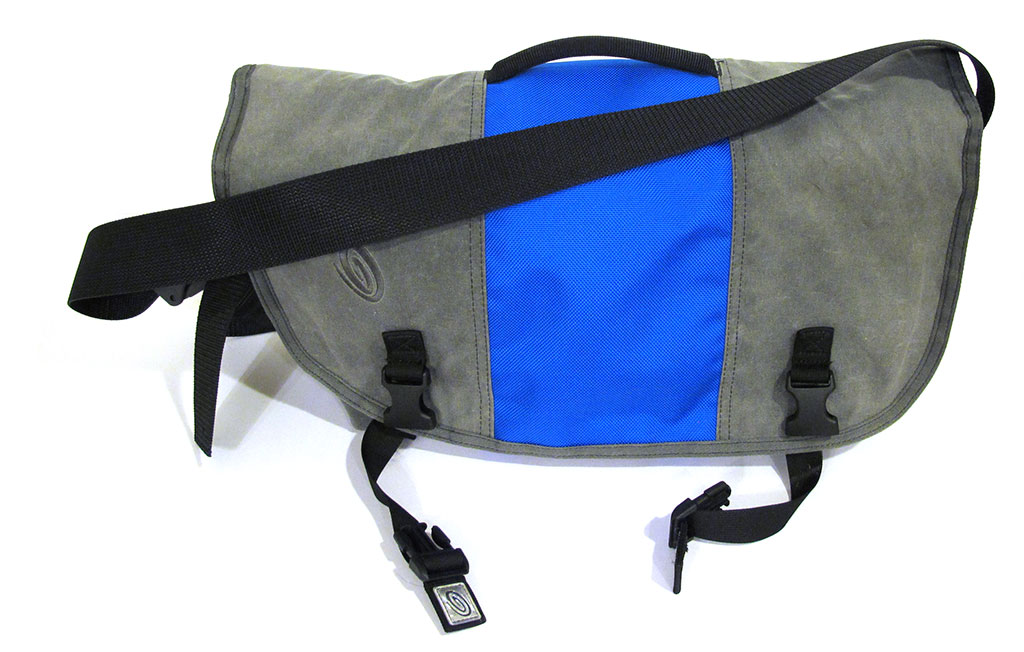 The Gear
The items I carry with me every day are constantly changing because I tend to carry items I'm reviewing along with my normal favorites. I decided for the purposes of this article that I would just dump out my bag and list everything.
I'll list the items in clockwise order starting with the top left item:
Minisuit Nexus 7 (2013) bluetooth keyboard. Even though this keyboard is too tiny to comfortably touch type, it is really convenient for us because it has a slot where you can place the Nexus, which turns it into a mini laptop.
Nexus 7 (2013). I carry this tablet with me for the times I need to log in to my Web server while I'm at my day job (Cummins Inc.). Under the tablet is a slip cover I purchased from someone on Etsy. I like the cover because it's simple and non-bulky.
Keyport Slide 2.0 key case. I love this keychain alternative because each key is a special "blade" that slides out when I need it and back into the case when I don't. Attached to the Keyport is the key fob for my MINI Cooper.
In the rectangular zippered case next to the pens is a case holding a pair of Bose MIE2i earphones. I'm looking for a new pair of earphones or headphones that are comfortable and maybe wireless.
Hand crafted leather cover that I made for two Field Notes or Moleskine Cahier notebooks. The cover is pretty crude, but I like it because I made it myself. I'm getting ready to modify it to hold an additional Field Notes notebook for a total of three.
Two plastic SD card holders from SDcardholder.com that can hold full sized SD cards and microSD cards. They are sized small enough to fit in a wallet credit card slot.
To the left of the card holders are two short USB cables. One has a microUSB connector and the other one has both a microUSB and a miniUSB connector.
Huntlight LED flash light, a Spyderco pocket knife, two Leaf flash drives and a MicroUSB OTG 4-Port Hub. USB On-The-Go (often abbreviated to OTG) enables you to attach flash storage, mice and keyboards to your Android device through the micro USB port on the device.
Tru-Nord compass. You never know when you might need to know which way is which. This is a cool little compass with a brass case.
A stack of colored index cards secured with a binder clip.
Last but not least is a Samsung Galaxy Note 2, which I'm currently using as my main phone.
I almost never carry a laptop with me because I don't travel often and I'm either at work or at home. At home I use a 13" inch Macbook Pro with Retina display. At work it's a Lenovo laptop running Windows 7 (ick).
That's it. Hope you enjoyed a look into my gear bag!
What tech is currently in your gear bag?
For more Verizon Wireless news, subscribe via RSS feeds in the right rail.