Deal Hunters Can Find Treasures With Garage Sale Apps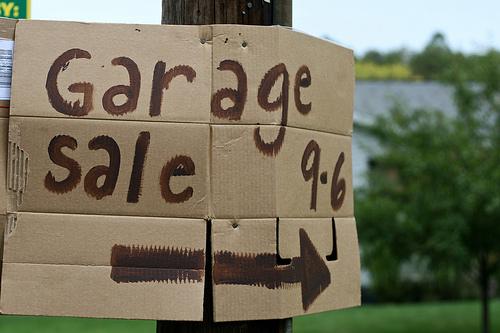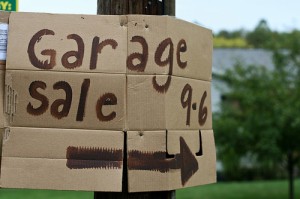 Summer means sunshine, sand, and for many bargain hunters, sales. Everywhere you look, there are garage sales during the warm summer months.
According to StatisticBrain.com, shoppers all over the United States visit 165,000 garage sales per week. With so many garage sales, savvy shoppers need to plan ahead to make sure they find the best deals in their area.
Thanks to the following apps, bargain hunters with smartphones and tablets can quickly and easily find the best garage sales closest to them:
Garage Sales Tracker (free)
- Shoppers who are looking for something in particular can locate nearby garage sales and flea markets and learn about what each location has to offer.
- Garage Sales Tracker helps lost users get to where they need to be for the next big bargain.
- Available on Apple devices.
Yard Sale Treasure Map (free)
- The Yard Sale Treasure Map provides shoppers with a map and directions for sales near them.
- It also allows shoppers the option to plan ahead by searching each day so they can map out exactly which bargains they want to hit.
- Available on Android devices.
Garage Sale Rover (free)
- This app has the largest source of garage sales, yard sales, tag sales and estate sales anywhere.
- Garage Sales Rover compiles U.S. listings from 350 classified services and maps them, helping to make a shopper's garage sale hunting productive and fun.
- Available on Apple and Android devices.
iGarageSale ($1.99)
- iGarageSale can help users find the best bargain for their specific needs.
- Users can map out their day by marking favorite garage sale locations and then post this to Facebook or Twitter to share with their friends.
- Available on Apple devices.
For more Verizon Wireless news, subscribe via RSS feeds in the right rail.