Get movin' n groovin' with Fitbit and Bose at Verizon
Starting June 1, the Bose SoundLink Mini Bluetooth Speaker II will be $179.99 (normally $199.99) and Fitbit Blaze will be $179.99 (normally $199.99). The discounted pricing will be available for the month of June as part of Verizon's accessory of the month promotion.
Get Movin'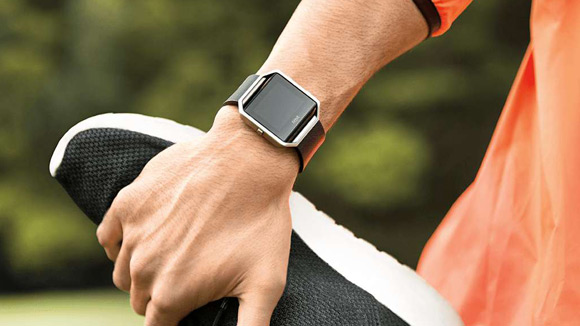 The Fitbit Blaze is a smart wearable with a focus on fitness. The wearable includes features like Purepulse™ Heart Rate that not only measures your pulse, it also supplies simplified heart rate zones to help you gauge your intensity. And the Multi-Sport mode allows for real-time stats and more precise tracking based on the activity you choose, like running or cycling.
Not sure how to start moving? Look at your wrist. You can get step-by-step instructions with on-screen exercise programs and customized video workouts from FitStar. The Blaze becomes a personal trainer.
Move without FOMO (fear of missing out). It has smartwatch capabilities like reading your texts, notifications, and calendar alerts or play and control music on your phone.
Move in style. Choose from three color models; Black, Blue, and Plum). And two interchangeable bands options for additional customization; Metal Links Band ($129.99) or Leather Band ($99.99).
Get Groovin'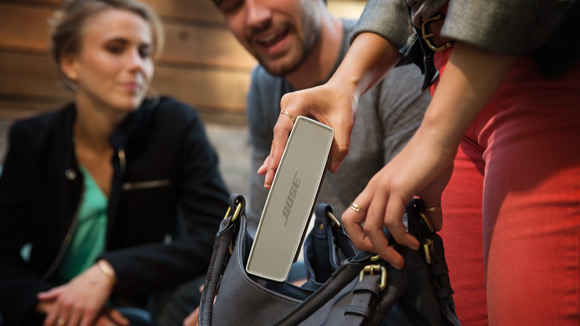 Summertime means going out and staying away from the word "indoors". Take your music with you with the Bose SoundLink Mini Bluetooth Speaker II.
Groove on the go, and with buddies. Just because it's small and has the word "mini" in the name doesn't mean it sounds that way. The portable speaker delivers bigger and fuller sound than you'd expect from a speaker this size. And you can connect two devices at a time so your buddy can have a turn at picking the next track.
Keep on groovin'. The speaker has up to 10 hours of playing time on a single charge, and it comes with a cradle that keeps it fully charged while serving as a home for the speaker.
Groove without buffering. Let Bose take care of the audio, and Verizon's 4G LTE network will take care of the streaming. Can't dance without music, and difficult to stream music without a reliable network. Verizon can keep you dancing this summer.
Albert Aydin is a Verizon Wireless analyst for Corporate Communications focusing on the latest and greatest wireless devices. He writes about smartphones, tablets, mobile hotspots and all the cool things you can do using 4G LTE. He also writes about those upcoming devices en Español. He was a Verizon Wireless summer intern throughout his college years before joining the team full time in 2010.