Gotta Be Mobile - Samsung Galaxy Tab® 2.0 (7.0)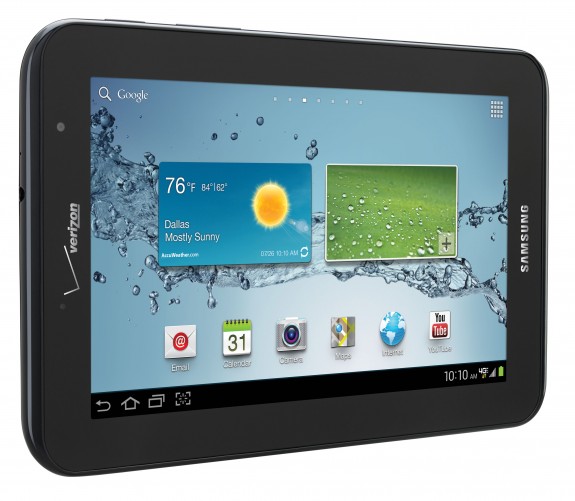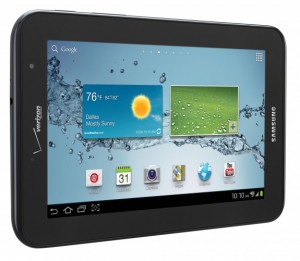 Josh Smith from Gotta Be Mobile gives the rundown on the new Samsung Galaxy Tab® 2.0 (7.0).
Verizon expands its tablet lineup this Friday with the Samsung Galaxy Tab 2 7.0, a new Android tablet with a 7-inch display and 4G LTE connectivity.
The Galaxy Tab 2.0 arrives online and at Verizon stores on August 17th with a tempting $349 no-contract needed price tag. The tablet requires a data plan, and customers can add the Tab 2.0 to the new Verizon Share Everything plans for $10 a month to share data with their existing smartphones.
Samsung's Galaxy Tab 2.0 is a 7-inch Android tablet running Android 4.0 Ice Cream Sandwich. Sadly the announcement includes no information about an upgrade to the smoother, faster Android 4.1 Jelly Bean we love on the Google Nexus 7.
Read the rest of the story on Gotta Be Mobile.
For more Verizon Wireless news, subscribe via RSS feeds in the right rail.