Grand Rapids, MI is First in Nation to Experience Verizon's New Store Concept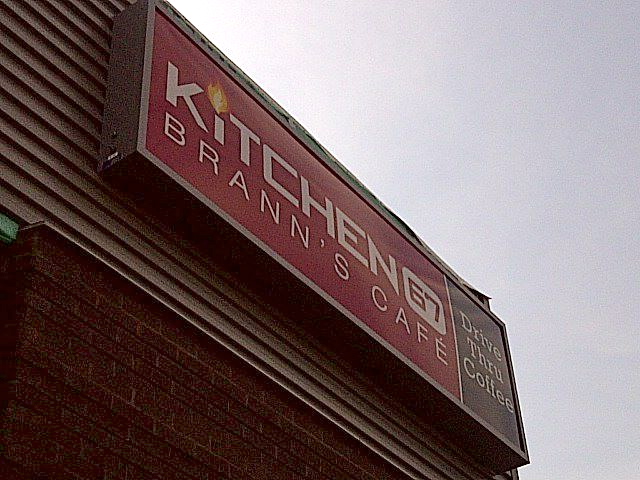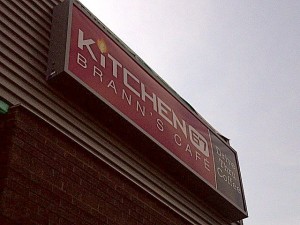 We're rolling out a new store concept at our relocated Grand Rapids, MI location at 1979 East Beltline Ave., which will open Monday, August 27.
With an open doorway that connects Verizon Wireless to the new Kitchen 67 Brann's Café, shoppers can easily stroll between the two locations without walking outside. A digital queue at the front of the restaurant gives visitors who are waiting for service at Verizon the flexibility to enjoy a bite to eat while keeping their place in line and being notified when it's their turn.
Similarly, restaurant goers can venture over to the Verizon side and play with active smartphones, tablets and other devices, shop for service and a wide range of accessories, use self-serve features, including a bill payment kiosk and My Verizon station, and sign up for a free wireless workshop.
This is a first for us, and we think this new concept is going to change the way people shop for their wireless needs. With the vast capabilities of wireless technology, today we invest more time with customers to help them select the right device, set up key capabilities (like email) and educate them on other important features. Our goal with this new store concept is to make it even more convenient for them to take care of their wireless needs by enhancing their overall shopping experience.
Additionally, this newly relocated location is one of the first in the country to reveal an inviting new store layout that better showcases our latest devices, accessories and more. The new layout offers customers an open, inviting and interactive environment for discovering Verizon devices, accessories and services as they explore their wireless needs. Customers will enjoy a hands-on experience with the latest 4G LTE smartphones, tablets, unique smart accessories, jetpacks, netbooks and more.
The open floor plan creates an educational environment where our representatives provide a personalized sales experience complete with hands-on product demonstrations and device setup instructions. Also, shoppers can participate in free in-store Wireless Workshops to learn how to maximize the potential of their wireless devices.
The new Verizon Wireless store is open Monday through Saturday 10 a.m. to 8 p.m. and Sunday 11 a.m. to 5 p.m. The store's phone number is 616-361-3955.
For more Verizon Wireless news, subscribe via RSS feeds in the right rail.