Guest Post: Anchored in 10,000 Steps with Fitbit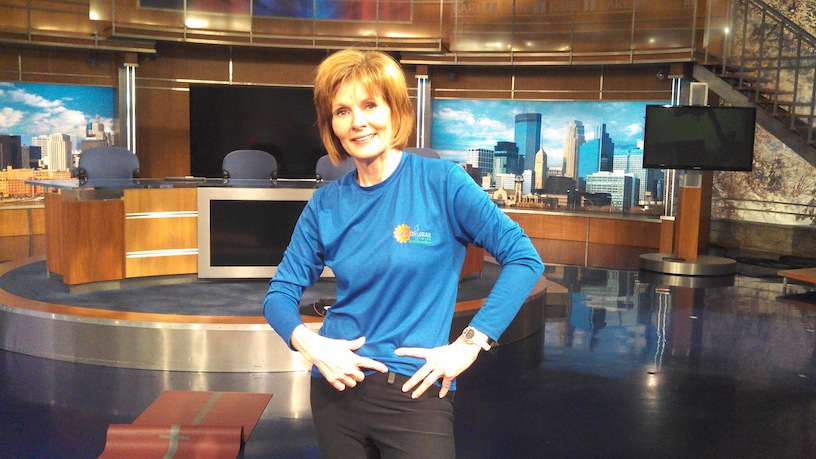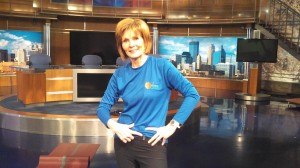 Diana Pierce is a reporter and anchor for KARE 11 News in Minneapolis/St. Paul since 1983.
I love my Verizon Fitbit - I've had it for about a month and wear it pretty much 24/7. Saying I love the Fitbit are pretty strong words from one who doesn't think much of electronic fitness aids. I'm a runner/walker and the most technical equipment I've used, up until now, is a watch that has a built-in stopwatch. It wasn't until I thought I had permanently lost the Fitbit off of my belt, where I mostly wore it, that I realized just how much I was counting on it for my daily fitness report. I really like that it measures how many steps I've taken in a day. My daily goal is to reach 10,000 steps.
As a journalist, I've reported on studies that show an average person takes about 3,000 steps or less just in moving around the house. Unless you have an active job such as a retail sales person or nurse, it would be difficult to log 10,000 steps just with daily activity. Most people can achieve that goal by adding in more walking or running. Thirty to sixty minutes of sustained walking or running per day equals the minimum daily exercise recommendation made by most health authorities to reduce health risks. Some days I make my goal. Some days I don't. However, when I don't, I just know I need to put a few more steps into my life the next day.
My Fitbit also estimates how much sleep I've logged the night before. I thought I wasn't sleeping well but it showed that I was getting more sleep than I thought. That's good news when it comes to keeping the weight off. Again, studies show that the more sleep we get, the better it is for our personal weight management.
The happy ending for me is that two days after I thought I had lost my Fitbit, I found the black Fitbit camouflaged at the bottom of a black bag where I had put my black leather belt.
I have had a paradigm shift when it comes to the Fitbit. It is now my go-to fitness tool. It also looks like I have a lot of company online that feel the same toward their Fitbits, too. When my Fitbit automatically downloads the daily fitness stats to my Facebook account, I get instant feedback from others and it's always positive.
Thanks Fitbit! Better health is just a few steps away.
Follow Diana Pierce, news anchor and Fitbit user, on Twitter at @diKARE
For more Verizon Wireless news, subscribe via RSS feeds in the right rail.