HopeLine Hero Deputy Chief Troy Hershberger: Connecting Agencies For Better Outcomes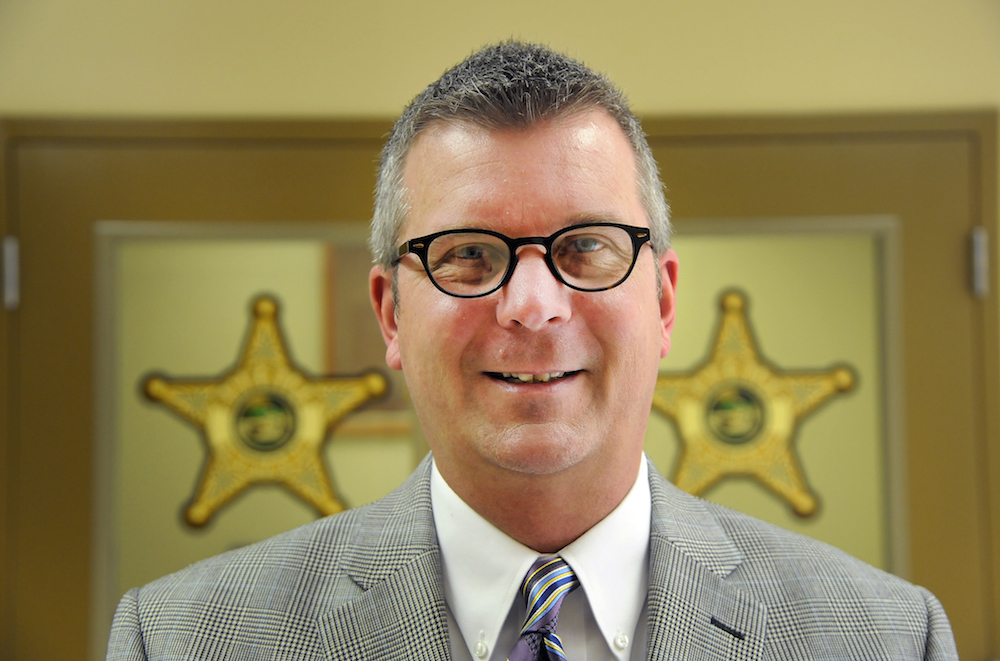 In Fort Wayne, IN the radio call from dispatch to respond to a domestic violence incident is 46-96. The combination of numbers means an officer is responding to a domestic dispute likely with an assault in progress. It's a dangerous situation for everyone involved — the people who called 911 for help, the responding officers and the even those in the surrounding neighborhood.
"A domestic situation is a dynamic one," said Troy Hershberger, who serves on the board of YWCA Northeast Indiana. "It's a higher priority run. We don't just pull up. We park down the street. We use all our senses. It can be calm and suddenly go violent. We're trained to take a tactical approach."
As deputy chief of operations for the Allen County Sheriff's Department, Hershberger has witnessed domestic violence become part of the community conversation, largely in part due to cooperative relationships between law enforcement officials and domestic violence organizations.
As we know, supporting groups like YWCA Northeast Indiana are vital to the well-being of the communities they serve. YWCA Northeast Indiana serves six Indiana counties and received $50,000 in HopeLine grant support last year.
Survivors in Northeast Indiana have been provided basic smartphones via HopeLine from Verizon to use to stay in touch with employers, family and doctors as they're in transition — amounting to 675,000 minutes of talk time and more than 2 million text messages.
Hershberger contributes his personal time and dollars and recognizes the considerable change in enforcement attitudes — from courts to social services agencies — during his 26 years in the sheriff's department.
"In the early 1990s, you took a report and moved on."
But today, the focus is on prevention, and that includes encouraging arrests and holding perpetrators responsible in the criminal justice system.
Victims and survivors often are caught in a web of bureaucracy that can be difficult to untangle.
Hershberger said it is best to keep dialogue ongoing between partners who serve the same population of people, including the least protected of all: the children who are trapped in violence. He said experts on his board also focus on rape and sexual harassment because there's more to domestic violence assistance than just providing emergency shelter.
More and more law enforcement agencies are adopting assessment checklists to better evaluate the circumstances of any incident and the potential for a repeat offense.
"We look deeper at the problem. You have to get a victim out of the system to break the chain."
The value he's gained from his service with YWCA Northeast Indiana? "Seeing it from their perspective."
His advice encouraging officers to take on similar service? "You learn from these groups. It's more than taking a report at an address and then moving on. You know sometimes a person can't get out without help."
And his suggestions to other domestic violence groups for soliciting law enforcement? "It's a direct contact to the law and the legal process. It makes a cop feel human. Not everyone likes to talk to a police officer. But the benefits are real for us, too."
Verizon salutes Hoosiers officers who serve with domestic violence organizations we support in Indiana, especially during Law Enforcement Appreciation Month this May. Please take time to thank an officer you know for his or her dedication in keeping our communities safe.
And if you ever feel in danger, or know someone who is, please call 911, your local hotline, or the National Domestic Violence Hotline at 1-800-799-7233 and TTY 1-800-787-3224.
For more Verizon Wireless news, subscribe via RSS feeds in the right rail.