How Mobile Tech Enhances the Derby Experience For Louisville Fashion Blogger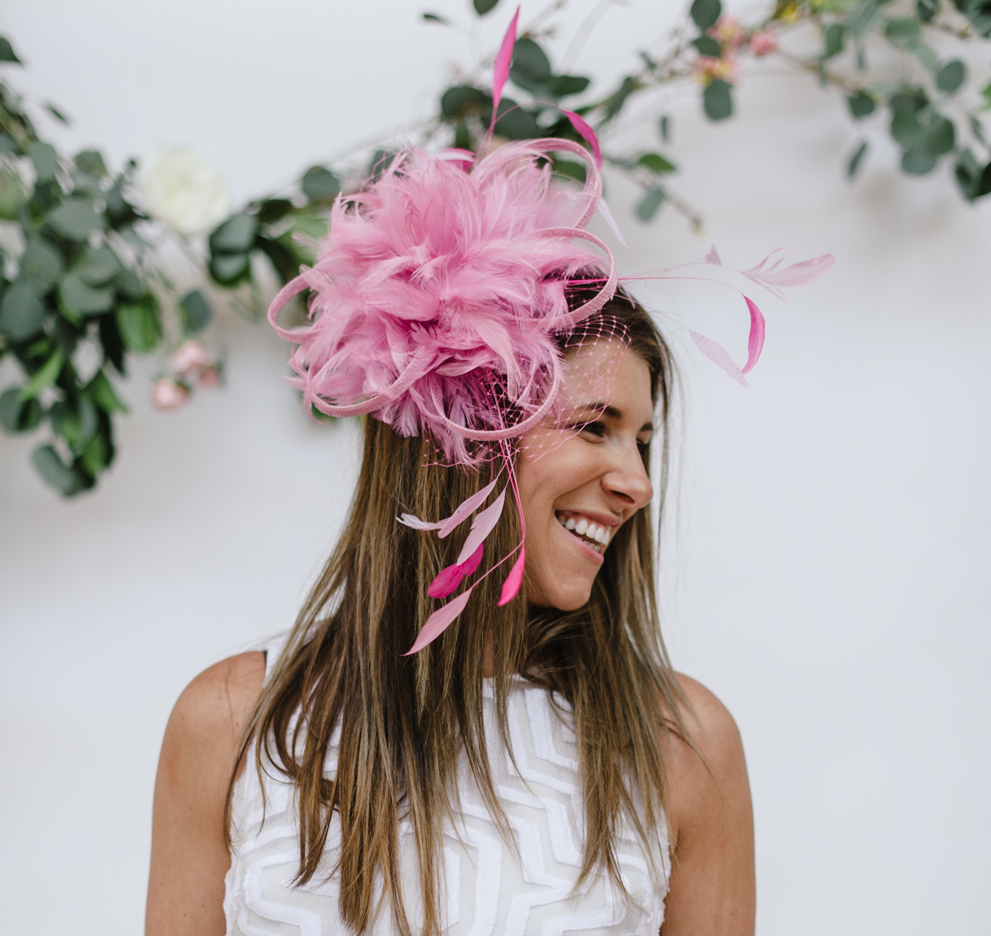 This is a guest post from Danielle Davis (@LouWhatWear), founder and author of Lou What Wear, a fashion and lifestyle blog that highlights boutiques, events and stylish people in Louisville, KY. In this post, Danielle explains how she uses mobile tech to prep for and enhance her Derby experience.
The 141st running of the Derby, the world's premiere horse racing event, takes place tomorrow. More than 150,000 people from all over the world have flocked to Churchill Downs to watch the fastest thoroughbreds compete in the first race of the Triple Crown. The Derby is the place to be and be seen. Race-goers bring amazing style to the track with their colorful outfits and elaborate hats.
For many people, creating an outfit for the Derby takes time, and careful thought is put into every detail. For me, Derby planning starts in January, four months ahead of the big day. Each year, I produce a Derby photo shoot aimed at giving my readers tons of options to inspire them for their day at the races. This year, I created a flower-themed backdrop.
My smartphone plays a huge part in creating my Derby blog posts. In order to show a variety of race-day ensembles, I have to contact local stores, connect with brands, line up an extensive amount of details and ultimately share photos on my social media platforms. The Verizon 4G LTE network in Louisville keeps my calls and online activity strong without delay or disruption. I also saw on a WDRB-TV newscast that Verizon's network has been enhanced at Churchill Downs this year. It's great to have confidence in my network when I'm headed to the track.
I try to attend as many fashion shows as possible during the weeks leading up to Derby. One of my favorites is the annual Macy's Derby Festival Spring Fashion Show. When I'm there, I'll use my smartphone to snap photos of my favorite looks so I can look them up online later. It's also a great way to share my favorite looks on social media and find more information on the designers and looks I see on the runways.
When I'm at the races, I keep my smartphone in-hand so I can meet up with friends, snap tons of photos and stay up-to-date on everyone's fabulous and chic Derby looks on Instagram. I plan to take a video for my blog when My Old Kentucky Home is played. Along with money to bet on horses and lipstick, an essential item in my clutch is a Mophie Power Pack. I know I'll be able to stay connected at the track all day.
Be sure to visit Lou What Wear in a couple of days to see what fashions made it to the track this year. Can't wait that long? Get a few sneak peeks on my Facebook and Instagram pages.
Happy Derby 141!
For more Verizon Wireless news, subscribe via RSS feeds in the right rail.